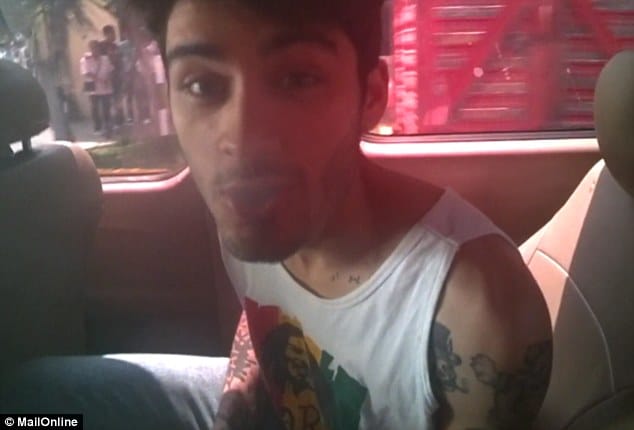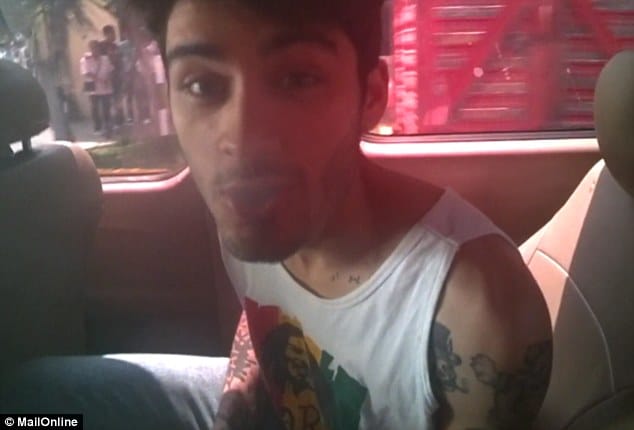 One Direction band member Zayn Malik has today announced that he has quit the group, leading to pundits to wonder what may have really inspired the 22 year old to leave the world's biggest boyband and money generator in history.
In a press release on their band's facebook page which has since gone viral, Malik who was discovered along with his fellow four band mates, Niall Horan, Harry Styles, Liam Payne and Louis Tomlinson in 2010 by X factor producer, Simon Cowell told: 'My life with One Direction has been more than I could ever have imagined. 
'But, after five years, I feel like it is now the right time for me to leave the band. I'd like to apologise to the fans if I've let anyone down, but I have to do what feels right in my heart.'
Adding: 'I am leaving because I want to be a normal 22 year old who is able to relax and have some private time out of the spotlight. 
'I know I have four friends for life in Louis, Liam, Harry and Niall. I know they will continue to be the best band in the world.' 
In turn One Direction released the following statement: 'We're really sad to see Zayn go, but we totally respect his decision and send him all our love for the future. 
'The past five years have been beyond amazing, we've gone through so much together, so we will always be friends. 
'The four of us will now continue. We're looking forward to recording the new album and seeing all the fans on the next stage of the world tour.' 
Meanwhile, Simon Cowell – who masterminded One Direction from five solo artists who auditioned for The X Factor back in 2010 – thanked Zayn for his commitment to the band.
Told the normally outspoken producer: 'I would like to say thank you to Zayn for everything he has done for One Direction.
'Since I first met Zayn in 2010, I have grown very, very fond – and immensely proud – of him. I have seen him grow in confidence and I am truly sorry to see him leave.'
That said questions have begun to be asked whether in fact all is as smooth as it seemed, especially in light of the amalgamation of episodes which may have seen the singer's reputation and 'natural fit' with the behind the scenes orchestrated boy band begin to deteriorate.
Signs of distress would  first make their way late last year when the singer declined to join fellow band members in promoting their fourth album in the US along with the singer having been caught with drugs, including a video of the singer sharing a roll up joint with with band member Louis in South America.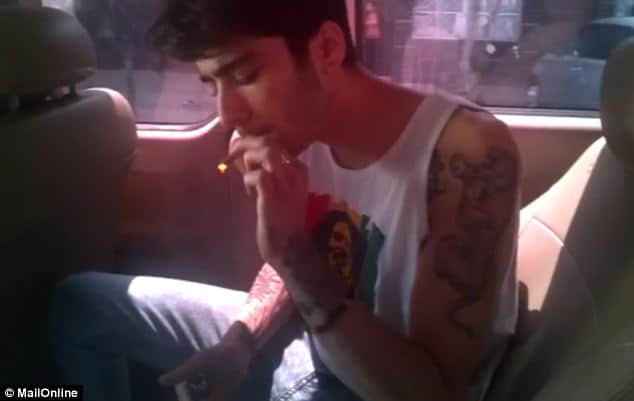 The singer's non conciliatory gestures (isn't that how a traditional rock and roll legend is suppose to behave?) after being found out unlike Tomlinson would lead to questions as to how often the singer was using and what else he may have been using. Questions which perjured the hand crafted band's pure image and their carefully manufactured image catering to young impressionable teenage women.
The singer would also find himself in the center of another storm after Today's Matt Lauer asked fellow band members on live air if Malik's absence from the band's US promotional tour for their 4th album had anything to do with him using drugs?
Things would become strained for the singer who by now was hardly gelling with the squeaky clean image handlers had worked so hard to create when rumors of a split between the singer and his fiance, Perrie Edwards began to make the rounds this month.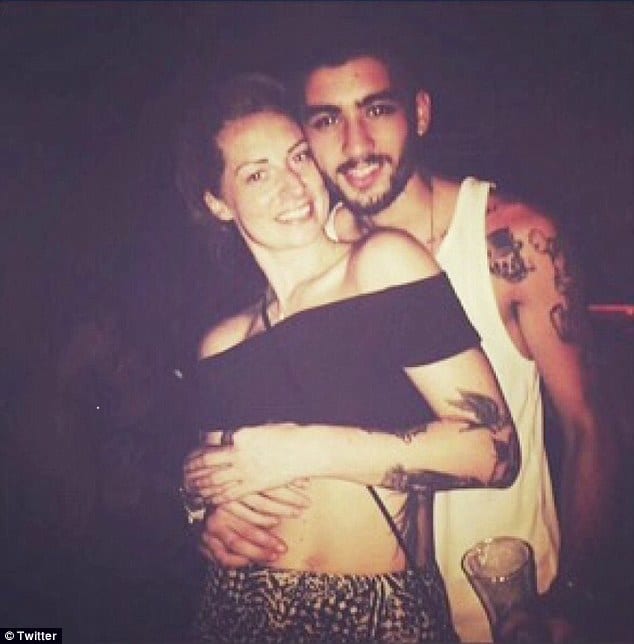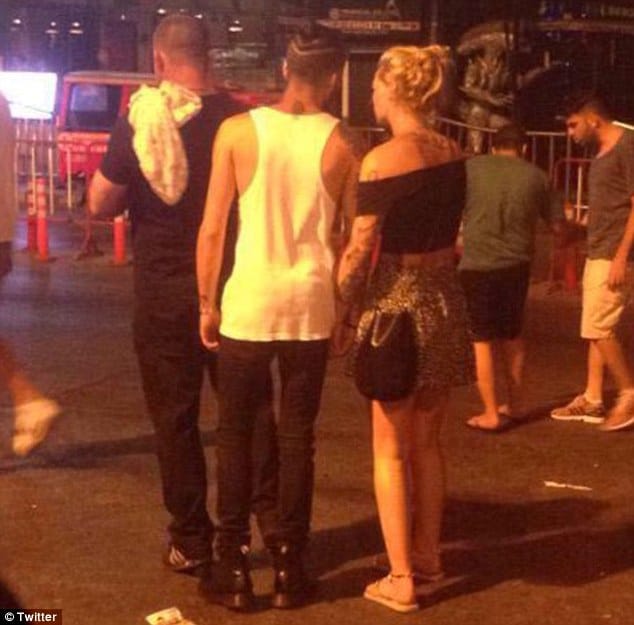 The singer would in fact be forced to apologize to fans when pictures of the singer with another woman in Bangkok made the rounds, leading to the singer to say 'sorry for how it looks, and that he was still in love with Perrie.
The incident would lead to the singer canceling other stops on the band's Asian tour, including concert dates in Manila and Jakarta, with the band as recent as a week ago anticipating that the singer would be rejoining for other legs.
Nevertheless upon returning to the UK, pictures of the singer's fiance leaving their shared home would begin to make the rounds, forcing the singer's hand.
Things would take a new twist as the singer sought to patch things with Edwards, with rumors that Malik's rush to marry the singer this year (after having pushed back their marriage date) and settle down may have also led to the demise of the most popular boy band in world history.