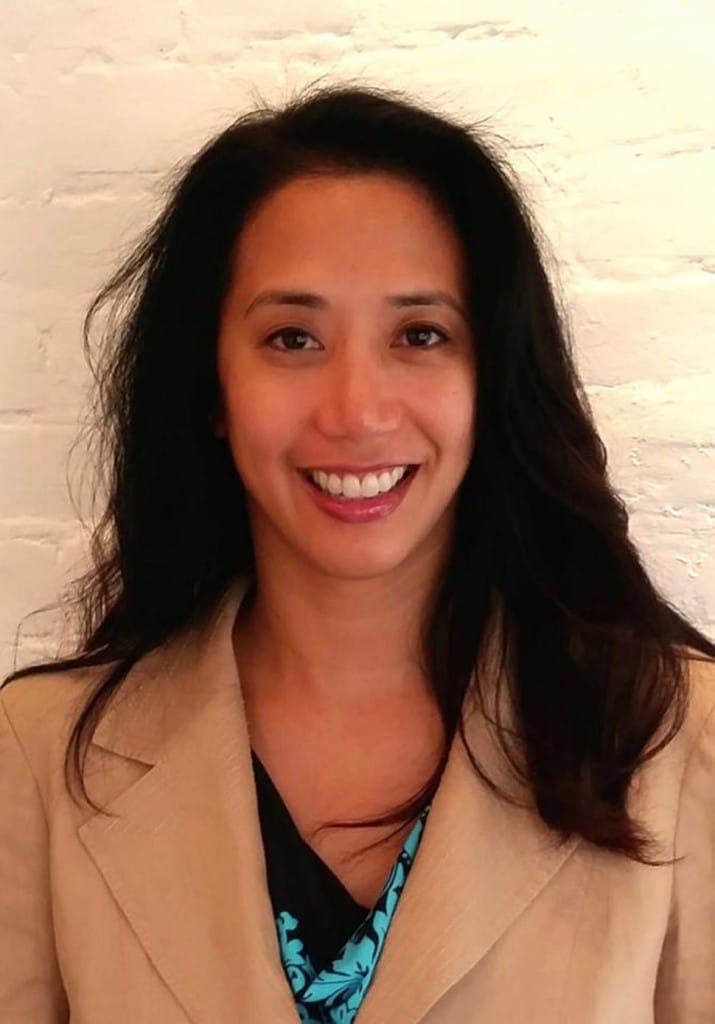 Trang-Thuy Nguyen a 37 year old NYC women was late yesterday afternoon killed in what is thought for the time being to be a freak accident in Manhattan's West Village after a piece of plywood fatally struck the woman.
Despite taken to a nearby hospital, the woman upon being struck by the errant piece of plywood which had flown off from a nearby condominium would soon die. 
At the time the woman, who worked as a realtor was walking along West 12th street, a heavily congested area of Manhattan circa 5.50pm when a piece of plywood from a nearby development disengaged and became airborne, the result of high winds at the time. 
ABC 7 reports the woman was on her cell phone as she passed the entrance to a parking lot entrance, when the 4-by-8 sheet of plywood, separated from the security fence across the street.
It would be determined that the plywood came from a construction site that was once home to the Village hospital but now holds a 17-story condo-in-progress. That said, investigators have yet to assess how the plywood disengaged and to what degree human error or a lack of enforcement of strict NYC building guidelines may have come into play?
Offered the consortiumTurner Construction engaged to build the condominium via New York Daily News: 'We are deeply saddened by the death of a pedestrian who was walking near the construction site on W. 12th Street.' 
The outlet would reiterate that 'safety on and around our job sites is always our number one priority.'
Bill and Eric Rudin, owners of developer West Village Residences, issued their own statement.
'What happened is tragic and devastating,'
'We extend our deepest condolences to the family.'
City buildings inspectors were on the scene Wednesday to determine if any code violations led to the loose piece of plywood.
It would be noted that the Building Department has appropriated property owners, along with builder, Turner Construction and other contractors, with 11 serious code violations since 2012.
It would today issue a full stop-work order for the site, pending further investigations. It is thought the work on 1 Seventh Avenue will be shut down indefinitely as workers were told to pack their things.
The woman leaves behind a fiance, Alex Beitler with whom she had been living with on nearby West4th st.
Offered the fiance: 'This is the most devastating loss. She was the woman of my dreams. I hope people will remember her by seeing the best in one another and treating each other with true kindness.'
An official cause of death was pending an autopsy.