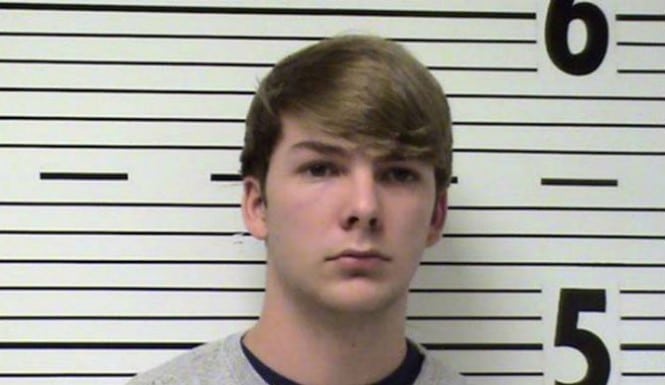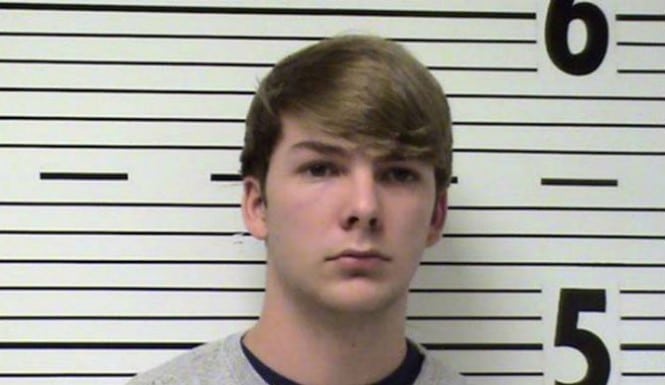 A pair of Wilcox County, Alabama teens, Ashley Johnston, 18, and his 17-year-old friend have had misdemeanor charges against them upgraded after posting a video of them beheading three stray puppies with a machete on snapchat.
Initially charged with misdemeanor animal cruelty after a mortified social media user called cops, the charges against the boys were upgraded due to the heinous nature of the crime to now include one count of aggravated cruelty to animals and one count of cruelty to a dog or cat in the first degree (torture).
Both charges are Class C Felonies, each punishable by up to 10 years in prison. The identity of the 17 year old juvenile hasn't been released due to his age.
Since revelation of the video, District Attorney Michael Jackson told his office has also filed a petition to charge the 17-year-old suspect as an adult.
Offered Jackson: 'There is no excuse for killing three puppies and cutting their heads off. It's sad and outrageous,'
'We felt like given the horrific nature of these crimes, that these charges needed to be felonies.'
Wilcox County Sheriff Earnest Evans said the initial investigation indicates Johnston used his cell phone to record the 17-year-old throwing the puppies in the air and killing them with a machete at a home on Highway 10 West near Camden. The incident happened last week. 
Offered Evans: 'It would be fair to say the 18-year-old confessed. He kind of owned it, took the photos, and he actually didn't like it. The pictures were on social media for about 15 seconds.'
Evans also explained that he believed that both suspects were 'just two kids being stupid' when they committed the act, then again one has to wonder how many kids one can think of who resorted to decapitating animals and if the violent act portends to more latent violent tendencies?
Although Snapchat, the medium in which the video was posted automatically deletes postings after they are viewed, that didn't stop the video going viral. 
The district attorney says both teens were rearrested on their new charges Wednesday. The teenagers are expected to make separate court appearances in Wilcox County in the next few days.
'People are just shocked that anybody would do this to puppies and of course we're going to make sure justice is done,' Jackson added.
To date police have not yet located the bodies of the puppies involved but believe because of the number of people who witnessed the incident on social media have a strong enough case to prosecute the teens.
What do you think? Were authorities right to upgrade the charges?