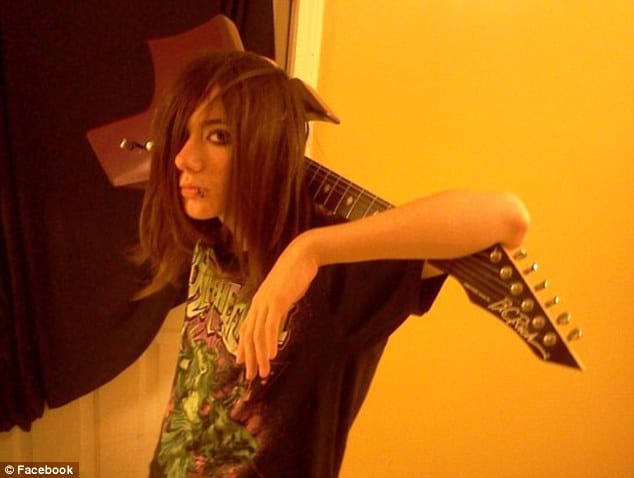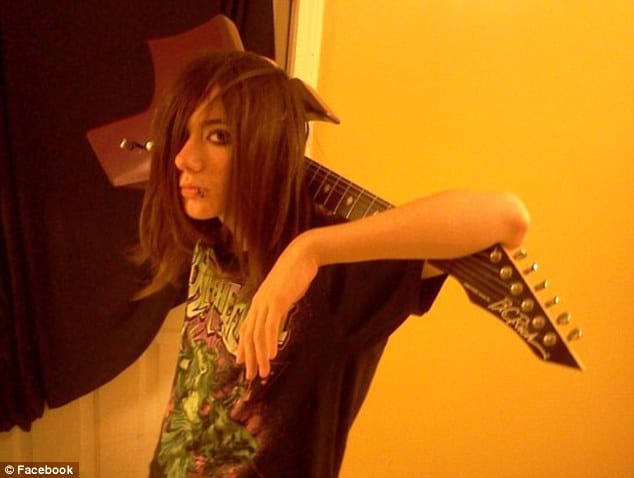 Kevin Golec, 52 an Akron, Ohio man has been arrested after stabbing to death his non conforming gender child, Bri Golec at the family home.
Pursuant to stabbing Bri, Kevin Golec called 911 telling a dispatcher that Bri, biologically born a boy but at one point also identifying as a transgender daughter was in a cult and had been attacked by fellow members.
It would be later thought that the father had been referring to a local transgender group that Bri had previously been a regular attendee of.
Told the father: 'He's [Bri's] in a cult and all this s***. These guys came in. I fought them off. They got him.'
Attending police officers would find the man's 22-year-old artist and drummer offspring lying unresponsive near the side door of the house with a stabbing wound to the neck. Despite being rushed to hospital, Bri was declared dead.
Attending investigators would later tell that the father knifed Bri, whose gender identity has since become a point of contention after they got into an argument over money which Bri suspected Kevin Golic was stealing to feed a heroin addiction.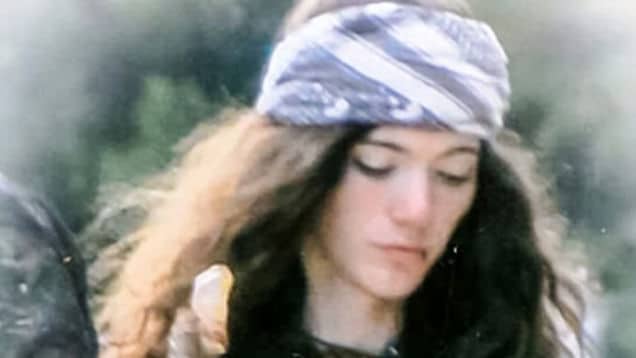 Yet perhaps what makes the murder most disarming is the media's coverage there of, with many local news outlets referring to Bri as 'Brian' in the immediate hours after the incident.
In fact Bri's mother, Christine Hamblin, and fiancée, Sarah Price, also used male pronouns.
Although Bri's gender identity remains disputed, Jacob Nash, the head of an Akron-based support group for transgender people, told the victim was a transgender woman.
Speaking to the Akron Beacon Journal, he said: 'I'm just devastated by the fact that this young woman who had so much potential and so much ahead of her… her life was cut short.' 
'She had come to the support group several years ago and started coming back again recently.'
He added that he was not sure what Golec had meant by 'cult' in his 911 call, during which the alleged killer cried 'Oh my God' several times and accused 'cult' members of storming the house.
'I don't know if that was geared toward the transgender community or not,' said the leader.
The Columbus-based group, TransOhio, also paid tribute to Tri in a statement that it released on Sunday, saying: 'Please keep our Akron trans community in your thoughts and prayers.'
Police Lieutenant Rick Edwards said police were unaware of Bri's transgender status, but added that it was not a factor in the stabbing.
He said the father had drug issues and had been taking money from Bri, adding that the father had moved into the house Bri shared with her fiancee, Sarah Price in a bid to 'reconnect' with her.
On Saturday, Bri's mother paid tribute to her daughter, a former Coventry High School, Connecticut student who played in a band and had dreamed of studying biomedical engineering. 
Referring to Bri as her 'son', she said: 'He cared more for other people than he did himself. It's just so heartbreaking for me.'
Sarah Price would describe Bri as a 'beautiful soul' and 'my soul mate'. 
In an email to Raw Story, Geoff Ackerman, Bri's friend and fellow Murphy's Children band member, also disputed claims the victim was transgender, writing: 'Did Brian at one time identify as Bri? Yes.
'However, within the last year or so, he identified as Brian, and if I had to put a label on him (something he would hate, by the way), he would identify as an androgynous pansexual man.' 
A family obituary also lists Bri – who was first labeled transgender in the context of her killing by LGBT blog Pittsburg Lesbian Correspondents – as 'Brian' and uses male pronouns throughout. 
Reflected The Human Rights Campaign: 'Regardless of whether Golec was transgender, genderqueer, or otherwise gender nonconforming, (Golec joins) a staggeringly long list of LGBTQ individuals who have been murdered in 2015, including transgender women Lamia Beard, Ty Underwood, Yazmin Vash Payne, Taja Gabrielle DeJesus and Penny Proud.'
Kevin Golec has since been charged with murder and felony domestic violence. He is currently being held at the Summit County Jail and is scheduled to be arraigned on Tuesday, according to ABC 5.
Bri's family and friends have since up a GoFundMe page to pay for expenses.