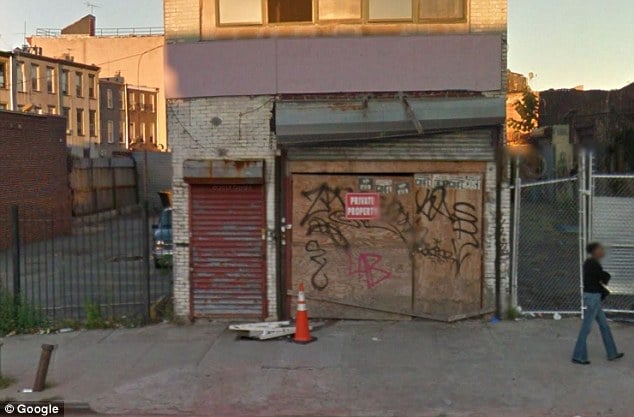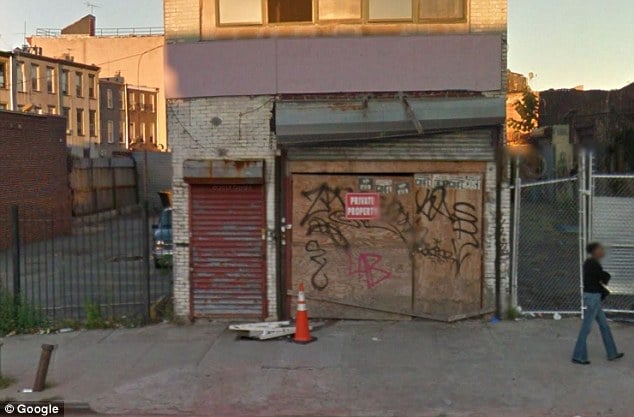 An unidentified man has died after plunging 12 feet to his death as he stepped on a cellar grate whilst walking along a Brooklyn sidewalk.
The nightmare death came whilst the victim, a homeless man in his 30's was walking down Bedford Avenue, near Herkimer St at 3pm on Sunday when he stepped on the metal trapdoor, which broke beneath his feet.
He fell 12 feet into the cellar of an abandoned building.
According to a report via the Daily News cops arrived at the scene before eventually carrying the dead man's body out of the basement of an abandoned building at 1281 Bedford Ave.
Told witness, Ritchie McCray, 50: 'The thing just opened. He was walking. He wasn't paying attention,'
'The thing is loose. And he disappeared.' 
The city received 40 complaints for defective sidewalk cellar doors in 2014, and has received 19 so far in 2015, 311 data shows.
Under city law, property owners are held liable for any injuries or deaths resulting from improperly maintained cellar grates.
At present it is not understood how or why the Brooklyn cellar grate collapsed underneath the man and to what degree the owner of the building lot in front of the cellar grate bears culpability…?