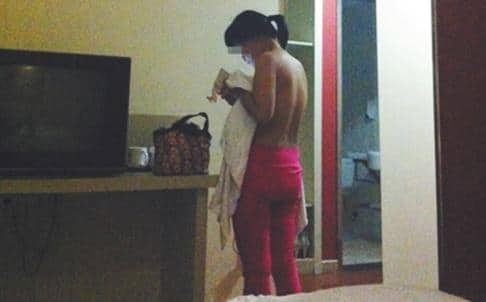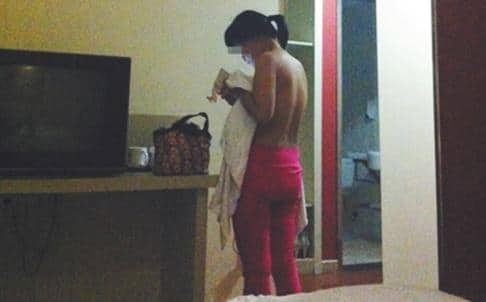 Cops in China have arrested 15 individuals involved in adult breastfeeding websites that link up young mothers with men who want to feed from them.
The bust came after police broke up two prostitution rings offering to match men with their 'perfect milk mammas' in cities including Beijing, Hebei, Hubei, and Jiangxi.
According to one 23-year-old incriminated mother via the South China Morning Post, the practice comes as a result of rising demand for human milk, with members on some sites willing to pay 40,000 Yuan ($6450 USD) a month to access to a database of women offering a 'pure' breastfeeding service, involving milk only.
That said for an extra 10,000 Yuan ($1600 USD) customers could access another list of 'impure' feeders, who offer sessions which also involve sex.
Other sites offered similar services for as little as $40 a month, while one undercover reporter arranged a session with a new mother for $1,600, when he was offered sex for an extra $2300. 
When asked about the impure sessions, the 23-year-old mother claimed that offering sex was the only way to guarantee regular customers. 
She added that mothers she knew breastfed their children only once a day, or had given up breastfeeding completely to produce enough milk to meet customer's needs.
Authorities would disclose that circa 200 men from across the country paid for adult breastfeeding services on various webpages.
The busts come off the back of reports that human breast milk has become a luxury for China's rich and is regarded in some regions as having healing properties.
Some firms are said to even go so far as to offer human breast milk service for adults and children.
Lin Jun, owner of one such company, told: 'Adult (clients) can drink it directly through breastfeeding, or they can always drink it from a breast pump if they feel embarrassed.'
Perhaps not coincidentally, wet nurses that serve adults are paid $2650, nearly four times the monthly average.
On social media, critics denounced the service as showing the moral degradation of China's rich.
Contemplated one social media user: 'All people with too much money are perverted, they've already grown weary of all conventional forms of entertainment consumption.'
Sexual arousal by breast feeding is known as 'milk fetishism' and is also called 'lactophilia.'