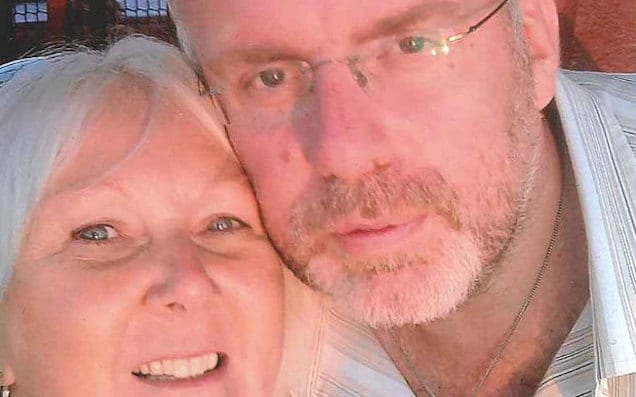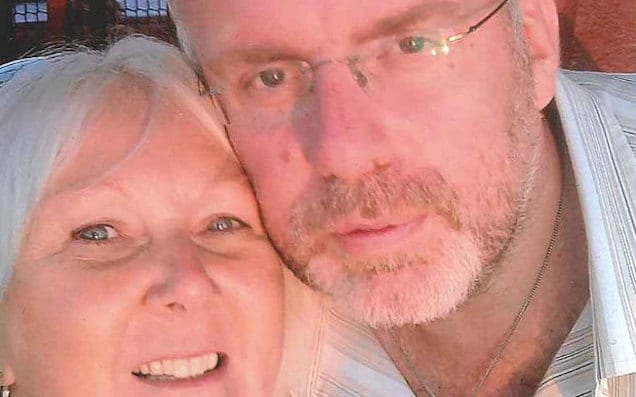 It seems Nathan Robinson, 28 may have had some residual pent up rage when he allegedly took to chopping up his 350 pound father William Spiller into tiny bits and then placing those bits in storage box assemblage which would serve as a makeshift TV stand. The father's head would be found inside a filing cabinet just below where the tv sat. Indeed.
The murder would come to light reports the BBC after neighbors noticed 'pink liquid' dripping through his ceiling.
William Spiller's remains would come to be found at a property in Lacey Court, Stedman Road, Bournemouth, in June 2013.
At the time of the purported murder, Nathan and his dad William, 48 had lived together in an apartment in Bournemouth, England, and according to the neighbor, the pair had been arguing about money before Spiller's death in 2013. When the neighbor confronted Robinson about the seeping liquid, he would note that he was 'very calm, just normal, very collected.'
Recalled the neighbor, David Kiff: 'About two weeks ago they [Mr Spiller and his son] had a fight or scuffle up there [in the flat above].
'I heard the older gent shout out, 'Get me an ambulance, get me an ambulance'. Since that time I haven't seen the son or the father. The son was doing something in the bathroom which flooded, and flooded my bathroom [too]. I've got pink down my wall and it looks like a trickle of blood in the corner by the bath.'
Nathan Robinson is alleged to have used a box cutter, saw, and hacksaw to chop up his father's large body—Spiller was 6'5′. After the alleged murder, Robinson took about $12,000 of his father's money and went on vacation told  prosecutors, even going so far to send text messages purporting to come from the dead father to the deceased's partner, Glenys Molyneaux.
Explains the nydailynews: Mr Lickley said that Mr Robinson took at least £7,750 of his father's cash and spent up to £300 "drinking, eating and socialising" with friends in Glasgow.
Robinson has reportedly confessed to killing his dad and dismembering the body, but denies murder.
Offered the prosecution: 'The issue for you to resolve centers on was the defendant's responsibility at the time of the killing diminished by virtue of an abnormality of mental function so as to reduce the crime from murder to manslaughter?'
The trial, which is expected to last three weeks, continues Thursday.