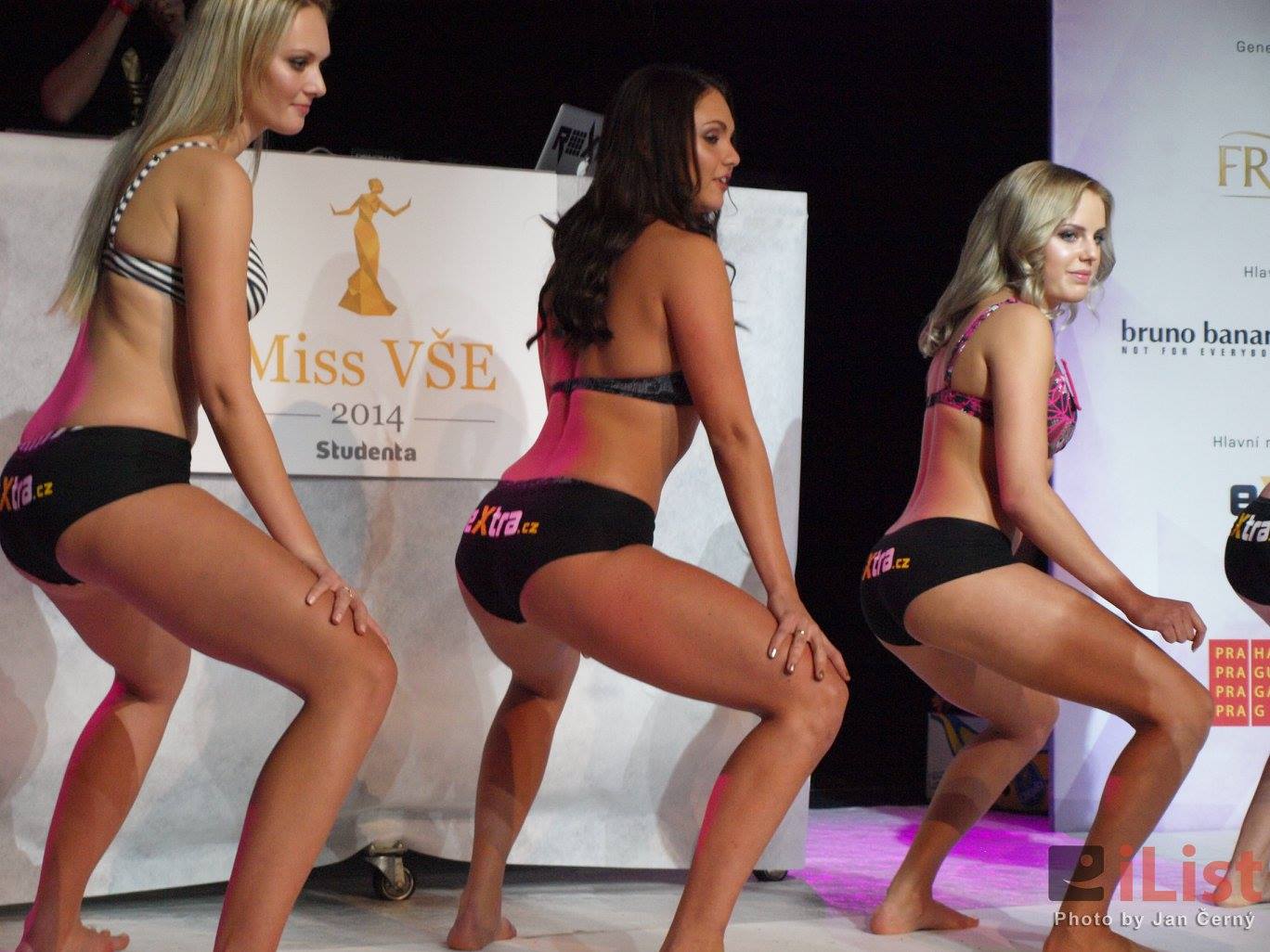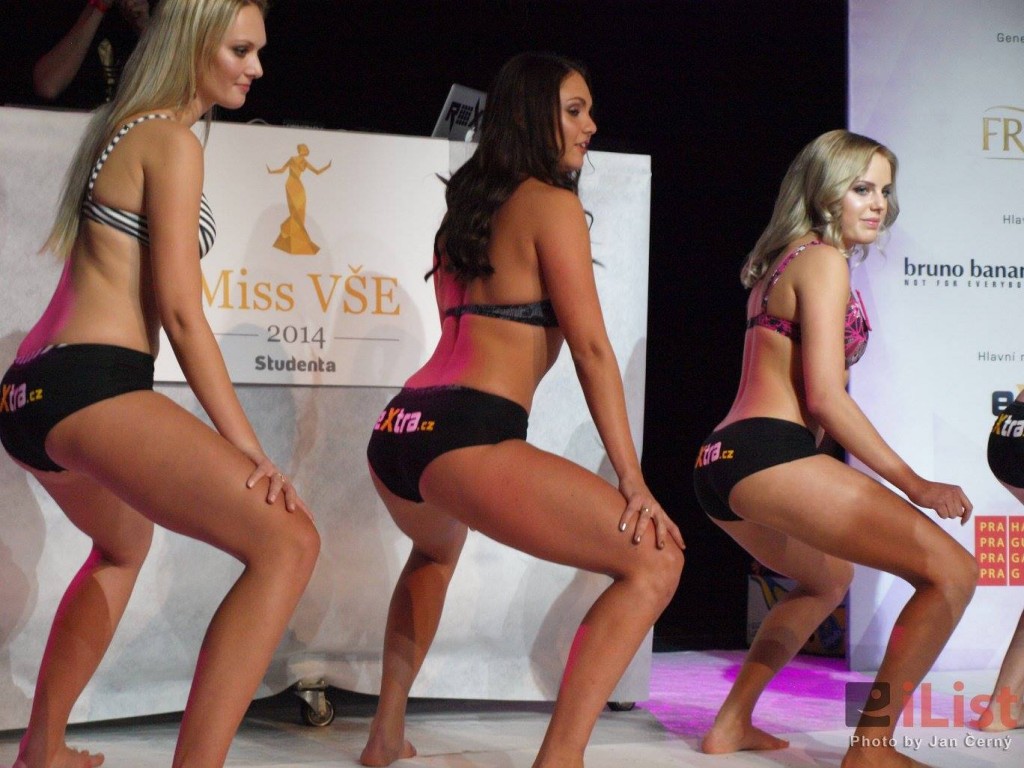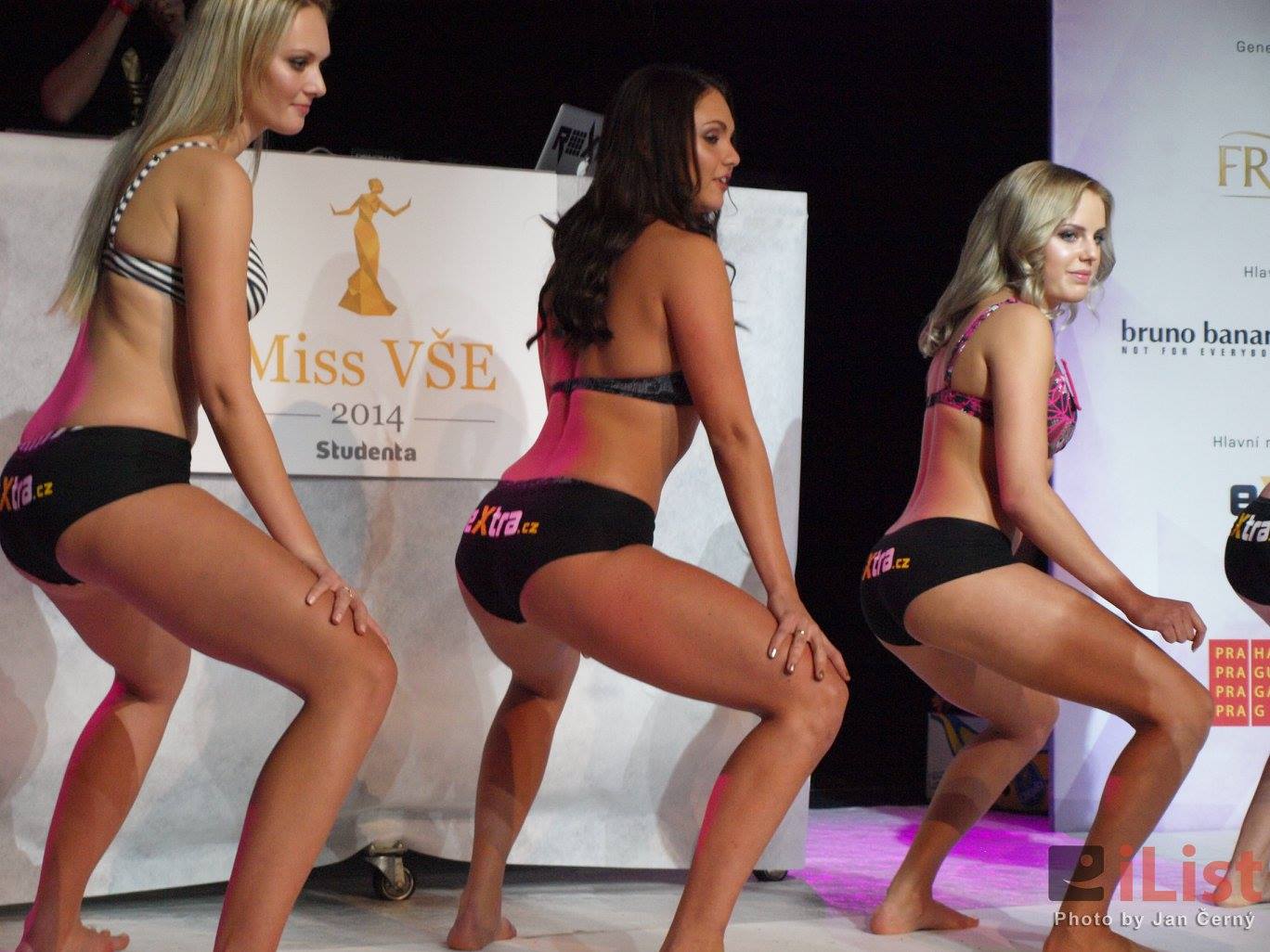 Ladies want to really advance in your career? Show those guys and the world what you're really made up of? Finally get your hands on those coveted internships? Then it might be time to fit into these itsy bitty shorts and twerk your behind to free abandon as did one group of female students from Prague University of Economics in the Czech Republic one recent weekday night.
Via jezebel: Miss VSE is the pageant for female students at the University of Economics, held this year at a nightclub in Prague. Judging by the photos, the twerking contest directly followed the swimwear portion of the evening. The contestants wore shorts emblazoned with the logo for eXtra, a local tabloid. A video of the event quickly went viral — the woman who shot it, Mia Čermochová, uploaded it to Facebook with the succinct comment "pretty sad."
Pretty sad or not the twerking contest got a lot of takers (can you guess why?) with one local media outlet, NOVA describing the casting of an adult film expo. Yummy. Where do I buy my tickets to oggle at all that twerking? What if I'm one of the corporate sponsors looking to bring on new 'delightful interns' will I be allowed a private 'discussion' after all that free abandon twerking?
Told organizer Adam TN.cz Kožela: 'I agree that the show in its current form was not appropriate and the action of this level did not fit. This part of the program was fully controlled by the media partner Extra.cz and although it was agreed dance performance on the topic twerku girls even knew about it, the final form was tabloid and far more vulgar than we expected. Unfortunately, we were not aware of this in advance and during the evening was no longer in our power to influence in any way. For those of you who do not offended, apologize, and in the future we will do everything possible to make it happen again. I hope this impression of an otherwise successful at rated positively affect events fundamentally.'
And then there was this contemplation via Hana Biriczová a reporter for Radio Wave: 'As a journalist I monitor these stories closely,'
'Me and my colleagues at Radio Wave organized a whole week of content about sexism and sexual harassment last month. What seriously bothers me in this case is the sexualization of female students under the patronage of a university in a way that probably wouldn't be allowed in any all-republic beauty pageant contests. Since the video went viral, it has triggered a lot of slut shaming on social media. It is worth mentioning that only one girl out of ten refused to twerk, because she found it demeaning. Still, to me the main culprit here is the university that sold its students to cheap promotion.'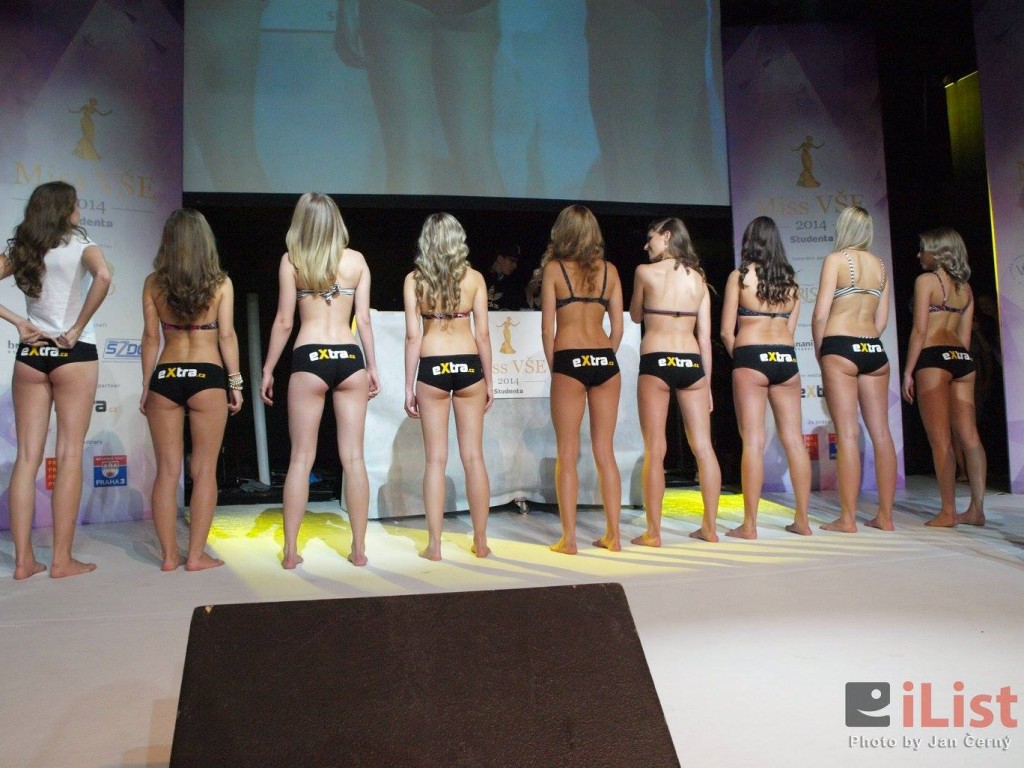 Perhaps because of the tawdry nature of the twerking contests and the obvious sexual demonization of female students, Charles University, also in Prague, recently cancelled their 'fun event' after protests from female students during last year's event.
That said, Biriczová tells jezebel it's 'not surprising' that the contests have been mostly allowed to continue year after year, reiterating: 'Czech universities have a very high tolerance towards sexism and sexual harassment in general. According to two separate academic research studies at the universities, about 2/3 of students have some experience with sexual harassment in soft forms and every tenth student experienced physical attacks, stalking or rape.'
And then there was this comment courtesy of university rector Professor Jana Machková which made me wonder too: 
'The University of Economics does not organize the competition and Mrs. Rector Machková is definitely not a fan of similar events. However , because it was already the 6th year, she agreed to continue with it. The competition was organized by the magazine Studenta.cz without any negative experiences in the past. Mrs Rector was very unpleasantly surprised with what happened on the final evening. No member from the university will accept patronage over the event next year.'