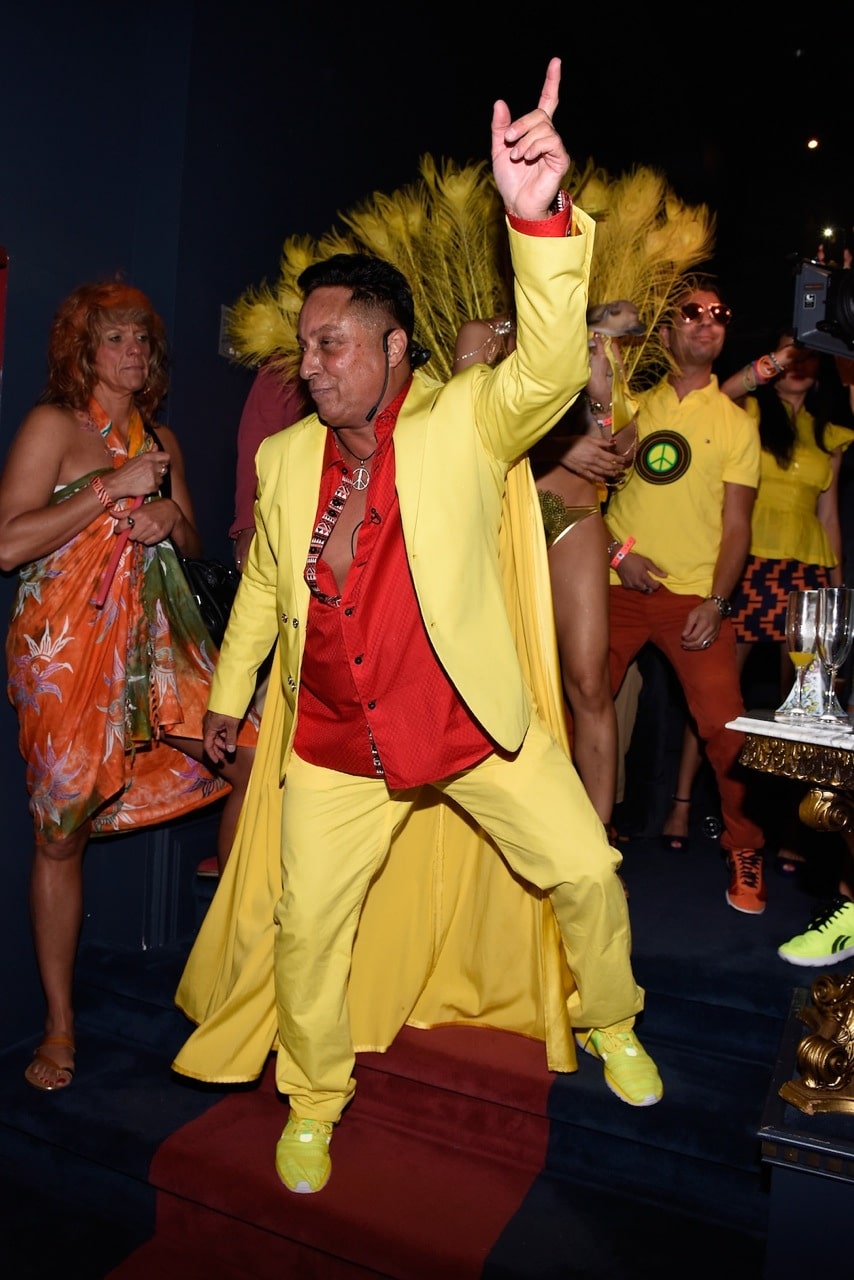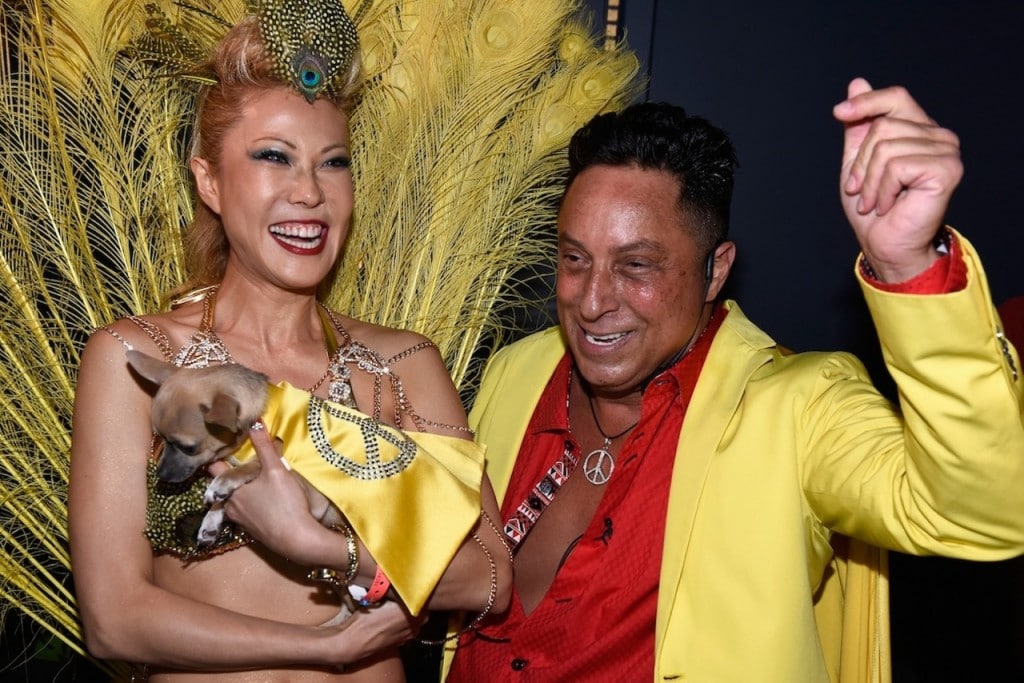 Lucky sperminator
Sir Ivan Wilzig
celebrated the release of a dubious cover of the 
Beatle
's golden oldie
'Here Cumz the Sun'
at his New Jersey rococo castle in 
Watermill
 on Saturday.  Ivan who seems to think of himself as the surreal
Hugh Heffner of the Hamptons
(warning: ladies avoid the dungeon) stood on the castle balcony gesticulating wildly to the relentless glue sniffing dance music like an ecstasy fueled Mussolini. Questionable celebrities in attendance  included
Jackie Martling, 
Howard Rosencranz
and
Patrick McMuffin
.
The event seemed diminished from previous years with a dramatically  lowered attendance and lesser amenities (champagne was substituted with headache inducing pink plonk and no name vodka). Food included high concept sunny side up eggs (get it here cumz the sun). Bus service for the NYC press (mostly crashers) also didn't happen.
Several guests balked at the doubled ticket price which ostensibly benefited Sir Ivan's Peaceman Foundation (someone call the forensic accountants). The sad  goody bag held sunflower seeds and a CD single.
The above account comes courtesy of an unidentified guest who turned up. I on the other hand was denied the privilege of dropping by as press buses were this year cut off and the sudden realization I wasn't rich enough to own or rent my own villa somewhere way east on Long Island.
And this is what Sir Ivan Wilzig's publicist sent me yesterday evening:
The height of the evening came at 11:00pm, when a yellow-caped Sir Ivan shocked the crowd of 300 as he entered the party fashionably late with his matching yellow-caped dog Bambi, in his "Peacemobile," a stretch limo wrapped in hippy icons from the '60s, with psychedelic graphics on the hood and trunk. With giant letters spelling PEACE on both sides of the limo and the words "Make Love Not War" on the hood and trunk, guests lined up all night to take photos with the one of a kind set of wheels. Not since John Lennon did something similar with his Rolls Royce in the '60s has anyone seen anything like it.