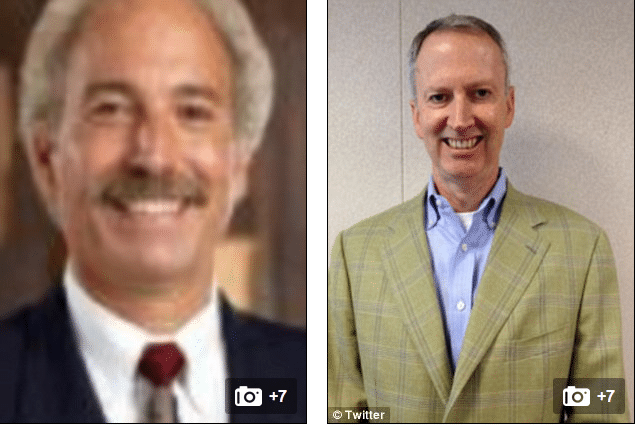 Anthony DeFrances a recently demoted executive this morning twice shot and gravely wounded his CEO, ArrowStream founder Steven LaVoie in a Chicago office building before mortally turning the gun on himself.
Surviving the attempt on his life, Lavoie a father of three was rushed to Northwestern Memorial Hospital in a critical condition.
The alleged gunman, identified by CBS Chicago as chief technology officer Anthony DeFrances, died at the scene.
Police Superintendent Garry McCarthy would tell that Anthony DeFrances had recently been demoted as the logistics company downsized.
McCarthy said the executive, 'despondent over the fact that he got demoted', went into work this morning and demanded a one-on-one meeting with LaVoie.
During the meeting, he pulled out a gun.
As the two men struggled for the firearm, LaVoie was shot in the head and stomach before DeFrances fatally shot himself in the head.
McCarthy said there was 'plenty of security in the building. He's (the gunman) apparently a longtime employee. He comes in with a backpack like an employee normally does … This is a personal thing.'
Witnesses would tell after the shooting on the 17th corporate office floor, loud speakers were used to warn that there was an armed intruder in the building. Workers would be asked to stay on their floor.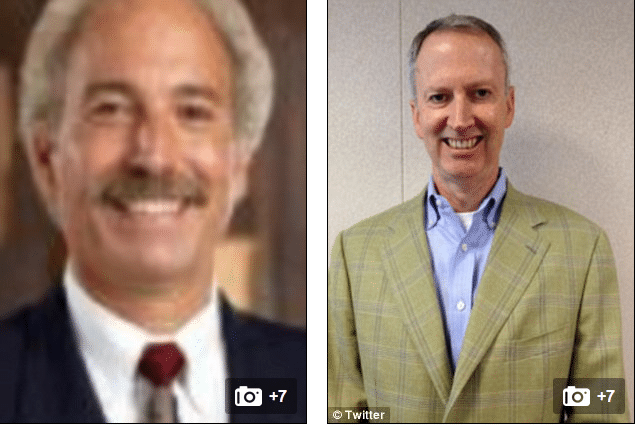 Anthony DeFrances's ArrowStream profile would reveal that he held a Master of Science in Experimental Psychology and a Masters of Computer Science from the University of Dayton. He was also the father of three.
The profile would also reveal that DeFrances had worked at ArrowStream from 2000 when it was founded by LaVoie.
Perhaps ironically, the logistics company, which provides support to fast food restaurants, in 2000, was this year named as one of Chicago's 'best and brightest' companies to work for.
According to his profile on the Junior State of America website, LaVoie completed a Masters in public and private management at the Yale School of Management after gaining a Bachelor of Arts from The University of California, Berkeley.
The UK's dailymail would reveal that the California native received numerous professional accolades, including becoming an Ernst & Young Entrepreneur Of The Year® 2010 Midwest honoree and an Illinois Technology Association (ITA) 2010 CEO of the Year finalist.
He served on the Board of the Chicago Institute of Psychoanalysis and chaired its investment committee.
In the end one wonders if the shooting was an instance of Anthony DeFrances being at his wits end, his sense of betrayal given his unbridled loyalty after 14 years, his exasperation of perhaps not being properly recognized, his anxiety that he would no longer afford certain amenities or privileges or the fear that all he had done to arrive at his zenith he was in the end being denigrated and dismissed and reduced to something much lesser than Anthony DeFrances felt in his mind he was worth?
And then there were these comments on the web that made me wonder:
The strangest thing about this story is that an underperforming, psychologically unstable employee was demoted rather than fired. While demotion isn't uncommon in public sector jobs, it's now virtually unheard of in the private sector, where the usual practice is to fire the employee outright (unless the employee has a very high level executive position, in which case a demotion is tantamount to a discreet invitation to leave voluntarily). If the company had followed the usual practice in this case by firing the guy and disabling his key card access to the office on the morning of his firing, he might never have had the opportunity to kill anyone before taking his own life. For apparently being a nice guy and offering the employee something rather than nothing, the CEO paid a heavy price.
Redundancy and demotions are always personal and never about business, same goes for promotions too.
When you live in a society that worships money and career over all else, this is the invariable result.
So this demoted CEO couldn't face the reality that he could no longer afford a membership to his private country club, had to downsize from a yacht as well as his luxurious 5BR condo somewhere in Florida so he goes postal. He obviously didn't handle the demotion well.
This was a disgruntled employee intent on committing violence – he would have done so even without a gun.