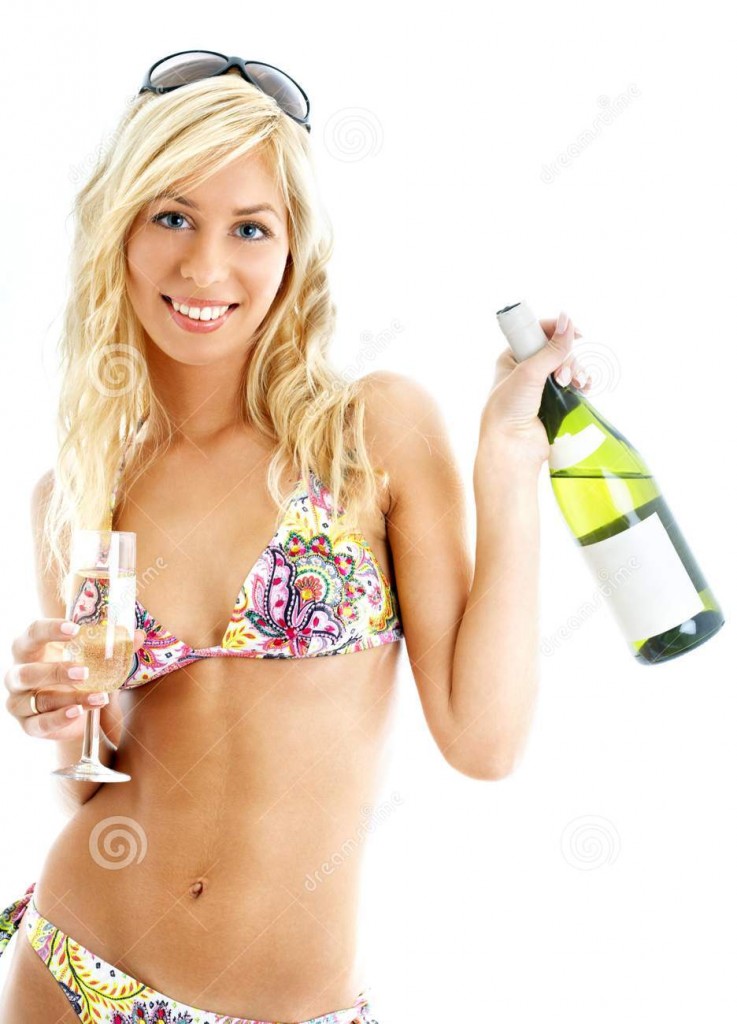 An Italian resort has made a television advert advising Russian tourists about etiquette and asking them to smile more.
The advert, which will air on Russian television ahead of the summer season tells the UK's telegraph comes amidst some griping amongst Italian locals at the purported bad behavior at the hands of Russian tourists as vast quantities of holiday makers descend on the Tuscan resort of Forte dei Marmi every year.
Russian tourists, whether rightly or wrongly since gaining economic might and taking the time to explore their penchant for leisure have gained a reputation among locals for being 'arrogant', according to Italian newspaper La Repubblica.
Noted peeves include failing to thank staff or appearing cheerful enough.
Salvatore Madonna, head of the luxury hotel group Soft Living Places, wants to help Russians 'better integrate' during their stays and has employed Russian model Ljudmila Radcenko to take part in the advert.
The advice includes telling Russians to 'please smile more' states: 'If a dish or service pleases you, show your satisfaction by saying thank you – not just leaving a big tip.'
Other noted vestiges of supreme advice advices Russians not to order a cappuccino after lunch as it is traditionally a morning drink. Instead, espressos and macchiatos are the caffeine drinks of choice in the afternoon. Indeed!
Nor should red wine be ordered with fish – for seafood, it has to be white wine every time.
Russian tourists re also advised not to show off by ordering the most expensive wine on the menu or carelessly leaving huge tips as it is considered vulgar.
Russian women who wear high heels and barely-there bikinis are advised by Radcenko to tone it down.
The upmarket resort of Forte dei Marmi has become a favourite with Russian holidaymakers, being dubbed 'Moscow-on-Sea'.
The resort caters to its wealthy guests by translating menus into Russian and with a host of expensive boutiques for shopping.
The three-minute advert also asks Russians to interact more with hotel staff, by smiling at them and making eye contact.
Teaching 'uncouth Russians' advises Salvatore Madonna how to behave in a more civil way should not be construed as Italian arrogance, he told, 'but a way of gently shepherding tourists towards more culturally acceptable behavior.'
'It is mortifying for the people who dedicate so much time and attention to preparing dishes when they are asked to serve them all at the same time, as the Russians often do.'
And then there were these comments on the web that brought a rueful smile from this former patron of the Italian Riviera:
Don't flash your cash, but and ice cream and a coffee (whichever sort) can cost you 25 euro.
This advice coming from those over opinionated overly loud gesticulating natives who would crash into your car, rob you and over charge you for anything in their country. Sorry but having worked with them and lived in the country I think they can keep Italy and the Italians along with their culture or lack of it nowadays. There are far friendlier people in the rest of Europe. is advice coming from those greasy over opionated