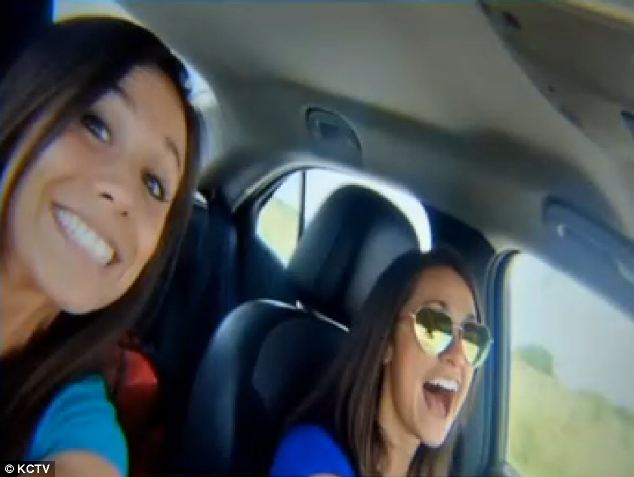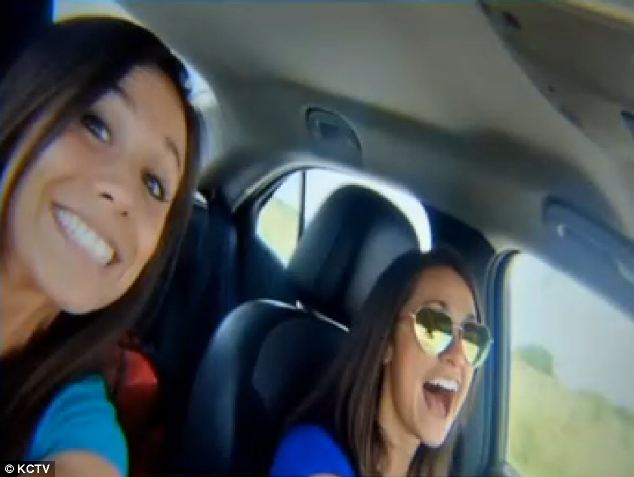 Collete Moreno a 26 year old bride to be this past Friday afternoon came to be killed whilst on her way to her own bachelorette party.
The Kansas City, Missouri mother of one was at the time being driven by by her best friend, Ashley Theobald when they they tried to overtake a truck only to crash into an oncoming vehicle.
As a result of the impact, Collete Moreno would come to die from her injuries.
Moreno's fiance, Jesse Arcobasso, speaking about his loss just four weeks ahead of their wedding date revealed how Colette's five-year-old son has yet to comprehend where his 'mommy' is.
Told Arcobasso by way of KCTV: 'He doesn't quite understand everything just yet,' '
I know it's going to take time.'
At the time of the accident, Moreno and Theobald were driving on Missouri Highway 5 on their way to a weekend of partying when the tragedy unfolded.
Only hours before the tragedy, Collete Moreno had shared her excitement on Facebook, uploading a photo showing her drinking wine to mark the start of the weekend and sharing a selfie of her and Theobald on the road just minutes ahead of the crash.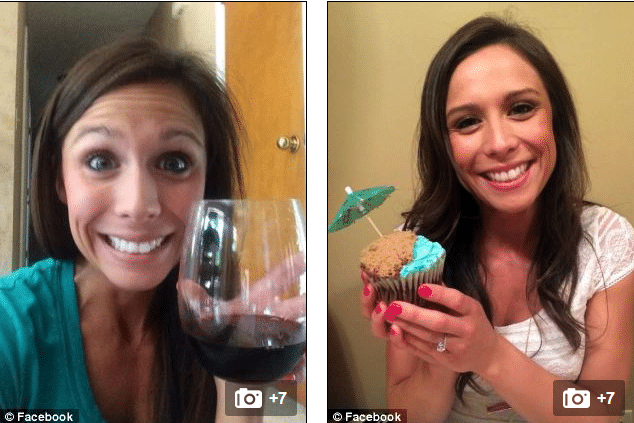 Theobald would tell leading into the accident, Collete Moreno had started suffering from an asthma attack whilst trailing a truck with heavy exhaust fumes, so she had attempted to get past it on the two-lane road.
Reiterated Ashley Theobald: 'We both thought it was clear and there was a hill that neither one of us saw,'
'I tried to go around and there was a truck coming and I swerved and he swerved with me.'
Theobold, driving a 2013 Chevy Malibu, saw the oncoming 1999 Dodge Ram, driven by 25-year-old Melvin E. Garber, as it crested the hill and both drivers swerved to avoid colliding.
Nevertheless the Dodge struck the passenger side of the women's car, sending them hurtling off the left side of the road. The Ram traveled on the right side of the road and crashed, and both cars were totaled.
Theobald and Garber both suffered minor injuries, and when Theobald spoke to Moreno – who had been wearing a seatbelt – she was conscious but not responding.
'I was talking to her. She couldn't talk back but she was nodding at me,' Theobald told Fox3. 'I didn't know it was as bad as it was because she wasn't physically super beaten-up.'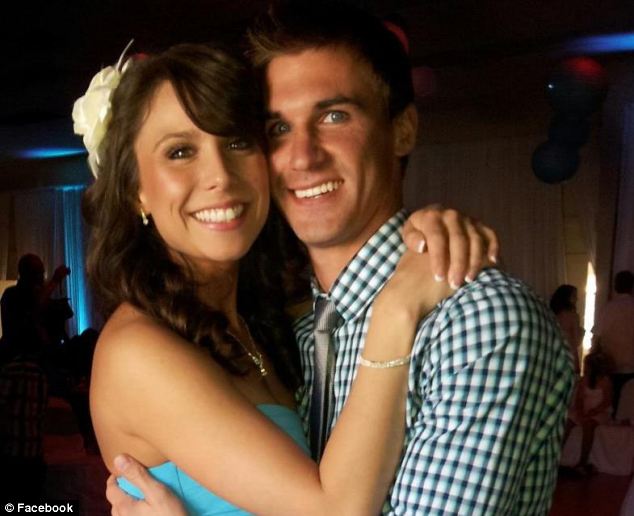 Taken to University Hospital in Columbia, Moreno would be pronounced dead from her injuries at 5.30pm, three hours after the crash.
As soon as Arcobasso, 28, learned about the accident, he headed to the hospital.
'I was just trying to hold on to the fact that she was going to be okay,' he said.
The Missouri Highway Patrol has said Theobald will face no charges.
Moreno's death has left her family, friends and fiance devastated. The pair, who became engaged last year, were due to get married on July 26 in Jamaica.
Her son Braden, who lived with Moreno and Arcobasso, has also been left without a mother. His father lives in the Kansas City area.
Friends have set up a fundraising page to help raise money for Moreno's funeral and for her family – most of whom live in California – to travel to Missouri.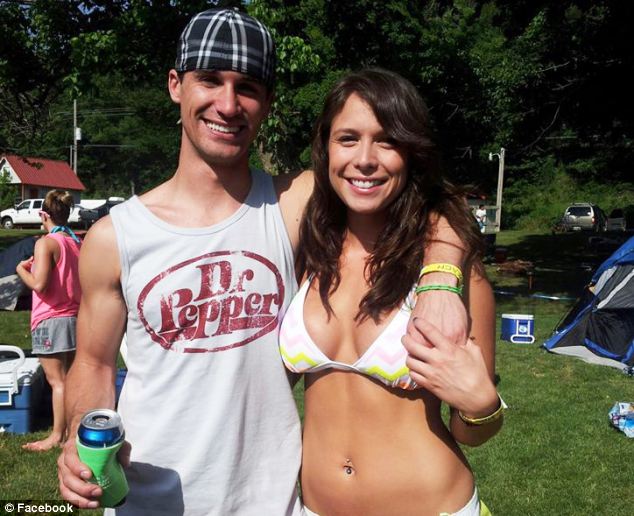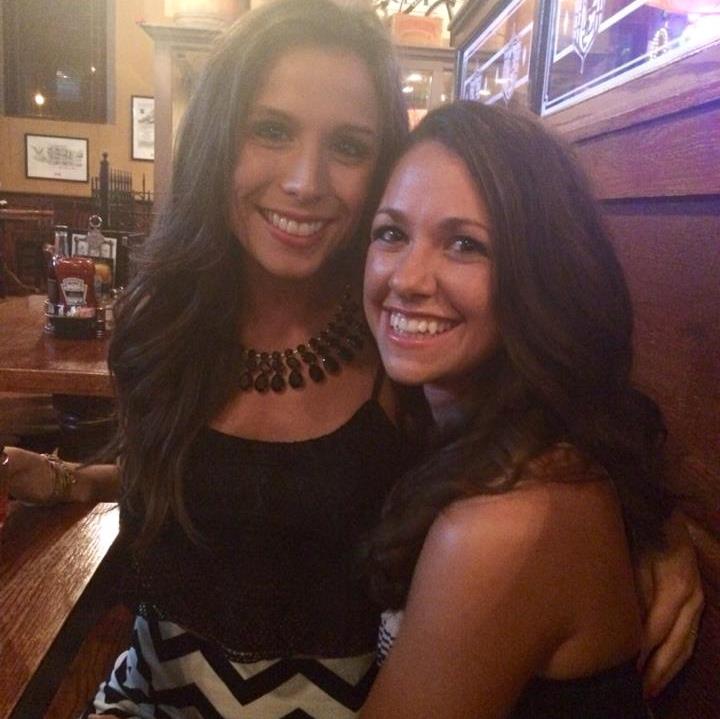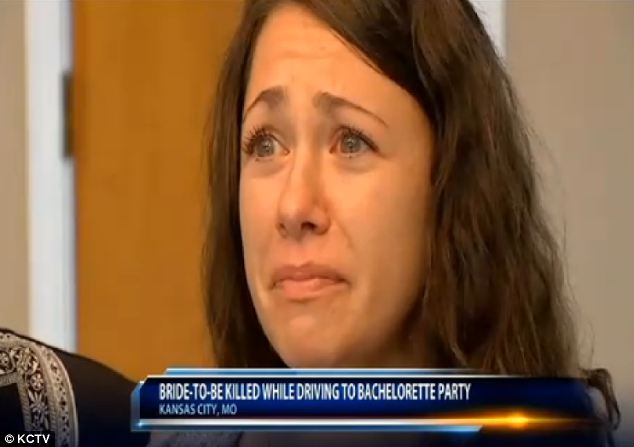 And then there were these comments on the web that made me wonder:

The selfie and the wine make me think the "asthma attack" is not the real reason she tried to pass the semi. R.I.P
So sad how innocent people always pay for someone else mistakes.
This is all over my area (happened near by) and just to be clear, the selfie and/or cell phones of any nature had NOTHING to due with the cause of this wreck. Poor judgement did.

It was an accident. I'm sure it could have been prevented, but for the sake of everyone involved, a little bit of compassion is more helpful than pointing fingers. So sorry for the loss of your friend, Ashley. May God give you peace and comfort in the days that lie a head.

The selfie is kind of creepy knowing she would be dead in 8 minutes. Another option to the fumes would be to back off tailgating the truck. The further back you are… the more dissipated the fumes would have been. Ashley exercised poor judgment that resulted in the death of her friend.
If they were hit head on then the driver didn't give herself the proper distance to safely pass. She was more than likely driving carelessly and yet she lived while her friend died.