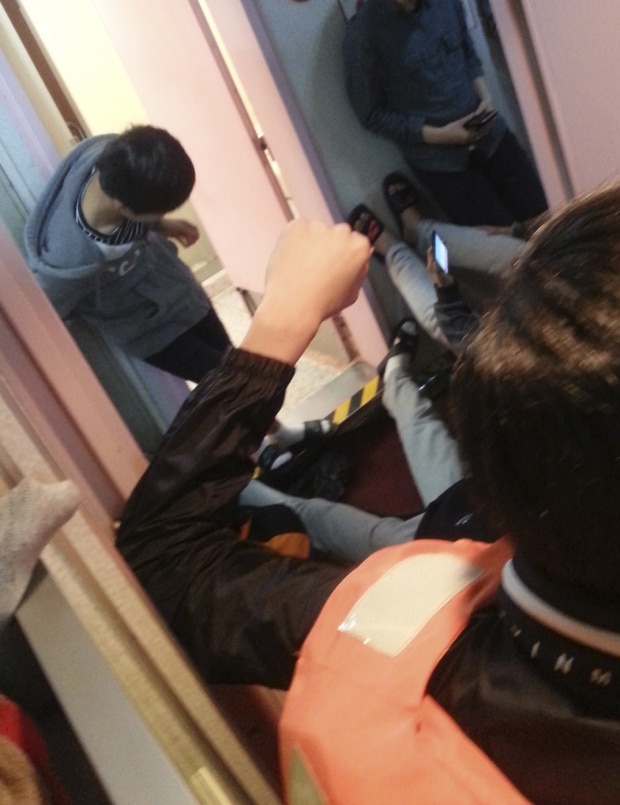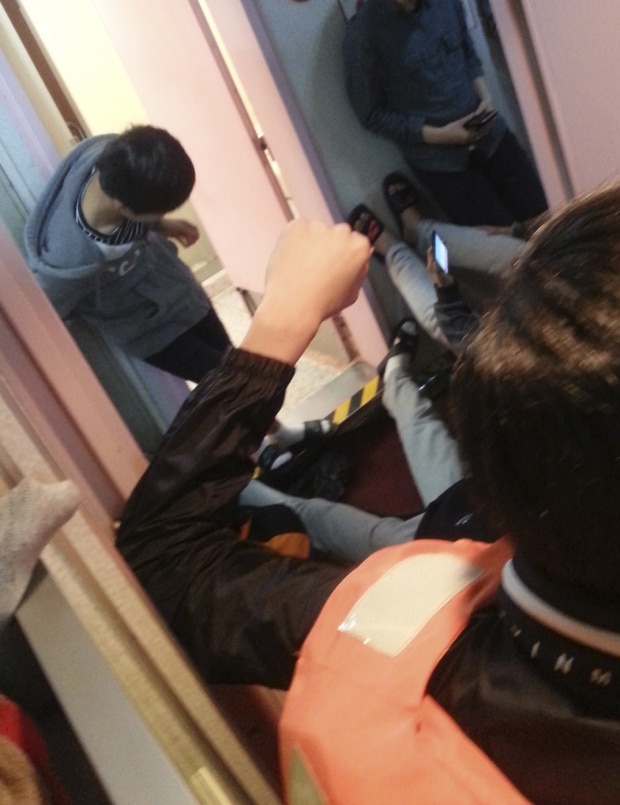 The father of Park Su-hyeon, a 17 year old victim of the recent South Korea ferry disaster has released a haunting video depicting the last moment's of his 17 year old son as caught on his now deceased son's cellphone. A cellphone which would be later retrieved by diver's near the youth's body.
At the time the son and his friends realized things were amiss and at first struck a cordial tone as the South Korea ferry runs into trouble, even joking,  'Are we becoming Titanic?' according to a translation provided by the New York Times. Another says, "This is fun!" One teen mocks another for putting on a life jacket.
But as soon as the boat continues to tilt, a sense of panic sinks in. 'This looks like the end,' a boy says, as another interrupts to say goodbye to his parents: 'Mom, Dad, I love you.'
As of Wednesday night, the death toll from the disaster stood at 213, with 89 still missing. The majority of the passengers were high school students taking a class trip .
Asked why Park Jong-dae released his son's video to the public the father told he wanted to show the ships condition as it sank. And of course help vilify the men responsible for his son's and friends' death…
Divers would later tell that they would find many of the teens with broken fingers as they had struggled in their last moments to break free from the cabins.
Captain Lee Joon-seok, South Korean ferry captain arrested. Is he at fault?
Why did the Vice Principal of South Korea school ferry disaster commit suicide?