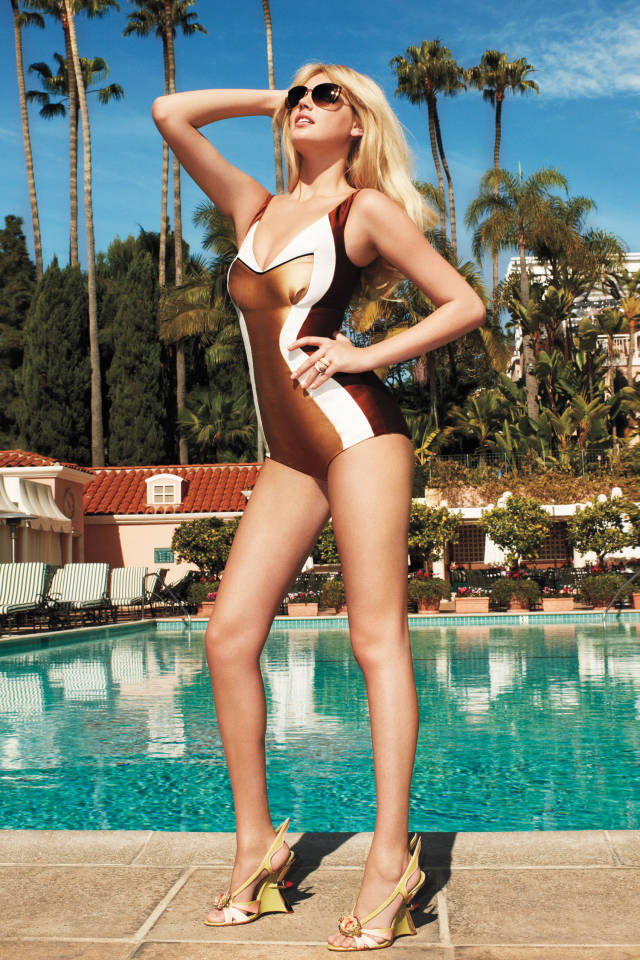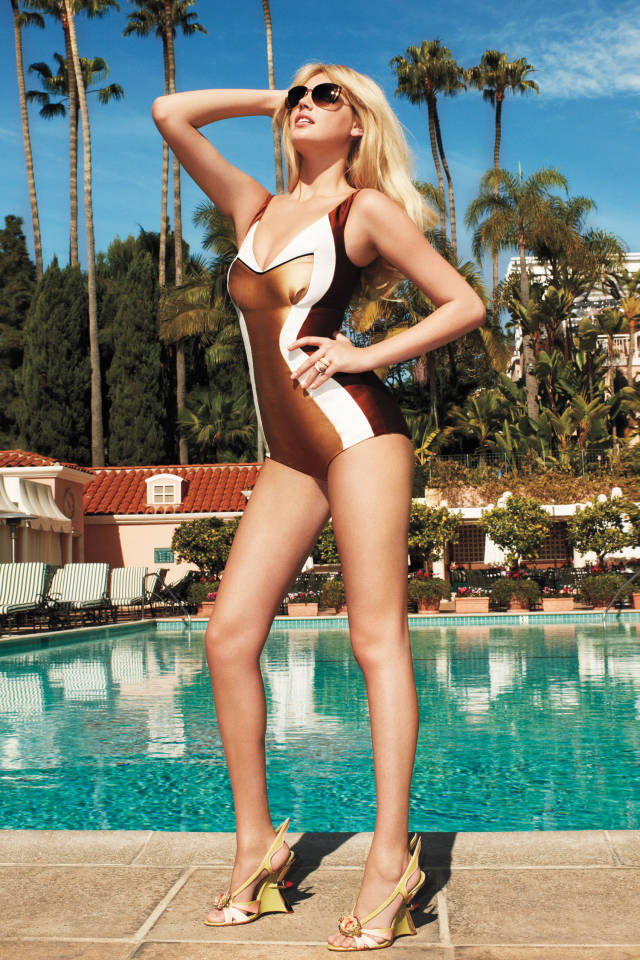 Elle magazine last week in their good wisdom decided to publish a health and fitness issue starring the epitome of fitness and bountiful health, Kate Upton.
Encouraged I proceeded to read Kate Upton's personal trainer, David Kirsch's take on how he manages to get his vixen in fine form shape.
I proceed to read about how he's careful as to what he feeds her, lots of egg whites, check, spinach, super charged greens, check, intense circuit training, check and the no guilty treat here and there.
Except there is something very very seriously wrong. I continue looking at the image that my former intern, Johnny has just emailed me from his place of employment (photo shopping) where it occurs to me that Kate Upton no longer has an under arm (right arm). Which is to say a sliver of it is missing for inconvenient reasons.
Doesn't have an under arm because she's on David Kirsch's super charged diet and exercise regiment or under the auspices of Elle Magazine's editorial team who want to remind us that perfect women only exist when they photo shop you to oblivion.
It's not the first time Kate Upton has been photo shopped as the fashion and media industry continue to come to terms with how they present their preferred darlings and the awkward realities they sometimes come with.
Shouldn't you be trying Kate Upton's uber exercise and diet plan, the results are bound to thrill you and maybe then some…