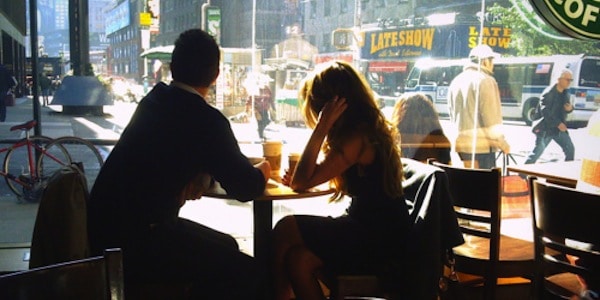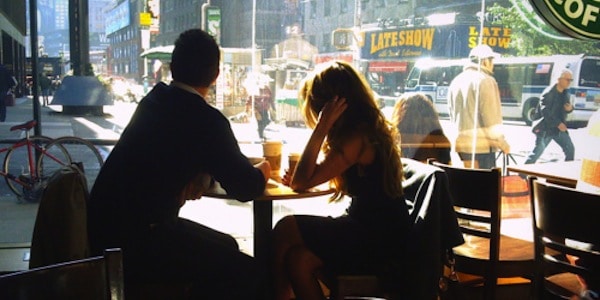 Breaking up is for the brave and should rarely be done in public but if it does woe to those who dare break up in front of comedian Dave Bidini who took to tweeting live a break up as it recently unfolded in front of him whilst he was gorging on a goat cheese and veggie sandwich at his local cafe.
Not missing a beat the Canadian funny man/author/artist proceeded to document the break up between what one assumes are two broken souls, or to be succinct one devastated humiliated soul and one that has just has decided it is at last time to move on.
Begins the comedian: awful break up happening beside me in cafe. no, no, no. no.
her: i think we would have known each other better by now him: i don't even know myself. her: maybe that's the problem.
Kids, can you see where the rest is going? To hell and back and Dave Bidini was in for the ride, careful not to let on that he was watching the train wreck unfolding or did they? See what you think….
top image found here