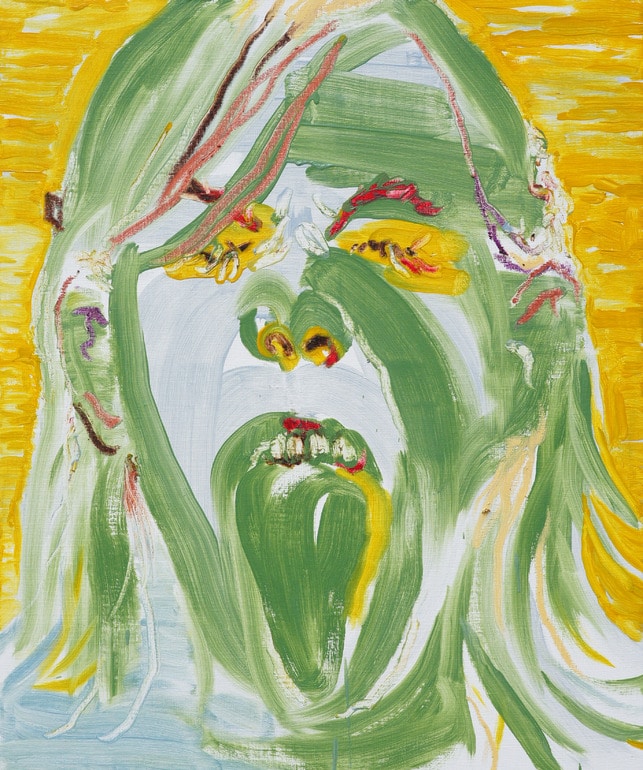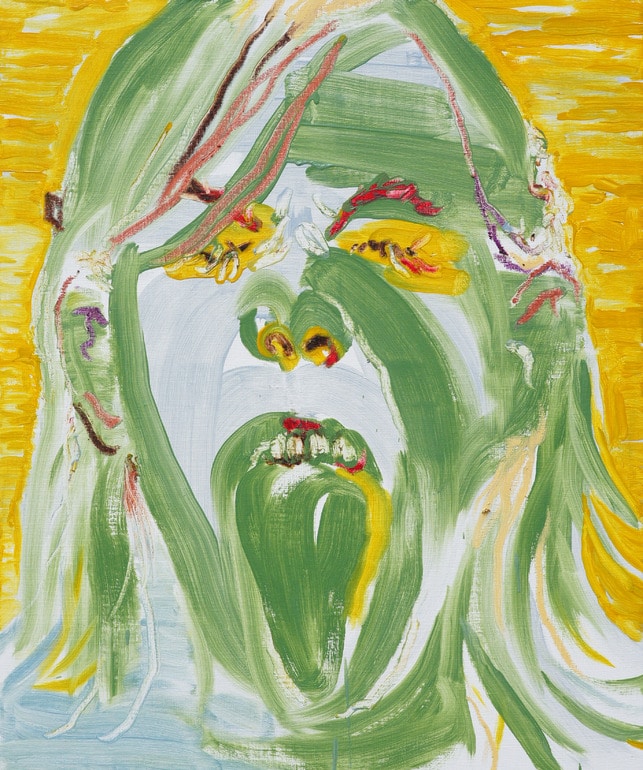 Artist, Joon-Hyung Lee specializes in the human condition. Or to be exact the expression of the human condition through his myriad expressive takes on the human face. Perhaps then it ought not surprise many that the rising South Korean artist has begun captivating the art world, both in his native Seoul, South Korea where he is a namesake and that of London where he is deigned a rising star.
In a recent interview with saatchiart the artist told his central focus is 'to explore the human figure, paying particular attention to the face and its multitude of expressions.'
Which raises the question why and what is it about the expressionistic abstract style of this flamboyant painter that has so many beguiled?
His aim isn't necessarily to capture an explicit emotion or feeling but a range of (extreme) emotions and thoughts that are personified in vivid fluid colors that double up and merge and thrash onto the canvas creating a fluid and often blurred spectacle. One is left wondering as they watch Joon-Hyung Lee's subjects in various emotional state what brought them to their state.
Part mocking, part sartorial, surreal and often wild and lucid with bright colors with non defined contours Joon-Hyung Lee isn't so much concerned about the exact depiction of his subjects but the fluid apparition of their emotions, their state of mind and the often abrupt moment that he finds them in.
Contemplates one commentator on the web: 'I love that your work is disturbing and beautiful at the same time.'
And that too might be the secret as the artist seeks to capture the duplicity of an individual in flux, not constrained by their immediate surroundings as they literally may appear in a photograph but rather how the situation may have caused their subject to come to relate to their surroundings as raw emotions flow from one brush stroke to another.
The artist since receiving his BFA in 2002 from the Seoul National University, and later his MA in 2006 from the University of the Arts, London has seen a huge appetite for his fluid abrupt whimsical and vibrant expressionist work.
To date the artist who has told counts Francis Bacon's treatment of the human subject, has exhibited  extensively in solo and group shows in Seoul and London. In 2013 he was shortlisted for the Joongang Fine Arts Prize, and in 2012 he was selected for the emerging artist program by the Seoul Museum of Art.