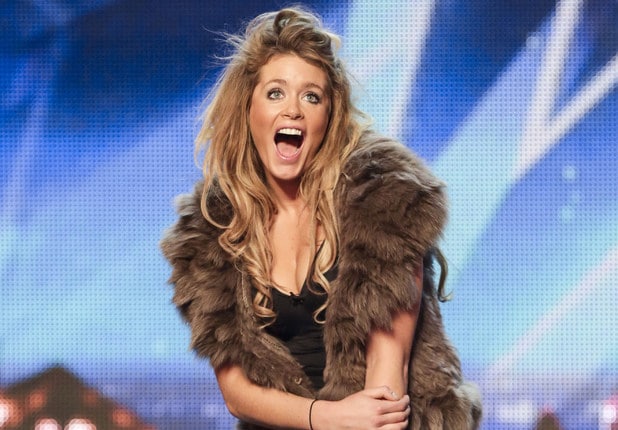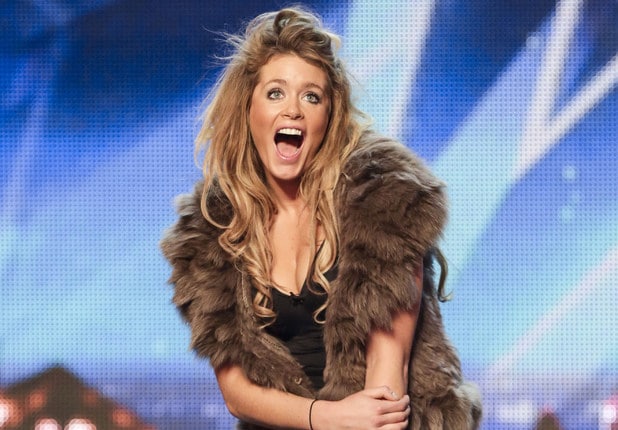 To be sure Britain's Got Talent violinist Lettice Rowbotham is a rare gem talent indeed. That much was obvious in a spritely interview she gave leading up to her performance on the show this past April 19th which was only vividly confirmed when she took to playing her electric violin in sync to pop music.
What made the 24 year old's performance all the more fascinating is her assertion that she was hungover front he night before, which one could have presumed from her fabulous disheveled appearance which included skin tights and a faux fox coat and moxy attitude. Just the way we love them frankly.
Told the musician: 'They had my violin and a CD that a DJ had just quickly put three tracks together for me, and I listened to it in the car on the way up. And then just jumped on stage and played over it! I really want to do something a bit different and prepared and hopefully impress people if I get into the semi-finals.'
To date violinist Lettice Rowbotham tells she has performed at Vladimir Putin's daughter's wedding and in a recent interview with digital spy told, 'Yes, I really am [taking it seriously]. I'm not taking it for granted.
'I'm really grateful – it's an incredible opportunity. I'm definitely taking it seriously. Even though I'm very bubbly and fun, I am taking it seriously.'
Described by David Walliams as the poshest person to ever visit Birmingham, the sprightly musician revealed she wants to prove how much she wants to succeed on the show.
Reiterating: 'I just want to show people that I'm not that blasé about it.
'I am actually very grateful, and I will prepare, and I'm really, really overwhelmed by the support that I'm already getting from people.
'It's incredible. So I want to do people proud, just show people that I care.'
Asked to reflect on her prior experience and her 'poshness' the violinist told: 'Yes, maybe I have had a few little highlights in my life but that doesn't depict the long slog of practice I've been doing since I was four and working really hard. I don't think any of us have an advantage at all. I think sometimes being posh or being seen to be more fortunate can be a disadvantage, because it makes you appear like you haven't worked as hard, but I definitely have.'
Whilst the musician with looks and spunk has managed to move onto the semi finals, some have pondered whether it's all just a 'contrived' act and at best a novelty act with limited talent. Then again the camera does love her, a talent that very few ever possess…watch out for more Lettice Rowbotham to come!