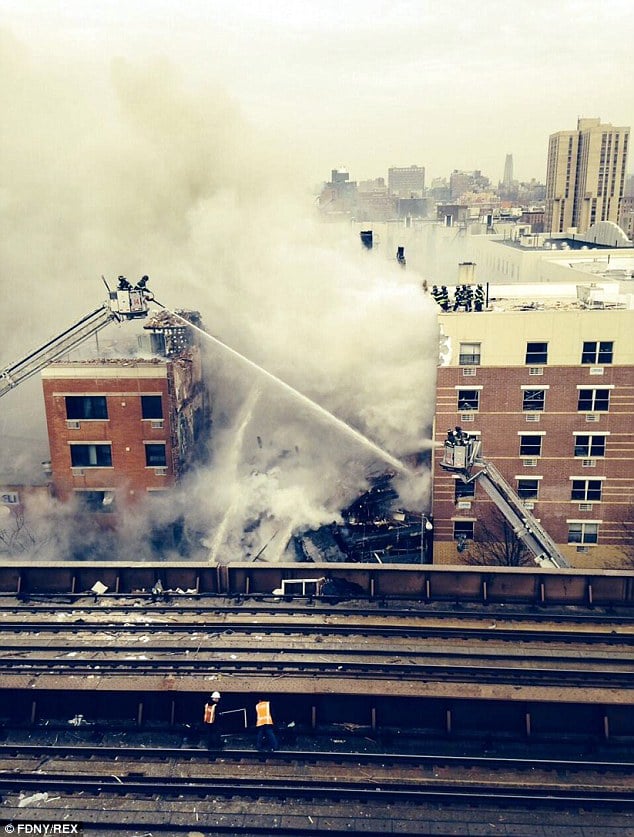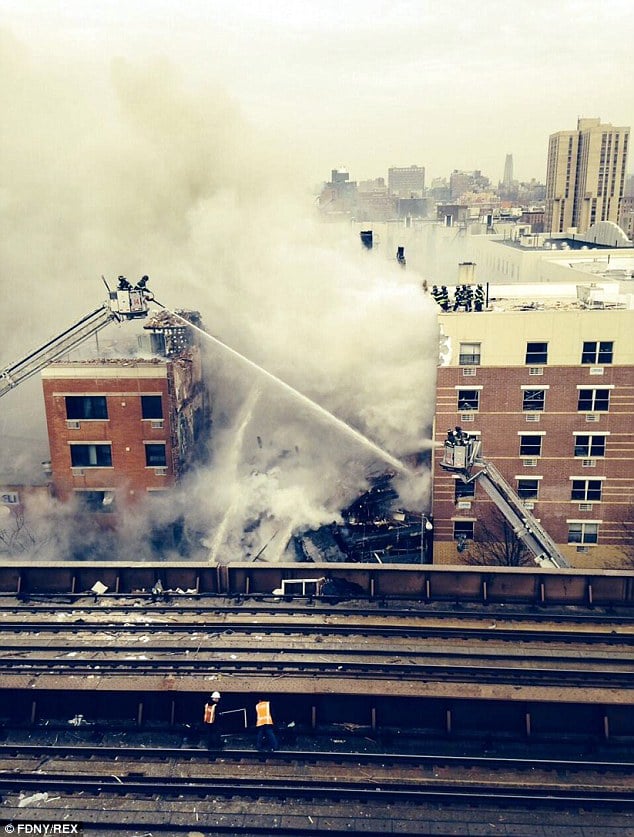 Tragedy has struck this morning in NYC as an uptown Harlem, Manhattan apartment explosion, the result of a gas leak has led to the destruction of 2 buildings, the death of two women and the injuring of up to 16 individuals.
The explosion took place on the corner building of 116th st and Park Ave, 1644 Park Ave, sending that building into a burning inferno. The blast came moments before residents told of smelling a strange odor.
A spokesperson for ConEd told that at 9:13am they received a call from a resident at neighboring 1652 Park Avenue saying she smelled gas in the bedroom of her apartment.
'She indicated that the odor may have been coming from the outside of the building,' he said.
The company dispatched a crew two minutes later but they got there just moments after the explosion, he said.
Mount Sinai and Harlem hospitals have received 16 injured in the explosion so far, with one patient being treated for serious head trauma.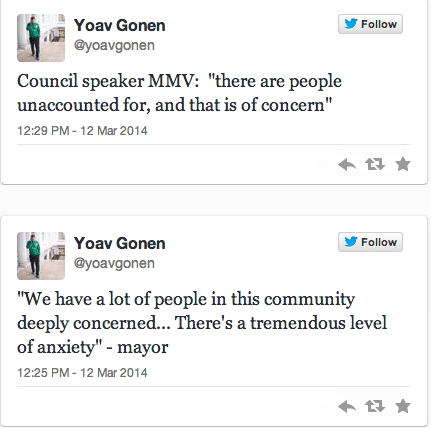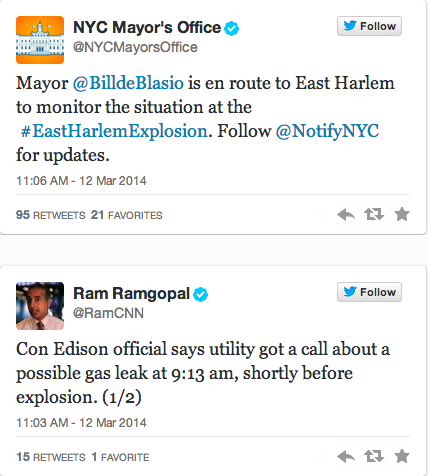 Told one resident, James DeJesus who lives on the same block as the building that exploded:
'We were all sleeping when it happened. I looked out my window and saw debris, smoke and people panicking and screaming,' 
Ominously the man tells how he and other residents had been smelling a faint gas odor in the days leading up to the explosion.
That said, ConEd spokesman Elizabeth Matthews told that the only complaint they have on file is the call that came in at 9:13am.
Matthews says they take odor complaints 'very seriously' and a crew was dispatched just two minutes after receiving the call.
Matthews says ConEd is working with firefighters and have the leak under control. She says residents in the area shouldn't worry about another blast.
)
)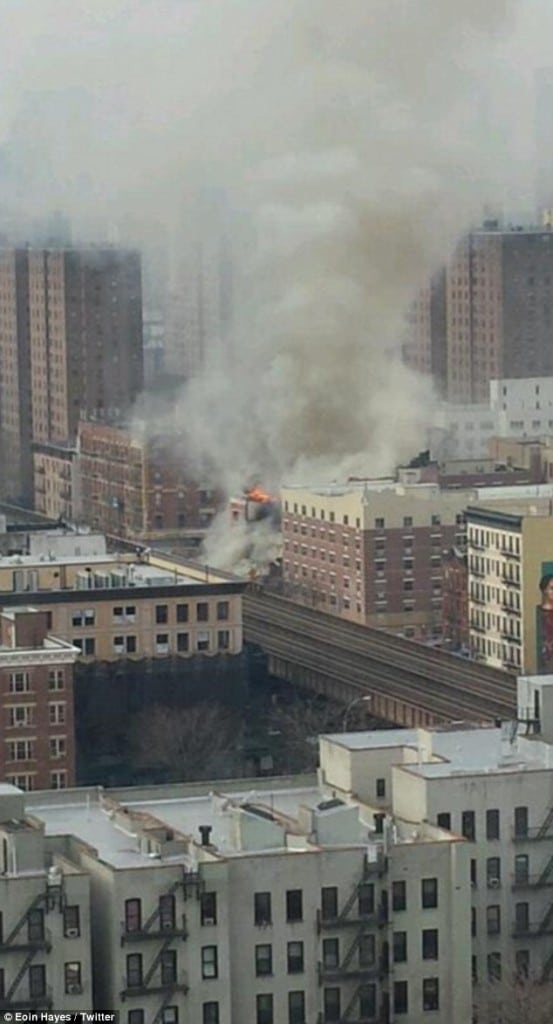 One witness said that the explosion knocked groceries off shelves at a nearby supermarket, while NBC4 reported from the scene that numerous stores had had their windows blown out.
Told the outlet: 'There are about 10 store fronts, half of them have their windows blown out,'
 'It's really hard to even see through [the smoke]. The entire area Cops everywhere, fire fighters everywhere.'
Another witness told NBC4 that she saw people running towards the building to help anyone who was hurt.
'It was chaos,' she said.
The smoke was so thick that reporters covering the explosion from news helicopters were at one point ordered out of the area.
Police sources say at least a dozen unaccounted for, death toll could rise.
FBI officials are on the scene investigating the blast.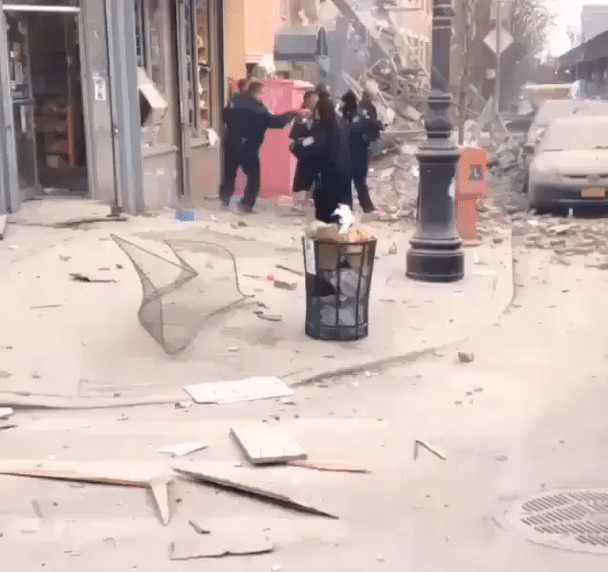 )