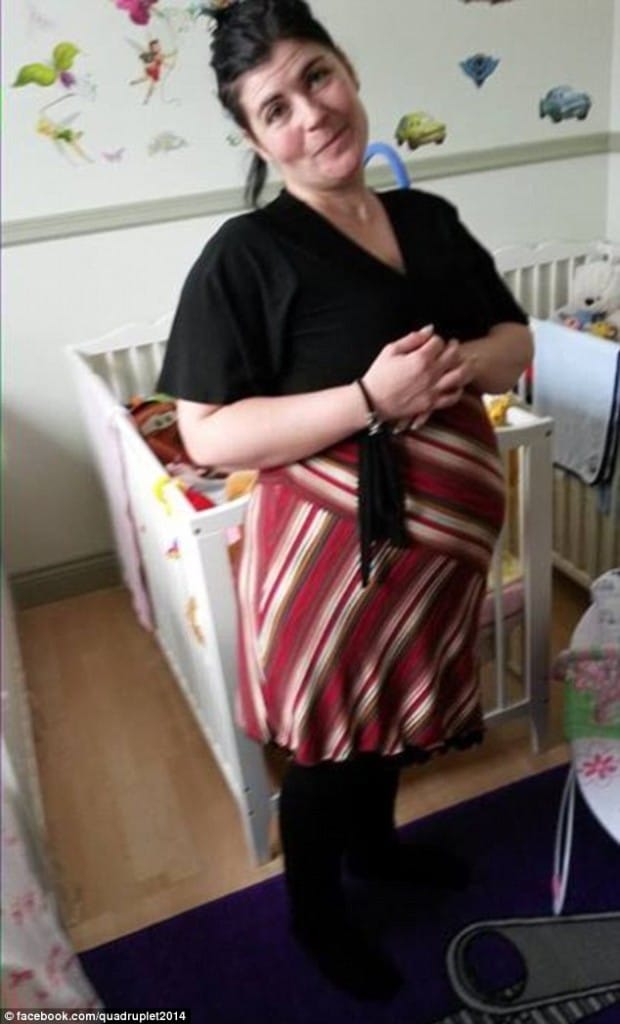 Montreal woman Barbara Bienvenue, 37 has come to find out that she was not pregnant after admitting herself to hospital this past Wednesday. Until then the woman had told her boyfriend, Paul Servat, 35 that she was expecting quintuplets.
At the time an attending nurse told Barbara Bienvenue not only was it not her delivery date, but also that the woman was not pregnant with any children, let alone five.
Barbara Bienvenue is now undergoing a psychological evaluation and is believed to be suffering from pseudocyesis, or a phantom pregnancy, in which sufferers can exhibit all of the symptoms of a pregnancy but with no baby.
A friend of the boyfriend has alleged Bienvenue pulled the 'same stunt' with another man in 2010.
So abrupt was the shock of the no show pregnancy, Paul Servat released the following thoughts from his home where he had gone to the trouble with filling with five adorned cribs:
'She let me choose the names,'
'I lost everything, it was my whole life.'
Servat said Bienvenue's baby story lasted 34 weeks, after she had surprised Servat in September with news that she was expecting.
They had only been dating for two months at the time.
'We were so happy,' Servat said.
'Even my parents, they were so looking forward to having grandchildren.'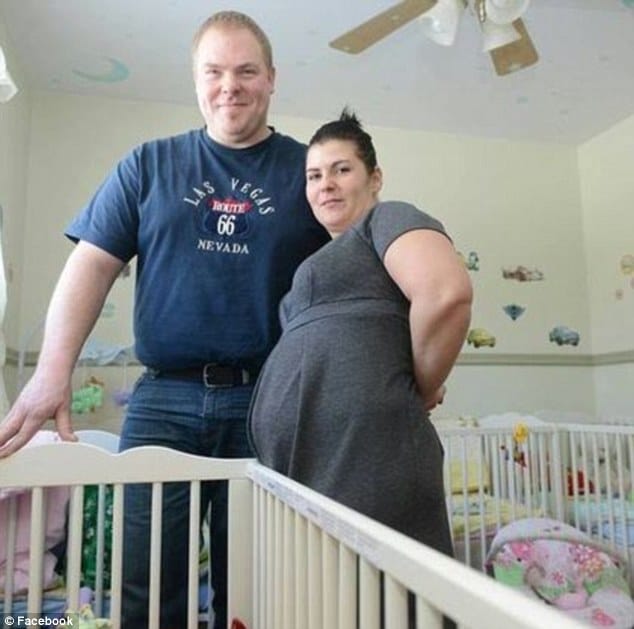 As weeks passed Bienvenue told Servat she was expecting twins, then triplets, then quadruplets before finally even telling there were five babies in her belly.
A Facebook page was made to document the pregnancy and, eventually, display the gifts that the couple received from their neighbors and local businesses.
Told a friend of the woman: 'I used my personal and professional contacts to get her sponsorships. Others gave her all sorts of clothes or furniture,'
Yet not everyone was believing the news of the expected quintuplets, including that of Genevieve Laflamme who recently gave birth to triplets. 
'I gave her tips on how to handle it, where to get financial support, where to get sponsors for diapers,' she told CTV.
She reportedly started to question Barbara's version of events when she found unspecified holes in her story.
One of the clearest examples that things were not all quite there came just a week before Barbara's alleged due date when she told Genevieve Laflamme that a new ultrasound showed that she was having quintuplets.
The fact that she was up and moving so close to her alleged due date should have also come as a sign of trouble.
A full term single pregnancy is 37 weeks, but women carrying multiple children regularly go into labor or doctor-mandated bed rest months before that.
It wasn't until the expected due date that boyfriend Paul Servat found out the truth.
'The doctors told me it was a phantom pregnancy,' he said.
Bienvenue is now under psychiatric observation.
Servat said she was so convinced she was pregnant that her belly swelled, she began lactating and even had morning sickness.
Servat said he plans to give back all the presents they had received or donate them.
'I'll return all these things to people who sent them or give them (away),' Servat said.
'I'm a good person and I have nothing to do with these lies.'
It is unclear if the pair will continue to see each other going forward.
Then there was this reflection on the web that made me wonder too:
One can't help but wonder why the woman's boyfriend never asked or insisted for ultra sound images and how he came to be so bamboozled? One also wonders why the errant expectant mother played along so far with the scheme and how she duly never thought there would be no repercussions either….