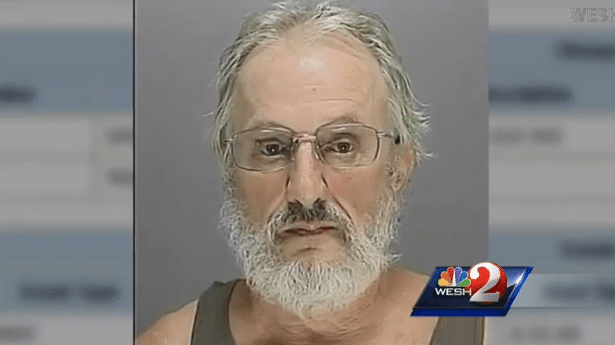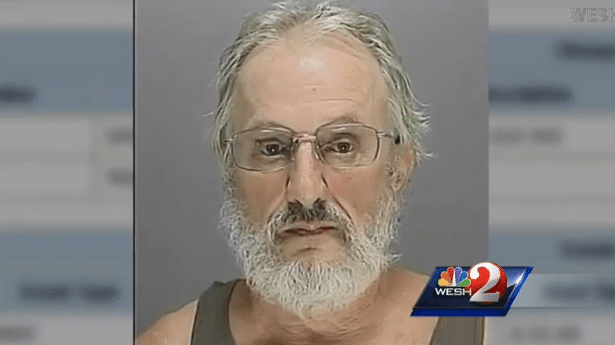 As Florida man, Roger MacKinnon lay in and out of a coma a man purporting to be his step brother ordered that he be taken off life support. After the man died, he would have his house cleared out as well as all of his life savings of $106K. Needless to say the man who purported to be his step brother was anything but. Which makes sense given the fact that Roger MacKinnon never had a step brother to begin with.
Explains orlandowesh: On May 30, 2011, MacKinnon had chest pains, and asked Richard Leclair — described by MacKinnon's family as a long-time friend and drinking buddy — to take him to the hospital. During an exploratory procedure, MacKinnon's heart stopped.
For three days, he was in and out of a coma, then completely comatose for the next three. On June 7, police say Leclair and his wife met with MacKinnon's doctor and authorized the hospital to withdraw life support.
MacKinnon died two days later.
But this is where things get really weird:
"Family members didn't have an opportunity to pray for him. They didn't get to be there when he passed. He was alone when he died," said family attorney Phil Partridge.
The MacKinnon family attorney showed WESH 2 News a "do not resuscitate" order Leclair signed, identifying himself as MacKinnon's stepbrother. And on a "withdrawal of life support" order, Leclair claimed to be MacKinnon's brother. Partridge says the hospital never asked for proof of Leclair's identity.
"Mr. Leclair knew that Roger had a son and a daughter. He had a real brother," said Partridge. "Leclair told the hospital he had no other living relatives."
But here's the bingo part: DeLand police say Leclair had been named beneficiary to MacKinnon's bank account, and after the widower's death, he collected $106,000.
Which is to say, Roger MacKinnon's family got totally cut out of the loot as well as denied seeing him on his deathbed. At the time they had no knowledge he was even in the dire straits that he was.
After authorities caught up with Richard Leclair, he was ordered to pay $6000 to MacKinnon's son in lieu of the  the items he took out of Roger MacKinnon's house, which he told Roger MacKinnon had bequeathed him.
Since the incident questions have been asked as to whether anyone at Florida Hospital DeLand verified that Richard LeClair had the authority to give them the order to pull the plug.
A hospital spokesperson has refused to answer that question.
Since then a a negligence lawsuit has been filed by MacKinnon's son against the hospital, but that was was thrown out on a technicality last month.
The family attorney, Phil Partridge, told the hospital never asked for proof of Leclair's identity.
Partridge would reiterate that Leclair knew his 'drinking buddy' had a son, daughter, and biological brother, although he told the hospital the man had no other living relatives.
DeLand police recommended that prosecutors charge Leclair with fraud for misrepresenting himself to hospital officials, but they declined to file charges, citing lack of evidence.
Partridge has asked the courts to reconsider bringing the suit to recover the $106K.
Reflects wesh pointedly: Do hospitals have an obligation to verify the identity of those making end of life decisions for patients? A spokeswoman for the state agency that monitors health care providers says yes.
"While there is nothing that specifically states a hospital must check the identification of the person making such decisions, the hospital would have an 'unwritten' obligation to make sure that the proxy was appropriately authorized," said Shelisha Coleman, from the Agency for Health Care Administration.
The case begs the question: Should the verification requirement be written into Florida statutes?
At present commentators on the web are asking as to why MacKinanon's family was unaware that their father was as gravely ill as he was and why they failed to keep tabs on the father who had been experiencing a series of health problems after his wife died after tornadoes lay the family home to waste in 2007.