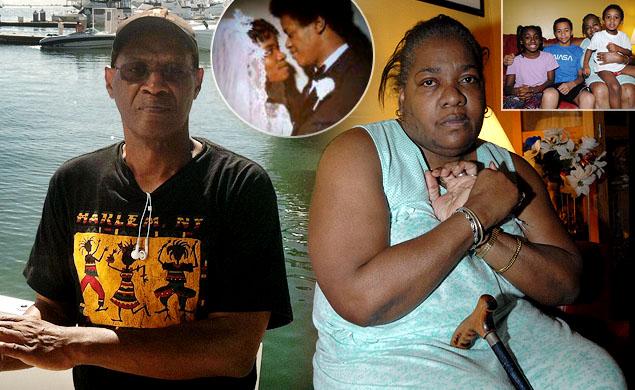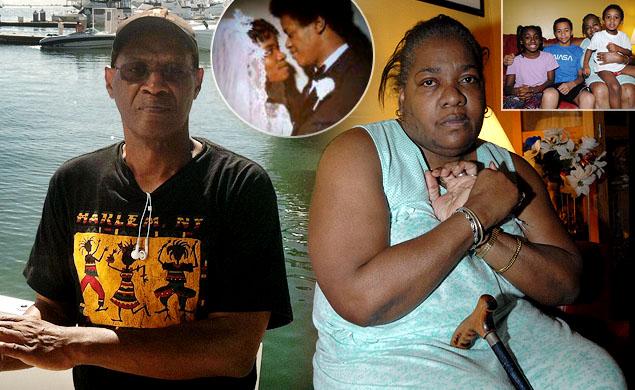 Is he telling the truth?
A California man claiming to be the telephone-company worker from the East Village who went missing 24 years ago, saying he suffered amnesia and only recently remembered his identity.
Winston Bright, a married dad of three, was declared dead by a court 14 years ago — but a 65-year-old man, Kwame Seku has told he has a blood test to prove he is actually the dead man.
But why does it even matter?
Explains the nypost: Seku is asking a Manhattan Surrogate's Court to toss Bright's death decree so he can collect a $616.73-a-month pension from New York Telephone Company, where Bright worked.
The money has been going to Bright's wife, Leslie, 61, of East 10th St., who asked the court to say her husband had died after a fruitless, decade-long search.
Bright, then 42, mysteriously disappeared after leaving work in October 1990.
Seku
Which raises the awkward question where has the man been all these years and why only return just for the money? Is it really a case of amnesia or a situation of realizing that he needs the pension money?
In order to prove he he says he is, Seku wants to come to court with Bright's mother, Mary, 80, of Harlem along with paternity test that the pair took in March to prove his case.
In court papers, Seku says that while his wife, Leslie Bright, thought he was long gone, he 'was, in fact, alive and inexplicably found himself in Calif. with no recollection of who he was or how he got there.'
Inexplicably? And on the other side of the country? But only remembers about his misbegotten family after 24 years? And naturally his owed pension, now that he is of age and legally entitled to it, assuming Kwame Seku  is who he says he is. Which he must be, because there's a whole lot of money involved. Right?
In a telephone interview with the nypost, Kwame Seku told how he found himself wandering the streets of San Diego sometime in 1990 and 1991 without any identification and only a few dollars in his pocket. He eventually legally adopted the name Kwame Seku.
He said his memory then started returning little by little and that with the help of the Internet, he tracked down his old identity. Not over one year, three years, or five but 24 years just as he was due to collect his pension. Then again perhaps some amnesias last longer than others?
'Bits and pieces,' Seku said of his self-discovery process. 'You think of places you remember, I had dreams of this and dreams of that and I'd go and investigate it.'
About three years ago, he flew to New York for a 'happy reunion' with his parents, siblings, three adult children and grandchildren, that said his former wife was not excited to see him.
'I guess she was bitter because of me not being there – because according to her, and I talked to my daughter, they had a pretty good life when I was there but when I left it became hard times,' Seku told
Which augments the interesting question why did Kwame Seku leave in the first place? What was he trying to escape and why exactly is his wife so unhappy with him in the first place?
Of note two of Seku's purported sons have done stints in jail.
When Seku contacted Verizon, which took over New York Telephone, for his benefits, company officials at first sent him payments for eight months through April 2012 but then stopped after discovering his court case and realizing that Leslie Bright was collecting equal funds at the same time.
Collecting at the same time? Do you think Seku told his purported former wife he was also collecting whilst she was also collecting?
Told a Verizon rep:  'We have a court order declaring Winston Bright deceased, and as such, the Verizon pension plan is paying survivor benefits to his widow. If and when we receive a subsequent court order reversing that determination, we will reconsider the question of entitlement to pension benefits.'
Also, in regards to … the $1,850 [already] paid to Kwame, we are not actively trying to recoup that payment but have not waived our rights with respect to that payment.'
Seku goes on to note that his relationship with his family soured after he tried to get his pension back.
'Once this Verizon thing hit the fan, that's when it all went downhill," he told.
Kids can anyone guess why?
The nypost goes on to note that in September 2012, now-retired Surrogate's Judge Kristin Booth Glenn tossed Seku's petition asking the court to overturn his death decree.
But she said he could restart the case if he had proof to substantiate the claim that he was the long-missing Winston Bright. That's when he said he got the blood test.
Seku says his memory is still fuzzy, and he has zero recollection of what happened Oct. 12, 1990, when Bright suddenly vanished after calling his wife during his lunch break and promising to be home at the usual hour.
Asked where he picked the African name Kwame, the Californian expat told out of a magazine.
Of particular note is the fact Kwame Seku receives Social Security benefits under both his names, from his two jobs.
Reached at their home on East 10th Street, Seku's son Aaron declined to comment and said his mother, who is disabled, was not feeling well. Can anyone guess why?