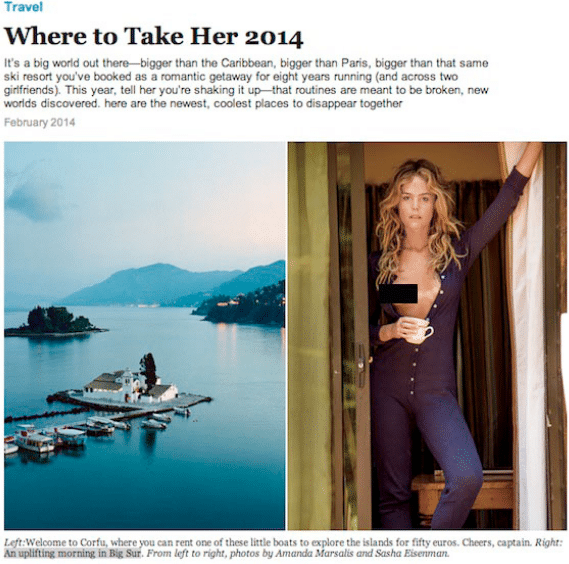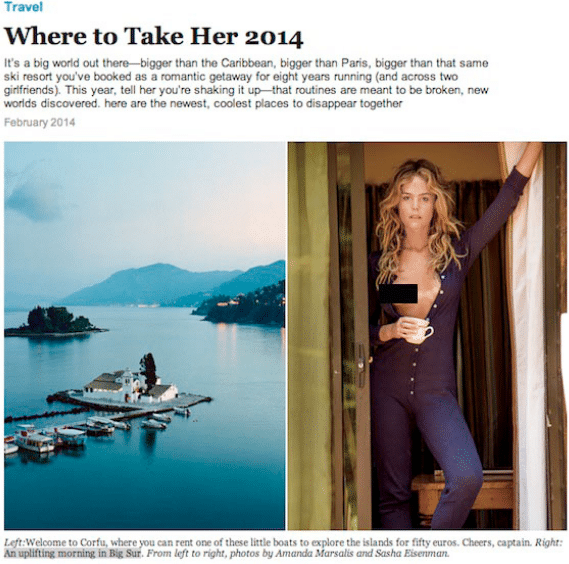 GQ magazine has decided to do a special take on 'where to take her 2014' ensemble. All very yummy if you have money to burn. What it also did is it showcased one of the yummy models with a bare breasts and that shit is causing havoc today…
Explains gawker who picked up the seemingly faux pas issue:
As part of its Where to Take Her in 2014 package, GQ suggested taking your girlfriend or wife to Big Sur, among other places. Accompanying the spread, with the caption "An uplifting morning in Big Sur," is a picture of a model, full boob hanging out, in her pajamas. Not exactly safe-for-work material, GQ.
But according to GQ who just got back to gawker, bare breasts are not faux pas but par for the course.
Are you shocked that we live in a world where magazine editors can continue to objectify the female body or should we all just pipe down and come to terms with racy GQ vacations and the female body?