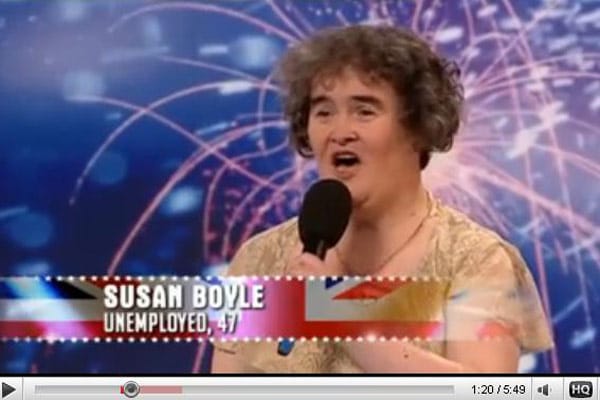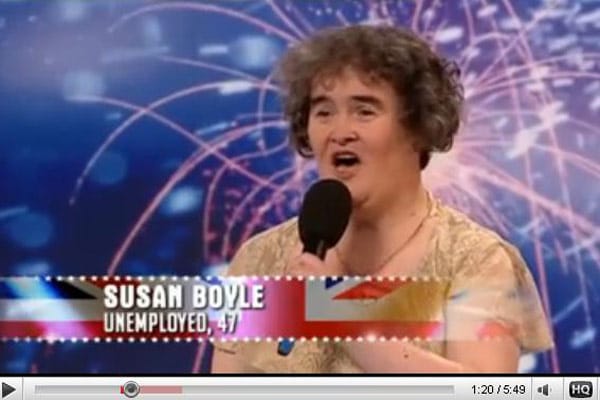 Tabloids are running amok trying to get to the bottom of what may have inspired multi millionaire singer, Susan Boyle to apply for a local cashier's job paying minimum wage.
The 52 year old singer, worth over 20 million pounds is said to have applied for the 6 pound an hour job after spotting a job advert in the window of her local bookmakers, Ladbrokes in Blackburn, west Lothian.
Upon reading the advert on Thursday afternoon, Susan entered the premises and spent around five minutes talking to the shop's deputy manager David Corr, 28, about the role.
Told Corr: 'Susan Boyle walked into the shop and inquired about the job advertised in our window. We were all in shock.'
He then told Susan she would have to apply for the role online, through the Ladbrokes careers website. Indeed.
But while the move will be considered as somewhat bizarre by many of Susan's fans, a local resident said she just wanted a job which would integrate her in the local community.
Reflected the resident: 'She explained she was really keen on working there and everyone knows who she is and that she lives nearby. The manager laughed at first. But it was clear she was being serious and they couldn't just dismiss her so gave her all the information.'
'Obviously she doesn't need the money so I think she saw it as a way of getting her out of her house and taking her mind off things.'
Susan's job application came after she first applied for a similar job at the bookmakers prior to hitting the big time following her audition on Britain's Got Talent in 2009.
A spokesperson for Ladbrokes told: 'Susan came in to the shop and asked about the part time position. She had previously applied for a job with us before she was famous.
'There must be something in the Britain's Got Talent water as Alesha Dixon worked for Ladbrokes before finding fame!'
Then again one wonders if Susan Boyle really expects to receive the position and was simply seeking to get some extra publicity or perhaps was inspired by her former attempts to get a post at the venue prior to making it big. Of course one wonders if she had been taken on if she would have still managed to make her way as a super star.
Susan Boyle will be embarking on a 19-date UK tour this March. Hopefully hew new employer will give her the time off to perform.