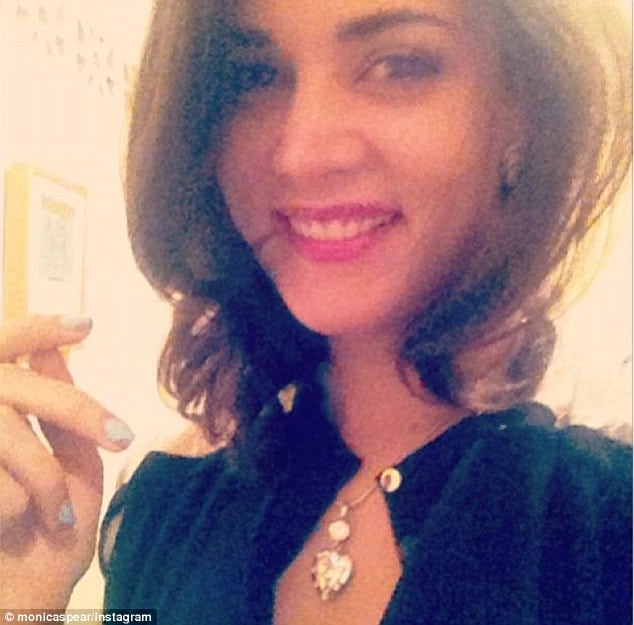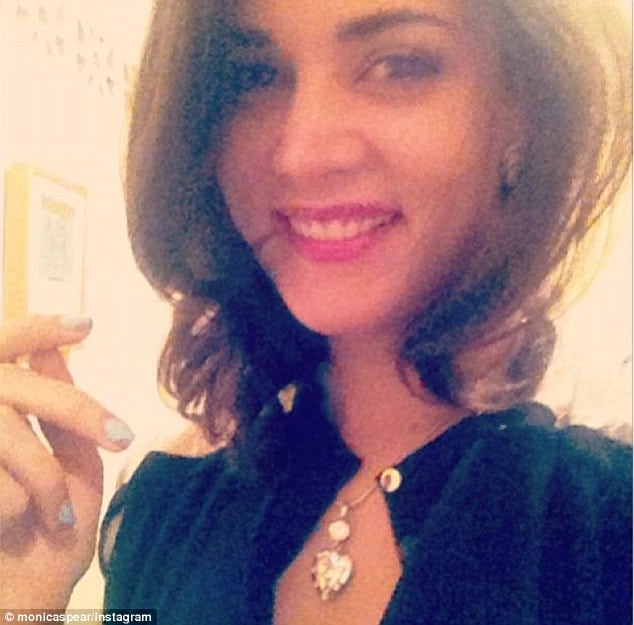 Authorities are trying to make sense of a horrific crime which saw Monica Spear Mootz, a former  2004 Miss Venezuela and her husband, UK national Thomas Berry shot dead at the hands of highway bandits.
Incredulously the pair's 5 year old daughter Maya went on to survive as she witnessed her parents being gunned down.
Local press tells that the incident came to happen 10pm this Monday night after the family's car broke down on the Puerto-Cabello to Valencia highway.
Authorities have since made five arrests in connection with the case including two individuals said to be under 18.
At the time, armed men came up to the car as the couple waited for a repair truck, leading the couple seeking refuge inside their Toyota Corolla. Nevertheless the bandits opened fire through the windows.
The bodies of Thomas Berry and Monica Spear, who had American citizenship, were found in the car with their daughter, who had been shot in the leg.
According to Telemundo, the car was already on the back of a tow truck at the time of the attack. Two tow truck drivers who had arrived to help the couple are said to be under 'intense interrogation' by police.
All the tires on the couple's car had been punctured after it hit 'a sharp object that had been placed on the highway', director of investigative police, Jose Gregorio Sierralta, said.
At least six shots were fired, hitting Thomas Berry in the chest, his ex-wife in several places and their daughter in the leg.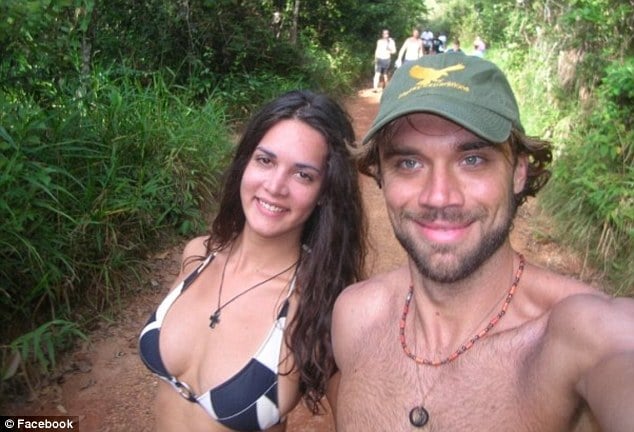 The attack appeared to follow a pattern of recent robberies, where cars are disabled by obstacles left in roads, or drain covers removed. A photo believed to be the couple's car was pictured behind police tape by Gilbert Angustia on Twitter.
Following her pageant win, Monica Spear would go on to become a famous TV actress appearing in a number of telenovelas [South American soap operas].
The University of Central Florida graduate had American citizenship and her parents live in Orlando, Florida.
Pictures of the model enjoying the vacation with her young daughter were posted on Monica Spear's Instagram account in the days leading up to her death.
In a short video posted on the day she was shot dead, the actress blows a kiss to the camera during a horse riding trip.
Another photo shows Monica Spears holding hands with a girl, believed to be her daughter, as they gaze across a lagoon.
Her ex-husband, who described himself as an independent travel consultant in an online profile, lived in the capital Caracas, reports El Universal.
He moved to Florida for a short time after he was shot 15 years ago in a robbery that killed his friend.
Told close friend Luis Dominguez via The Telegraph: 'He had already been shot once by robbers trying to steal his car,'
'His friend died in the incident and although doctors saved his life, they couldn't extract the bullet and he still had it in his stomach.'
Going on to add: ['Mr Berry] moved to the States to get away from things here for a while but missed Venezuela and came back.'
Luis Dominguez, who ran an adventure tour company with the actress's ex-husband, told NBC he last spoke to Mr Berry on Sunday. 'They were having the greatest time. He said, I'll see you soon.'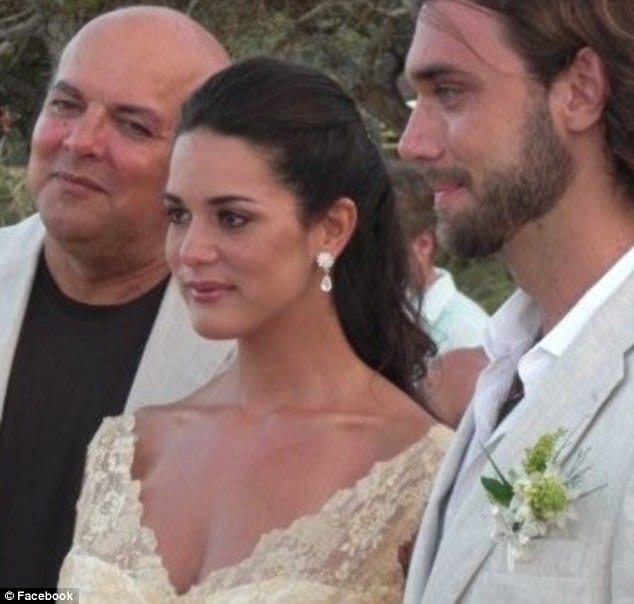 It is understood Thomas Berry and Monica Spear had separated last year, but were still close friends and holidayed together for the sake of their daughter.
Reflected Monica Spear's father, Rafael: 'It is the deepest pain, the deepest pain. It is unbelievable,'
 'She was very charismatic, a very good daughter, a very good mother, and she loved Venezuela.'
He recalled how his daughter had come to him for advice when she wanted to change from her chemical engineering course to study acting instead.
'I told her she had to decide what she wanted to do to be happy for the rest of her life,' he said. 'When my children were young, I wouldn't let them watch telenovelas, and then she began acting in soap operas, and I began watching all of hers.'
A friend of the family, Carlos Drakkar, 38, a Colombian graphic designer who lives in Caracas, went on to tell: 'This is a very difficult moment for all of us to deal with. We are doing all we can to help out friends in this difficult moment. These things happen all too often in this country. Something has to change.'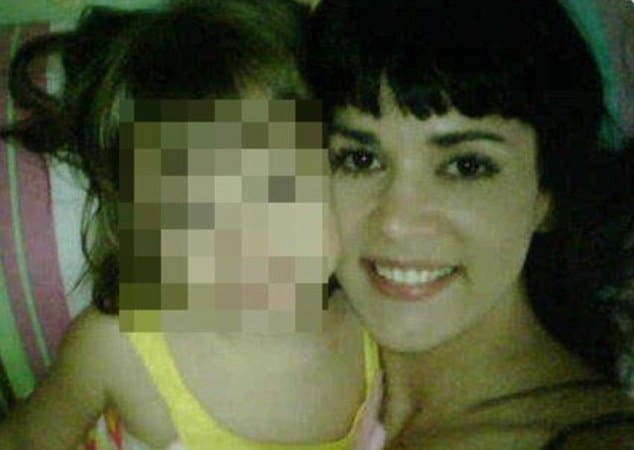 Not coincidentally Thomas Spear's family had asked her to move to the U.S. with them after she was robbed six times, but the model refused.
Her brother, Ricardo Spear Mootz, said: 'She loved her country too much. It was her home.'
The network Miss Spear worked for released a statement describing her as a 'great actress' who had 'extraordinary drive and determination.'
Venezuela's public prosecutor has appointed two separate investigators to the case, while the CICPC, Venezuela's SWAT police force unit, has been deployed to nearby slums for answers.
Commissioner Daniel Alvarez , head of the CICPC's homicide division, promised 'fast results in this awful case.'
Venezuelan President Nicolas Maduro  vowed to respond to the violence gripping his country with 'an iron fist, the BBC reported.
'There will be no tolerance to those who carry out acts like that, killing decent men and women, who have a right to live,' he told.
And then there were these comments on the web that made me wonder as well:
The way the world is today, there are not many countries left where you can guarantee your safety. It is such a shame that these two parents had their lives cut short in this terrible way and their daughter is now an orphan, because of scum like this that have no regard for other people's lives and should be put down once they have been found guilty, regardless of their age.
Sorry, but this sounds like a premeditated and specific "hit" rather than a random act of violence.
This is Venezuela, a Third World country with leftist government… This is not the worst story from there…