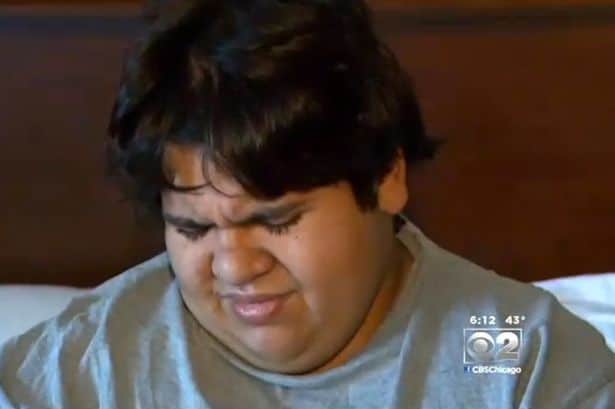 A 22 year old British man was denied travel on a British Airways flight back to the UK recently prompting the man now to seek legal recourse.
The man, Kevin Chenais who weighs in at 226 kilos (498 pounds) had been in the US for a period of 18 months seeking remedy for his deteriorating health as a result of a hormone disorder which requires him attaining round the clock oxygen and full time attention.
At present British Airways has declined to specify why they failed to fly the ill man back especially after having flown him to the US earlier, except to say it did so on the grounds of 'health and safety requirements.'
In a statement, a British Airways spokesperson told:
"We will always try to accommodate someone if it's possible and safe to do so.
"Our customer service team worked diligently to find a solution and have exhausted all options.
"Unfortunately it is not possible to safely accommodate the customer on any of our aircraft and the family has been offered a full refund.
"The British Airways team has been in regular contact with the family, providing guidance and support as well as exploring other options for travel.
"We have also provided hotel accommodation throughout.
"We do not discriminate against customers for any reason. We treat all customers fairly and where possible we do not restrict seating options.
"We would provide the option to purchase an extra seat to anyone who contacts us with concerns about seat width.
"The comfort and safety of all our passengers is of paramount importance."
The man's wife, Christina Chenais went on to tell: "If they could bring him here with that problem in economy, there was a way to take him back by economy but just get him back home for his medical treatments to continue."
The couple says it plans to travel by train from Chicago to New York and board the Queen Mary II to England, all taking time and money they can't afford.
Kevin's parents insist British Airways was informed about Kevin's size and medical needs before they bought their tickets.
Went on to reflect commentators on the web:
Virgin should fly him home, just to embarrass BA, again
And risk having someone die on their airplane? Why should BA be ashamed of deciding not to fly someone in very poor health?
Think of the money the airline saved on fuel having to carry him back…