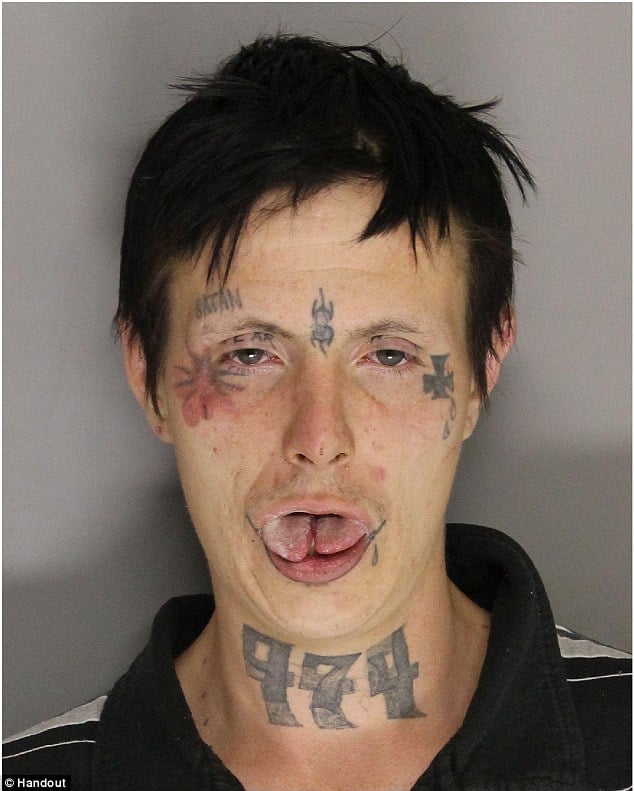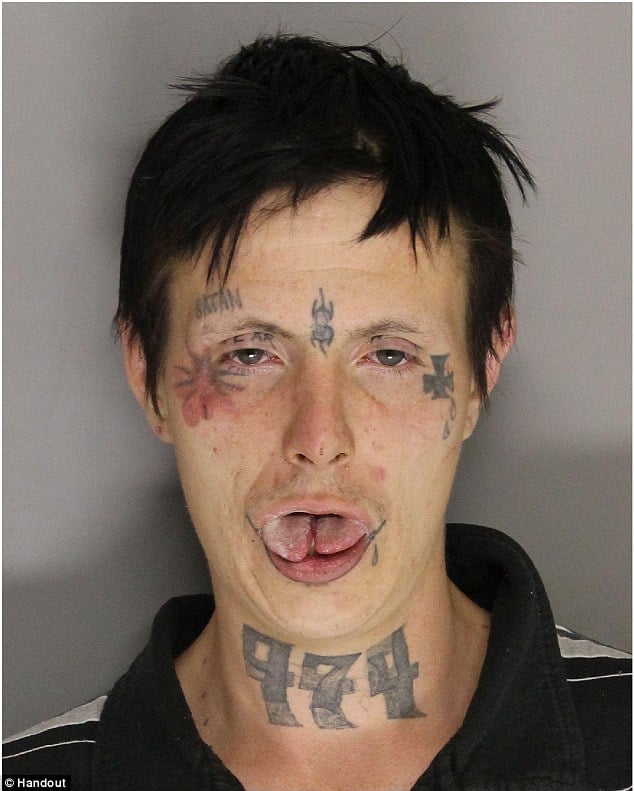 To say that David Adam Pate leaves an indelible impression upon viewing his 'cheery' face is perhaps the understatement of the year. That said the 24 year old man booked the above photo after being arraigned on suspicion of murdering his friend in the woods.
His friend's decomposing body only came to be found a month later by playing children.
In the mugshot, courtesy of South Carolina police, Pate is seen what may or may not be him smiling (sneering?) with a forked knife, which was surgically split.
To boot the man also has at least a dozen tattoos visible, including '974', the sign of the street gang Gangster Disciples – on his neck; 'SATAN' above one eye; as well as a symbol on his forehead.
Told Lancaster County Sheriff Barry Faile: 'Our investigators did a great job putting this case together.  We suspected Pate almost immediately but had to wait on lab results to prove it.
'We are thankful he is in jail where he belongs.'