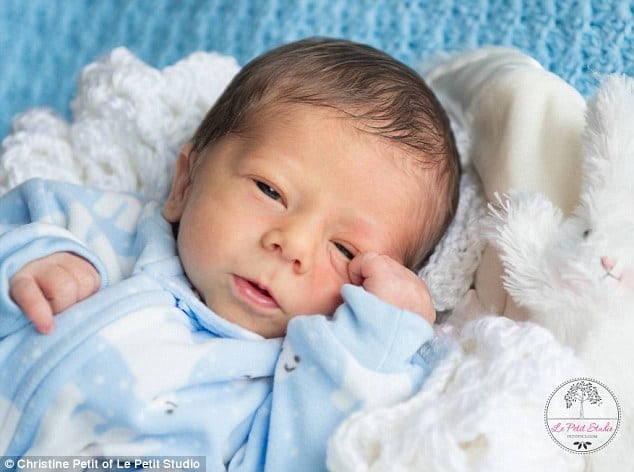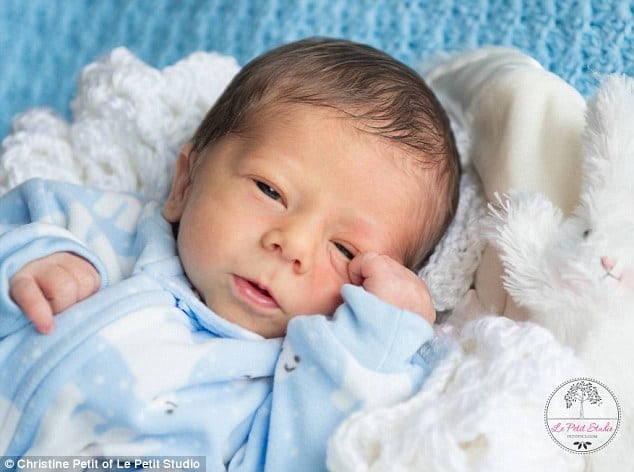 It seems life does indeed go on. Case in point Dr William Petit who is now celebrating the birth of a baby boy with his new wife, Christine. This after the doctor came to lose his previous wife and his two teenage daughters in a horrific crime in 2007 which saw them raped and subsequently murdered.
At the time the sole survivor of the ordeal, Dr William Petit was forced to pick up the pieces and move on. During subsequent court proceedings the doctor told how he had considered suicide after the loss of his family and home which the family's tormentors burned down to the ground.
From there he went on to establish a charity foundation, the Petit Family Foundation in the name of his former wife, Jennifer Hawke-Petit and their two daughters, 17-year-old Hayley and 11-year-old Michaela.
From there Dr William Petit went on to quit practicing medicine, deciding that his sole purpose in life would be to the affirmation of the foundation.
Tells the foundation's mission statement: The Foundation's funds are given to foster the education of young people, especially women in the sciences; to improve the lives of those affected by chronic illnesses; and to support efforts to protect and help those affected by violence.
Yet it was whilst Dr William Petit was championing the foundation that he would come to meet a new love and his new wife, the formerly Christine Paluf at a local country club.
Enamored, the woman went on to volunteer her professional services as a photographer to the entity.
As fate would have it the two formed a tight knit bond, fell in love and eventually married on August 5 of 2012.
Yet it was during their one year anniversary this recent August that family and friends of the couple went on to bestow the couple heartfelt wishes after Dr William Petit and his new wife went on to announce that they were expecting the birth of a child.
Upon remarrying, Hawke-Petit's mother, Marybelle Hawke, Dr William Petit's former mother in law went on to tell that her family welcomed the marriage and encouraged their former son in law to find peace and joy in his life.
Asked about the prospect of starting a new family, Dr William Petit at the time stoically responded 'children are always your jewels.'
Overwhelmed with emotion he went on to add: 'Children are the hope for the future,'
Eventually Christine went on to give birth to a baby boy, William on November 23 at 6.24am – one week earlier than her due date of December 3.
Went on to post Christine on her facebook page with the above photo of their son: 'Happiest and sweetest time ever…our new little son, William. So in love!'
Hundreds of well-wishers posted comments and shared the photo, to which Mrs Petit responded: 'Thank you! Over the moon, he's so chill too. Eats like a champ.'
When the killers went on trial in 2011, Dr William Petit had the good fortune of having Christine support him as she came to attend court proceedings whilst Dr Petit endured agonizing hours of testimony.
The court went on to eventually convict Joshua Komisarjevsky and Steven Hayes, with both men now awaiting execution for killing Hawke-Petit and the couple's daughters.
With justice served the couple were able to find some sort of closure as they went on to then marry and settling into a new home in Farmington River in western Connecticut.
Nevertheless in the years after the murders, the former endocrinologist dreaded the night and all the traumatic memories and irrational fears that would creep into his mind in the dark.
Yet now with the reassuring presence of his new wife, Petit has learned to welcome the hour when he retires to bed every night.
However, he tells he still counts the days, hours and minutes since his daughters died in the 'worst way imaginable.'
They chose to sleep in the smaller bedroom rather than the master bedroom because it faced the water – bringing with it the view and peace they crave.
It is a new home away from the Cheshire home Dr William Petit shared with his wife Jennifer for 18 years, where his daughters Hayley, 17, and Michaela, 11, grew up.
William has not returned there since that fateful Sunday in July 2007.
During the 2007 ordeal the Petit family house burned down beyond any salvation, the building and its foundation had to be razed and carted away. From there residents of the affluent cul-de-sac turned it into a memorial garden – though William never goes there.
Since having gone on to champion the foundation, Dr William Petit has gone on to be touched by the love and support of friends and family and well wishers the world over, taking the time to answer every letter, even if it means tracking the addresses of those who choose to omit them to wish them well for their support.
At least now he and his new wife Christine will have thanks for the love and offering of their new son William to go forward with.
You can donate to the Petit Family Donation here