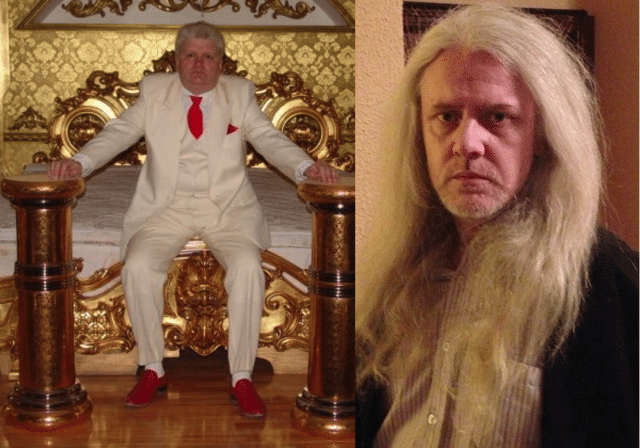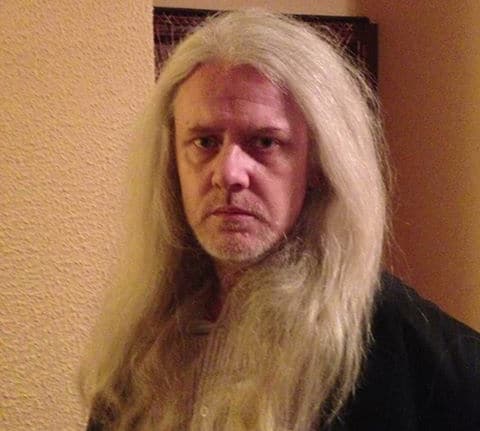 He's been haunting us for years now, the meme otherwise known as the Rich Serbian bachelor who has been living an audacious but mysterious life always out of reach. Until recently that is.
Explains gawker of the garrulous enigmatic larger than life Serbian bachelor: The popular Legend of Rich Serbian Bachelor goes: a 39-year-old Serbian millionaire posted these pictures of himself on a Russian dating site, puffy-looking, posing awkwardly in silk PJs and an all-white suit amidst the absurdly lavish rooms of his mansion. They were accompanied by an ad explaining that he is seeking a virginal woman, aged 16-24, to marry because "my kingdom is getting larger, but no worthy Cinderella yet." Just another hilarious online dating oddity! (Also, creepy!)
Yet thanks to some crafty handy work courtesy of Animal New York, it actually turns out our too good to be true rich Serbian bachelor is anything but that.
Tells animal ny: The photos first began circulating in 2009, when LiveJournal was all the rage in Russia. I found them on Katoga browsing the now-mysteriously retired LiveJournal.ru directory. By then, it was already a repost from a Mambo.ru dating website profile, now deleted.
From there animalny go on to translate the impeccable dossier of a larger than life rich Serbian bachelor who merely seeks someone with with 'good physical attributes and a presence of intellect 'who would prefer you not to reach out to him, the rich Serbian bachelor who is fond of silk tunics, if you happen to be a megalomaniac.  Which is the rich Serbian bachelor's way of letting us know he is only after serious well meaning understated souls like him.
Animalny go on to deduce (how I have no idea, but anyway…) that the profile is most likely a swiped profile, likely that of debt collector Vilhelm Ulfar Vihelmsson (Romanov) Rasputin who just so happens to live in Latvia and coincidentally is the leader of a cult called Ulfarism, which we're told has nothing to do with wolves. Kids are you swooning with lust yet?
Further delving leads us into finding out that the debt collector is actually (and it keeps getting more fantastic as one goes along) the first born of the "surviving" princess Nikolevna Anastasia Romanov, the youngest daughter of Tsar Nicholas II—which gawker rightly go on to note is very unlikely because Anastasia had no children and was executed along with her family at age 17. Oh well.
By now one can only imagine the disarray a prospective lover is feeling as she scurries to meet the rich Serbian bachelor, who it is beginning to dawn on her is not all who he actually portends to be. Yes kids, love is terrible and fool of nasty surprises. I know cause I have been there.
From there gawker go on to wonder if Vilhemsson is really who he claims to be or whatever he may actually to be? A cursory regard of our wet lust factor's Facebook profile, leads to the realization that our lust hero lives a much different life than he did when the bachelor photos were taken, if it is indeed him:
Bixch has lost a lot of weight and has grown out his hair, which he sometimes wears in a yummy ponytail. Bixch has moved back to Iceland and is no longer living in the splendor of the bachelor pictures (maybe he found his bride and downsized?)
And then there's this clincher which had me weeping in sorrow:
His Facebook profile reports that he works at a Reykjavik fast food chain that is roughly the equivalent of Subway. According an Icelandic associate of mine, the location of the "office" he lists on the Ulfarism website is "a grim Soviet apartment block on a hill on the outskirts of Reykjavík."
Yes kids, we all fell in love with a subway worker, if that is indeed him who for a few years promised the illusion of utter splendor, utter devotion and the twisted fable of a bored fastfood worker who one day wished he could be the thing in his imagination that we are all wishing we could be and fall merrily in love with.
Yes kids, love sucks, it's always so full of illusions…