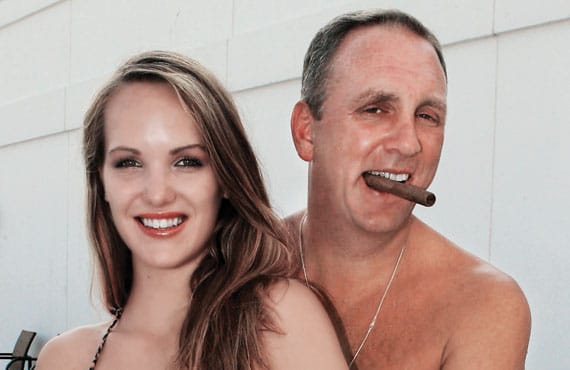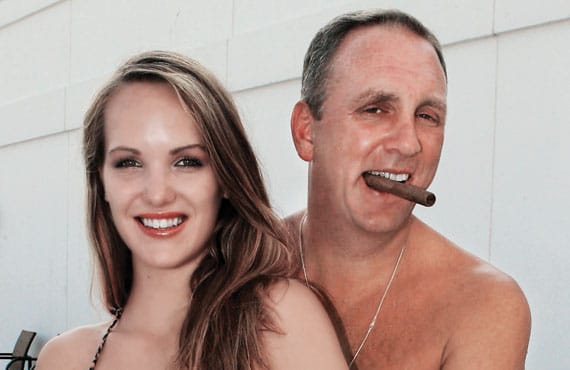 In a telling tale on the twist of luck and fate, NYC doorman Richie Randazzo who went on to have his life suddenly turn around after winning a $5 million scratch lottery is now battling lung cancer.
At the time, back in 2008, Randazzo was a Park Avenue porter, but that all changed after going on to win a $5 million scratch lotto jackpot.
From there the former porter went on to start dating Swedish model Sabina Johansson (naturally) — who the nypost goes on to note was charged with promoting prostitution whilst Randazzo started playing the odds with his new found money in Atlantic City.
That said, shit really took a downtown after Richie Randazzo went on to be diagnosed with lung cancer earlier this year.
Told Randazoo who has recently finished a round of radiation and chemotherapy: "No matter how much money you have, you can't control your health. If you get sick, all the money in the world can't help you."
The post goes on to note that for the for the last five years Richie Randazzo has enjoyed his early retirement living in his boyhood home-turned-bachelor pad. A far cry from the 1980s, when Randazzo was living life as a homeless junkie before finally entering rehab and nailing a $40,000-a-year doorman job.
At the time of his winnings Randazzo became a kind of pseudo celebrity, making regular appearances in the gossip rags with his new fond lavish living. So brazen had the former porter become, he once vowed to keep his $40,000 a year doorman job, but was soon fired when his frequent trips to Atlantic City impacted his job performance.
Since going on to win his winnings, Randazzo has bought a $100,000 Jaguar, a shiny red Cadillac convertible and a Lexus for his parents. He even went on to write a single $10,000 check to one girlfriend in need.
But life hasn't always been smooth sailing for Randazzo who collects $12 000 a month after taxes as a consequence of his lotto win.
Randazzo had to recently contend the loss of a former girlfriend of one and half years who according to Randazzo dumped him following his cancer diagnosis.
Reflects Randazzo: "I'd love to find a good woman to travel with. I need somebody to show me how to work a computer. I need to catch up and get to the 21st century."
He goes on to tell the post he's now looking for a woman with beauty and brains before he turns 50 next March.
"Things are always going to change. When you're on a losing streak, you have to start winning."
Which begs the question how many times can you tempt fate and come up with the golden numbers?
above image found here