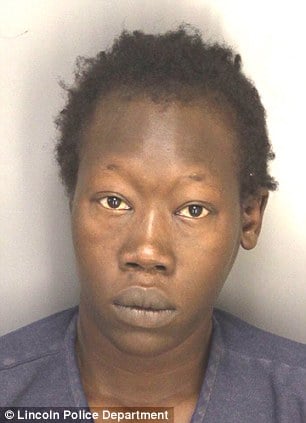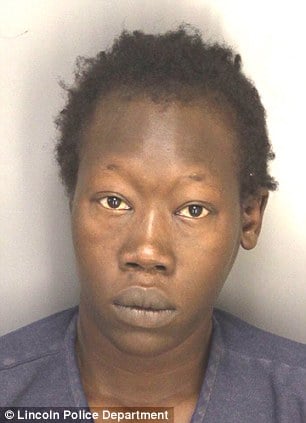 Shit didn't pan out too well at one recent baby shower. Case in point, that of 28 year old Julia Bol who went at it with her stilleto heel after she got involved in an altercation with another female over a man they had both dated.
According to thesmokinggun, Julia Bol and her nemesis Rebecca Boss were going at it circa 3 am along a Nebraska sidewalk after a baby shower when Julia Bol dislodged her stilleto shoe and 'stabbed Boss in the face.'
So powerful was the whack to the face (yes one is obliged to preserve one's honor) Bol's six inch heel 'had to be pulled out of Boss's face.'
From there it is said Bol allegedly pushed Boss to the ground before choking and punching her.
For her troubles, Boss had her ass hauled over to Bryan West Medical Center in Lincoln, Nebraska for neck bruising and a puncture wound before being shortly released.
The ensuing police report went on to claim the 'fun' brawl stemmed from Bol's 'relationship with the father of the victim's [Boss'] child'.
That's yummy stuff kids. Can anyone detect a moral in this story?
Nevertheless KLIN.com went on to report that police officer Katie Flood said the pair were arguing over a man they had both dated, and alcohol may have been a factor.
Pictured in the above mug shot, our collective hero went on to be booked on a felony strangulation charge and a misdemeanor assault count. Bixch is said to have been scheduled to appear in court.
If only you could have as many women fighting over your hunky ass too…