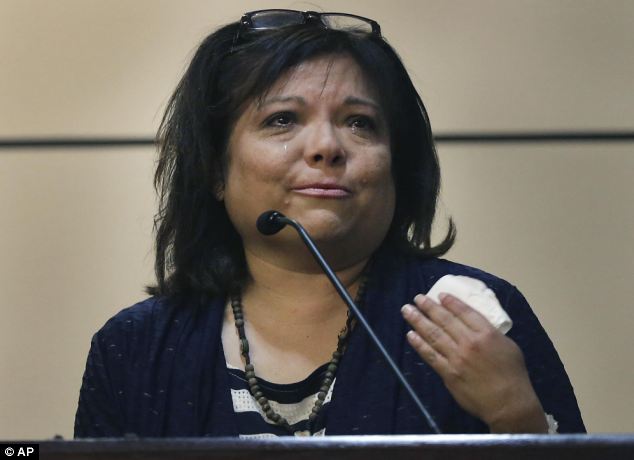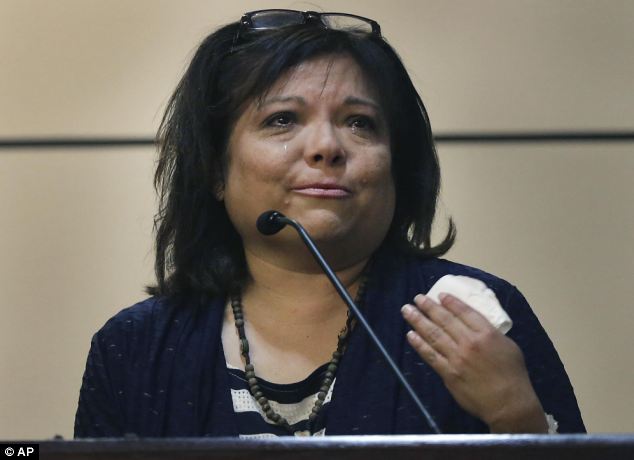 Elementary school teacher, Cynthia Ambrose now faces the prospect of never been allowed to teach again after having been sentenced to a 30 day jail sentence. The sentencing came after it was found that Ambrose had gone on to tell students to beat up a six year old bully.
At the same time, Cynthia Ambrose was ordered to serve a two year probation after having been convicted of official oppression, classified as a misdemeanor.
Prosecutors went on to tell at the elementary school teacher's hearing this recent June that the the 44-year-old former kindergarten teacher at Salinas Elementary School, San Antonia, Texas, told her students in May 2012 to line up and hit the 6-year-old boy so he could know 'how it feels to be bullied.'
Reflected District Judge Sid Harle: 'This is absolutely a parent's worst nightmare.'
'They send their children … and entrust you with them.'
Addressing the court, Patricia Ambrose went on to tell that she was in fact not a nasty person and that she 'hoped and prayed that all parties involved find peace.'
At the time, state prosecutor, Patrick Ballantyne had initially argued for a 90-day jail sentence but settled for 30, because the judge imposed probation on Ambrose.
'This was not really a case about bullying as was portrayed in the media,' Ballantyne said according to My San Antionio.

'This was really a case about child abuse.'

Ambrose's lawyer, Dayna Jones had tried to argue that very few of the students recalled the event and that 'it was a misunderstanding.'
You think kids?
Nevertheless, during the trial the court heard how Aiden Neely, the six old year who was to be subjected to Ambrose's particular brand of class discipline was brought to her after he had been seen to hit a student.

Put in front of the classroom, Patricia Ambrose encouraged her students to hit Neely which only ended when the seventh student hit Neely so hard that he began to cry.
Yes kids it took the seventh student before Ambrose put a stop to the trauma of a six year old boy.

Reflected Salinas Elementary School Principal Jeffrey Large: 'I've never heard of anything like this in my 30 years.' 
Prosecutor Patrick Ballantyne went on to tell that the incident was 'so far outside the bounds of classroom discipline to where it becomes criminal.'

Reflected District Attorney Susan Reed: "We in law enforcement spend every day trying to break the cycle of violence, and teaching that violence is not the appropriate way to deal with problems. Every child present in that classroom is a victim, because each of those impressionable minds was taught by Ms. Ambrose that violence is the way.  Our teachers are better than that."
Interestingly the court did not go on to prohibit Ambrose from being employed or being a volunteer in any position involving children. One though wonders why…