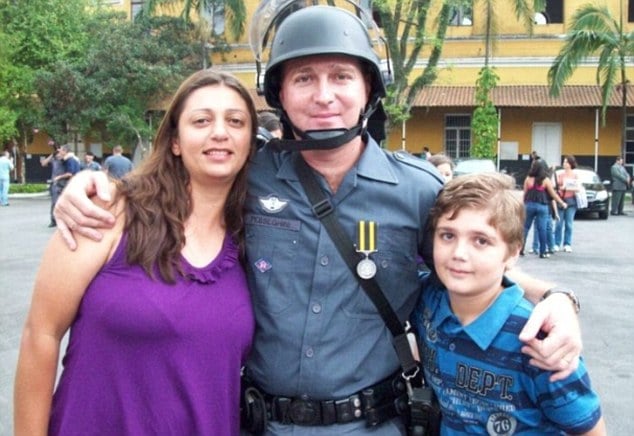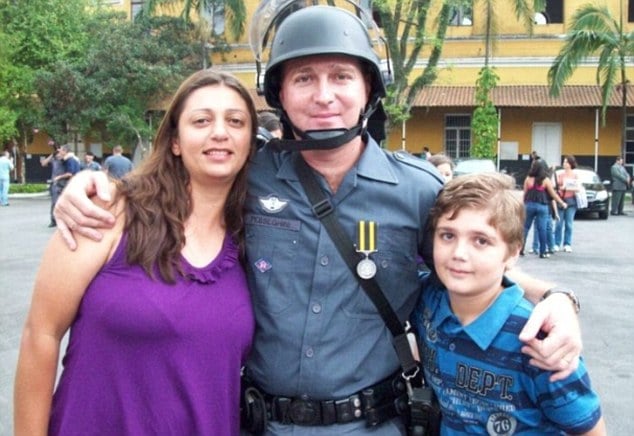 In a murder said to resemble that of the Amityville murders in New York in 1974, one Brazilian boy has gone on to shoot family members before spending the day at school before shooting himself later that day.
The thirteen year old boy, Marcelo Pesseghini is said to have shot and killed his police officer parents, Luiz Pesseghini, 40, Andreia Pesseghini, 30, his grandmother, Benedita de Oliveira Bovo, 65, as well as his great-aunt Bernadete Oliveira da Silva, 55, each in the head with a .40 caliber pistol Monday morning at the family home in Sao Paulo, Brazil before catching a ride into school with a friend.
Local media goes on to report that all family members were killed either in bed or in their bedroom, with the mother murdered whilst on her knees.
The boy would end up being found dead later that day from a gunshot wound to the head, with his father's police issue service revolver found nearby.
A second gun, a .32 caliber revolver, was found inside the backpack the boy had earlier that day taken to school.
Local press has begun to speculate that the murders were inspired by the infamous Amityville killings of 1974 when a man killed his parents, two bothers and two sisters at their home in Amityville, Long Island, New York. All were found dead in their beds.
Facilitating the theory that the murders were inspired by the Amityville murders is the the fact that the boy posted a well known image of the case on his facebook page.
Footage taken from a security camera close to the family property goes on to show the boy casually walking to school.
Told Itagiba Franco, of the Sao Paulo Civilian Police's homicide department: 'Everything seems to indicate that Marcelo (Pesseghini) killed his parents and relatives.'
Franco went on to say that an unidentified friend had disclosed that the boy had told them that he wanted to kill his parents and become a hit man.
'He always told me he wanted to become a hired killer. He had a plan to kill his parents during the night, so that no one would notice and escape in the parents' car and live in an abandoned place.'
Speculation that the murders may have been the act of revenge by a criminal group against the boy's police parents has been ruled out by Sao Paulo police commander Benedito Roberto Meira, who went on to note that there were no signs anyone had attempted to break into the house.
That said no possible agenda has been wrought to necessarily explain why the boy may have acted the way he has with some wondering if it is a matter of the police trying to protect members of their own in the face of the horrific murders.