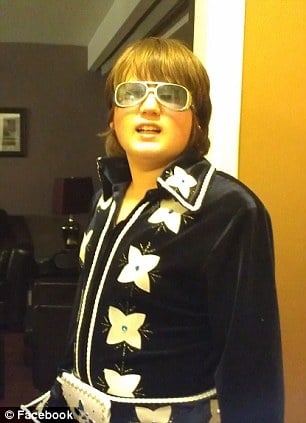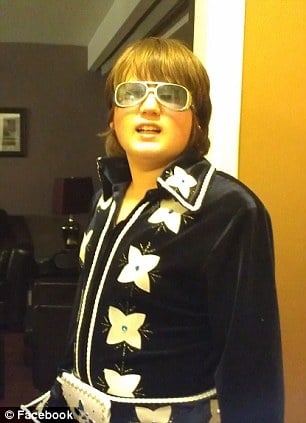 A Canadian family has been left distraught after receiving an anonymous letter telling them that they should euthanize their severely autistic son, Max Begley.
The letter which arrived this past Friday from an anonymous neighbor goes on to complain about the noise tht Max Begley makes as being 'DREADFUL!' and that it 'scares the hell out of my normal children!'
Signed off 'one pissed off mother' the sender goes on to tell that the noises the teenager son makes are not appropriate for the neighborhood.
'Crying babies, music and even barking dogs are normal sounds in a residential neighborhood! He is not!'
Continues the fan letter:
'Who the hell is going to care for him? No employer will ever hire him, no normal girl is going to marry/love him and you are not going to live forever!'
Then the ultimate solution is recommended:
'Personally, they should take whatever non retarded body parts he possesses and donate it to science. What the hell else good is he to anyone!'
'Do the right thing and move or euthanize him! Either way, we are ALL better off.'
The boy's mother Karla Begley, has also gone on to tell her secondary progressive multiple sclerosis keeps her from walking and running with her son.
Since the letter's origination, neighbors of Max's grandmother, Brenda Millson with whom the boy stays with during the mornings have come out in a public display of support of Max in an attempt to out the letter's author.
Told Max's grandmother: "I was shaking when I was reading it. "It's awful words. You don't know why somebody would ever do such a thing."
Max's father has since gone on to express fear that the letter might lead to violence against his son. 

'A person that's that crazy or demented who would fabricate something like that…it leads me to believe that they're very dangerous,' Jim Begley said, 'and right now I'm scared for my son's safety.'

If the writer is identified, Max's family plans to press charges. Because one should never be caught being afflicted lest it affect the inner consciousness of a dishevelled mother in disbelief that the universe is not as perfect as they planned…