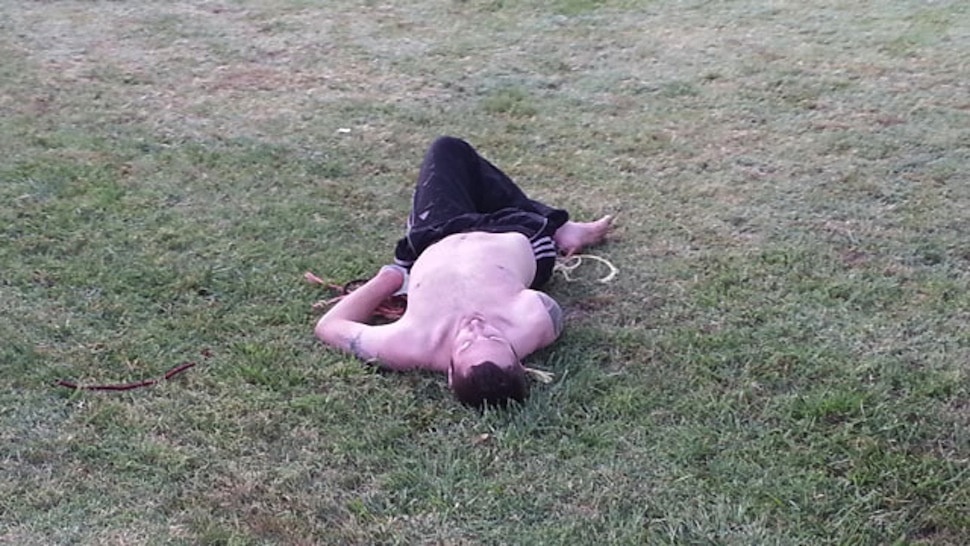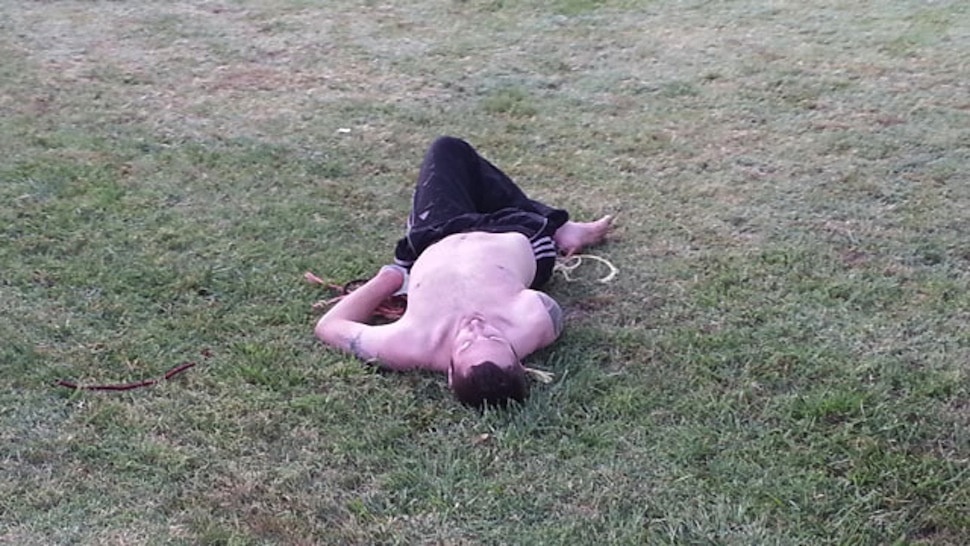 Making news is the interesting visage of Robert Cole who had the unceremonious pleasure of having his ass hogtied after he was caught attempting to burgle the home of Denay Houston and her husband this past Wednesday morning.
According to the Houstons, Robert Cole first came to their attention when his ass was heard making a large crashing sound. When they went to investigate the sound they came across a folding chair from outside lying in a plate of broken glass in their unborn daughter's bedroom.
That's when they heard another noise this time coming from the garage and Dena Houston's husband set about to investigate that shit, leaving his very pregnant wife to mind the fort.
It wasn't long that Dena's husband came across Cole, rushed him, hogtied him and left him on the front lawn. He then called the police and, not wanting to be late, left for work.
Told Dena: "That's just the type of person he is, you know? That's just the type of person he is. Business is business. 'I got to take care of business, he's safe, the police are coming, I got to go.'"
Went on to say Denay: 'He's like a superhero.'
Houston said her husband has never done rodeo but he works with horses and knows how to tie ropes.
'I was like, 'That's my man!' I was really proud of him.'
Police arrived not long after Houston's husband left. Cole was arrested and faces one charge of first degree burglary.
Cole was arrested on first-degree robbery charges. It's the latest in a string of arrests, mostly on driving-related charges.
Hiss ass is being held in Tulsa County jail on $32,079 bail.
News9.com – Oklahoma City, OK – News, Weather, Video and Sports |