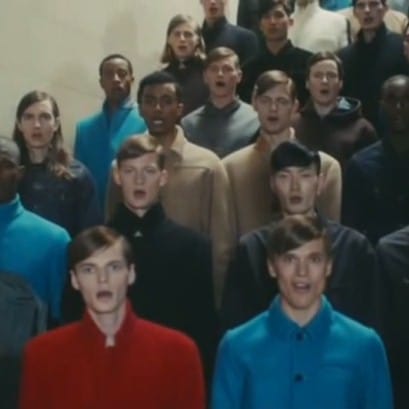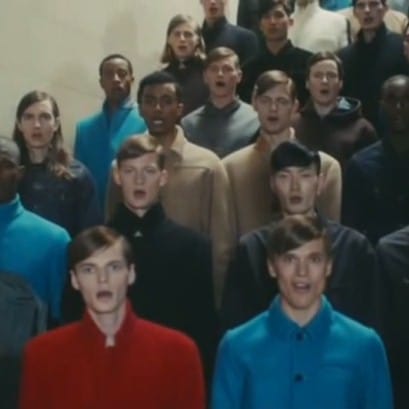 Here's a new video I haven't been able to stop watching over and over and I'm betting you'll all be gushing from the gills too as all them shiny cheekbones make you uber dizzy.
From a video that first appeared during Monday night's CFDA awards comes this remake of Daft Punk's hit song 'Get Lucky,' as performed with Nile Rogers and Pharell Williams.
The shiny boys (all 70 of them) come equipped with quivering lips and acqualine features as they go about the dizzy task of singing for us in a repertoire of CFDA nominated menswear designers including Michael Bastian, Duckie Brown and CFDA winner Thom Browne.
Because male models always look good no matter anyone says…