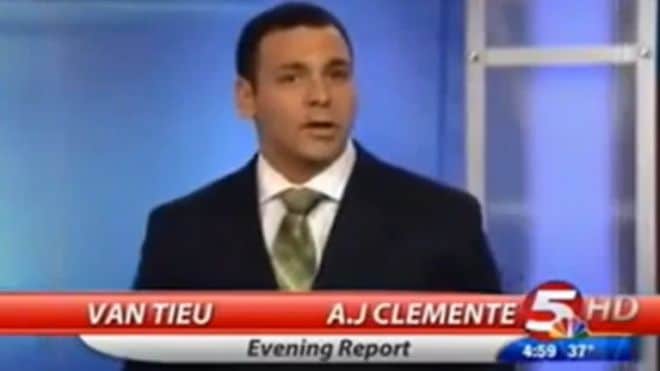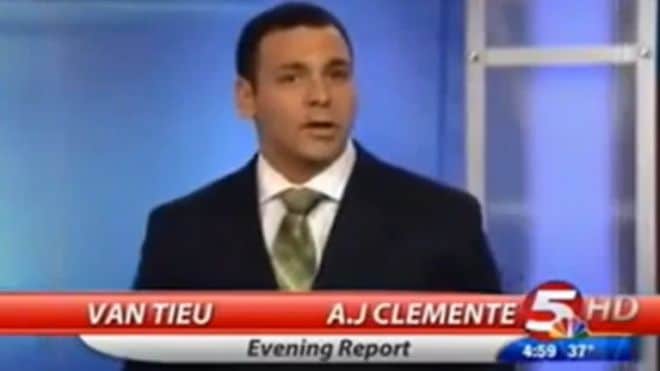 It seems life is quite savage after all, especially in the case of one former news anchor man A.J Clemente who now finds himself  leading the aspirational lifestyle of a bartender after an incident which recently saw his ass fired on his first night on the job. At the time our hero was trying to get his pretty lips to say a London Marathon winner's name but instead the best he could muster was a loud 'fxck' on tv which soon saw the welcome to our home matt over at KFYR-TV been withdrawn less than 24 hours later.
Now working for a scant $2.23 an hour plus tips at Delaware's Dewey's Beach The Table and Taproom, the venue might soon become a permanent home for A.J Clemente's bitter tears of self regret.
Told the 24 year old preferred hawt bixch to gossip site rumorfix:
"This is what I'm doing for now — I definitely need to make money for bills,"
Our hero goes on to mention that he will be working behind the bar through the summer before sending out his resume for any TV news openings.
Naturally one assumes A.J will have a lot of chances perfecting the manner of his speech to coming and going clientele. Some who may even in moments of redress may end up using the occasional F word themselves.
Then again if all else fails A.J why not become a celebrity blogger, it's surely as lucrative as a $2.23 an hour bartender…and then some.