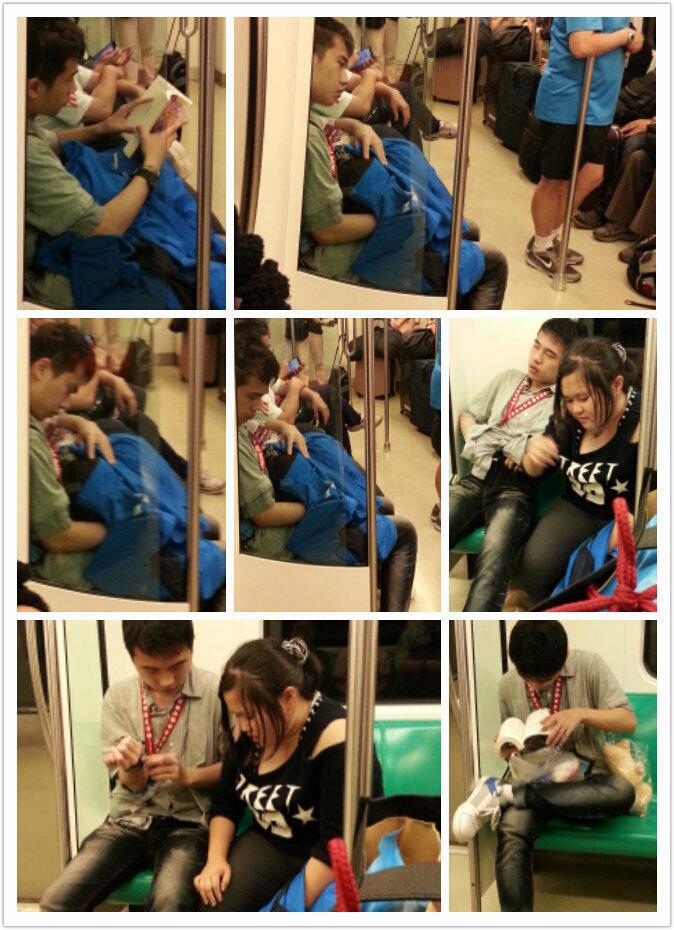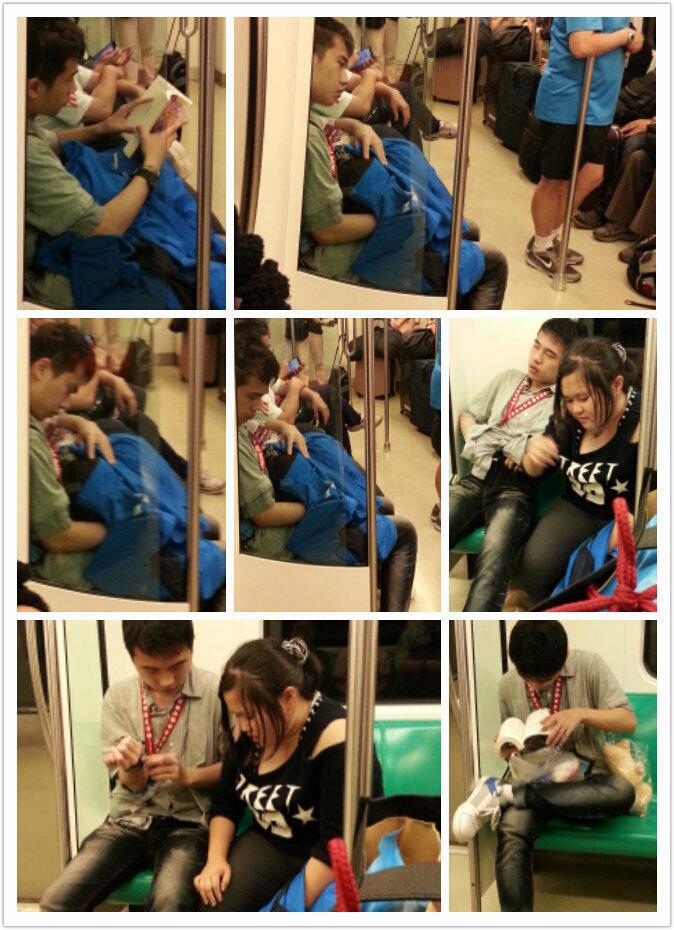 ta y Did you manage to make eye contact with the Taipei subway rider receiving head whilst you were making your way back from work?
Out of Tapei comes the indelible tale of one man and his girlfriend who recently took it upon themselves to live out your fantasy….
But as you are about to see even the ingenuity of a well read book and a flimsy coat can only go so far in masking the incredulity of your modesty and the activities that some of you like to partake in amongst crowded quarters.
Isn't it time you also lived out your fantasy? The Tapei Metro is waiting for you too…
via Reddit, 
image via LiveLeak