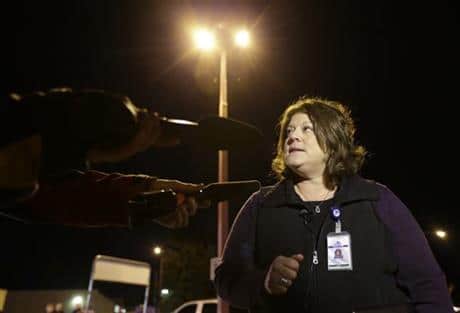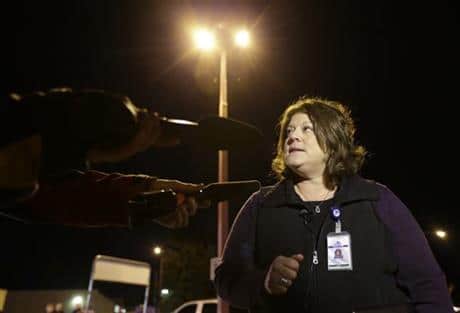 A shooting at a Seattle apartment complex has left five dead, including a suspect who was shot dead by arriving police Sunday night.
When cops arrived at the scene just 20 miles south of Seattle after a number of emergency 911 calls were made by concerned neighbors they came across a scene of pandemonium.
Told Federal Way police spokeswoman Cathy Schrock: "When officers arrived there were still shots being fired."
At the time reports indicate that cops found two injured men on the ground in a parking lot with one of them reaching for a gun as cops moved to assist the two.
The nydailynews goes on to tell that at that point cops opened fire with the suspect dying immediately, yet it still has yet to be disclosed whether the suspect died from the cop's fire or from previous injuries.
The other man on the ground and a third man in the parking lot were found dead.
In a search of the complex (Pinewood Village apartment complex), police found a fourth man dead in one apartment and a slain woman in another unit. Schrock said police were trying to determine if the woman was accidentally hit by gunfire.
Shrock went on to say that a total of eight cops fired their weapons and have since been put on administrative leave (as per standard policy) whilst an investigation continues.
It was not immediately apparent what triggered the shooting. No further suspects were being sought, and no one was arrested or in custody. The names of the five dead have not yet been released.
"We're gonna continue to go door to door in hopes that we can find some additional witnesses, and hopefully we won't be finding any more victims." Schrock said. "We still don't have any idea what started this disturbance tonight."
Cops have gone on to say they said they don't think another shooter was on the loose or that there was an immediate threat to the public. Until of course another shooting takes place….
And then there was this comment on the web that brought a rueful smile to my face:
Guns don't kill people; apartment complexes kill people.
Above image found here.