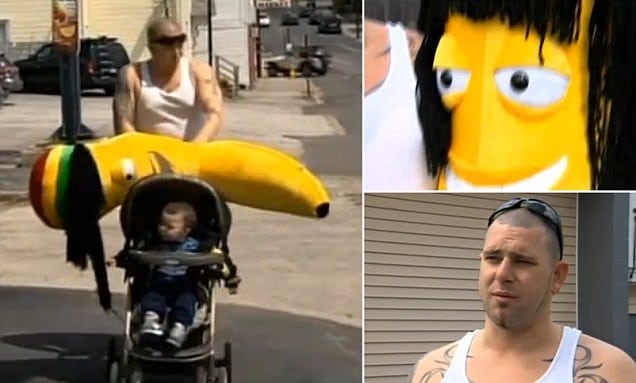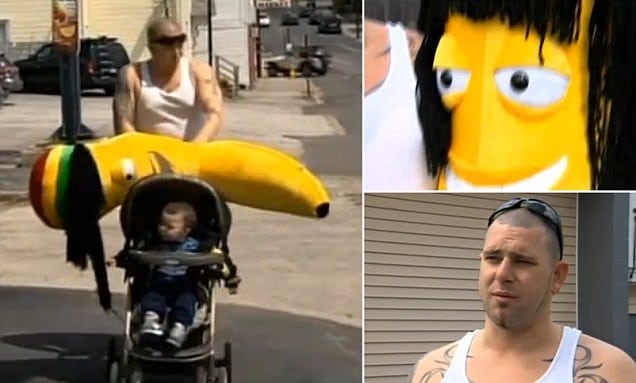 Henry Gribbohm isn't feeling too good these days but that probably has a lot to do with a gambling decision he took that saw him give away his entire life savings of $2600 on a game called 'Tub of Fun.' Yes the irony is too much.
According to Henry Gribbohm he has come to believe that the game which he participated in during a touring carnival was all rigged and has since involved Manchester Police Department in New Hampshire. For his troubles, Henry Gribbohm can at least say he came away with the grand consolation prize of a giant dread locked banana. Once again the irony is achingly unbearable, but that may have more to do with Mr Gribbohm than being simply taken for a ride.
At the time, Henry Gribbohm went on to tell how he he was hoping to win an Xbox Kinect on the game, which requires contestants to toss balls into a tub.
He says the game was simple when he practiced, but when he started playing for the prize something changed no shit and the balls kept popping out of the tubs.
Went on to tell the bamboozled father who had been hoping to win a few presents for the children to local media outlet WBZ-TV:
'It's not possible that it wasn't rigged,'
The Epsom-based father told WBZ-TV he kept trying to win back his money by going double or nothing on the same game but instead he lost $300 in just a few minutes.
Then he went home to get $2,300 more – the rest of the money to his name – and soon lost all of that as well.
'You just get caught up in the whole "I've got to win my money back.'
He says he went back the following day and complained and the game operator game him $600 but he then filed a report with the local police.
Relents the hapless father: 'For once in my life I became that sucker.'
What do you think kids? Is Henry Gribbohm a sucker?'