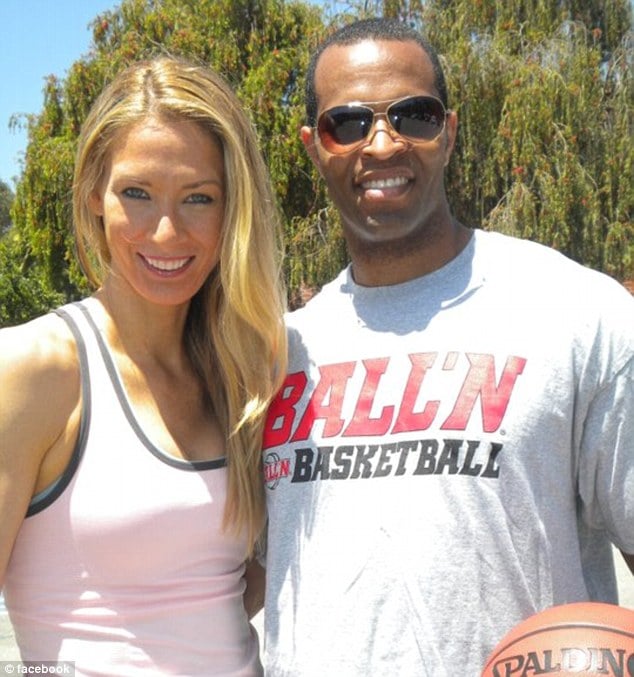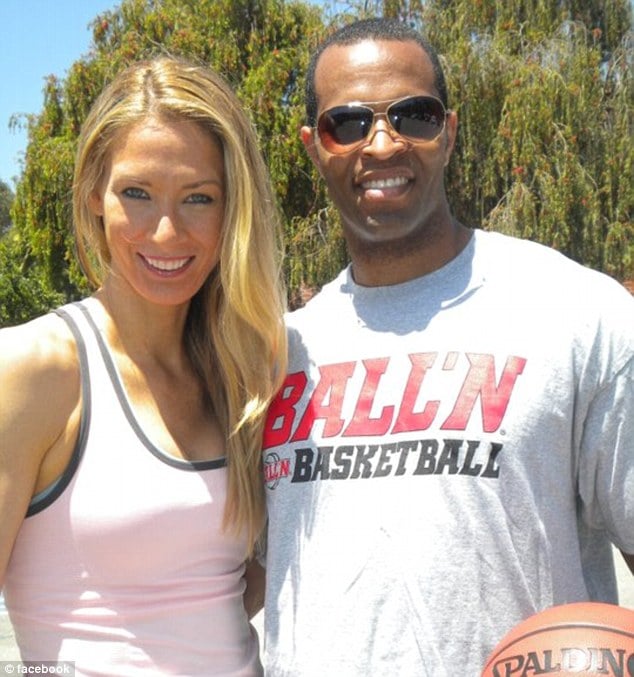 Making headlines is the shock reaction of Carolyn Moos, the ex fiance of NBA's Jason Collins who yesterday publicly disclosed that he is gay. According to Carolyn Moos she had no idea that Jason Collins was ever gay.
The reaction comes in light of Jason Collins' announcement yesterday that he is indeed gay and felt he could no longer hide that fact. A fact that Carolyn Moos was unaware of and left her heart broken in 2009 when he called off their engagement. The two are said to have been together for eight years.
According to Moos who Collins first revealed the news of his preferred sexuality before going to the media over the weekend, Collins went on to tell her that his sexuality was the real reason why he had suddenly called off their engagement at the time.
Told the 34 year old 6'5" WNBA player to tmz:  'It's very emotional for me as a woman to have invested eight years in my dream to have a husband, soul mate, and best friend in him. So this is all hard to understand.
'I care about [Jason] tremendously and only want the best for him. I want Jason to be happy for a lifetime and stay true to who he really is, inside and out.'
Besides being a former WNBA player, Carolyn Moos is a Stanford graduate who these days runs FITT4Life which promotes nutrition personal training, yoga and overall wellness. She is also a certified personal trainer and is a clothes ambassador for Method Boutique.
Confessed Jason Collins yesterday: 'I always knew I was gay, its like you know that the sky is blue but you keep telling yourself it is red.
'I fought it for a long time but when you finally get to the point of acceptance there is nothing more beautiful. It feels incredible.'
Asked by George Stephanopoulos on ABC what message he wants to give young, gay players, he said: 'It doesn't matter that you're gay. The key thing is that it's about basketball.
'It's about working hard. It's about sacrificing for your team, it's all about dedication and that's what you should focus on.'
The UK's dailymail goes on to tell how praise poured in from all over the country yesterday after the 34-year-old opened up in an essay for Sports Illustrated – with Collins even getting a phone call from President Obama, who was 'incredibly supportive'.
'I just try to live an honest, genuine life and next thing you know you have the president calling you,' he said. 'He was incredibly supportive and was proud of me and said that this not only affected my life but others going forward.'
Nevertheless despite Jason Collins' surprise disclosure, Carolyn Moos went on to tell tmz that she suspected that Jason Collins might be gay at the time when he called off their engagement and that at the time he had gone on to give her 'a bunch of BS reasons for calling it quits … and she could never understand what went wrong, until now.'
For his part Jason Collins has gone on to offer the following: 'I think the country is ready to support an openly gay basketball player. I'm trying to rewrite the gay stereotype and let everyone know that you can't put people in a box.'
And then there were these reflections on the web that caused me to wonder as well:
OMFG!……… Well now she knows he was cheating on her with another Homo man! Once, again "the media" is trying to force homosexuality on straight American people. I am tired of these Homo's in their despicable and disgusting acts maybe some psychological evaluation therapy would help?
You see!!!!!!! Yes he had a fiance who was a woman! He was down low! If you know you like men while you are a dude why waste someone's else time for all those years while they could be with someone else????? That's what pisses me off!!!
Gays want equality but then expect all this praise and media approval once coming out.