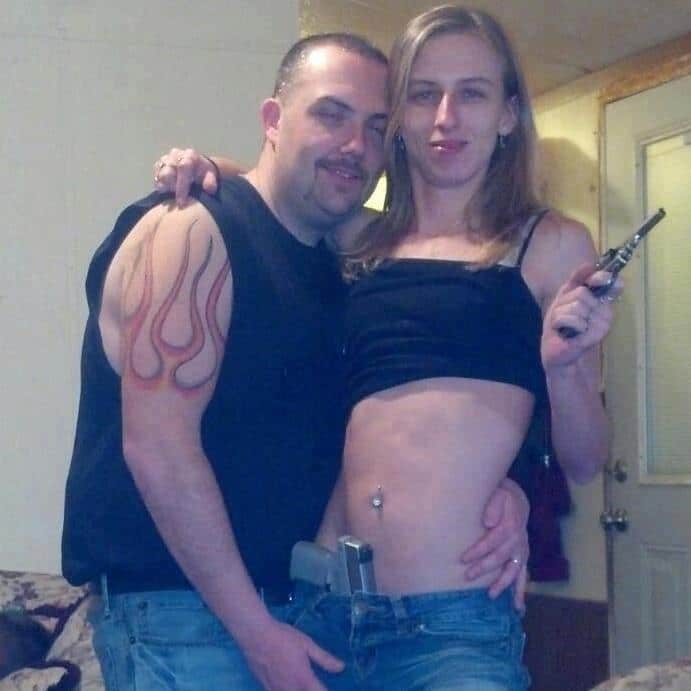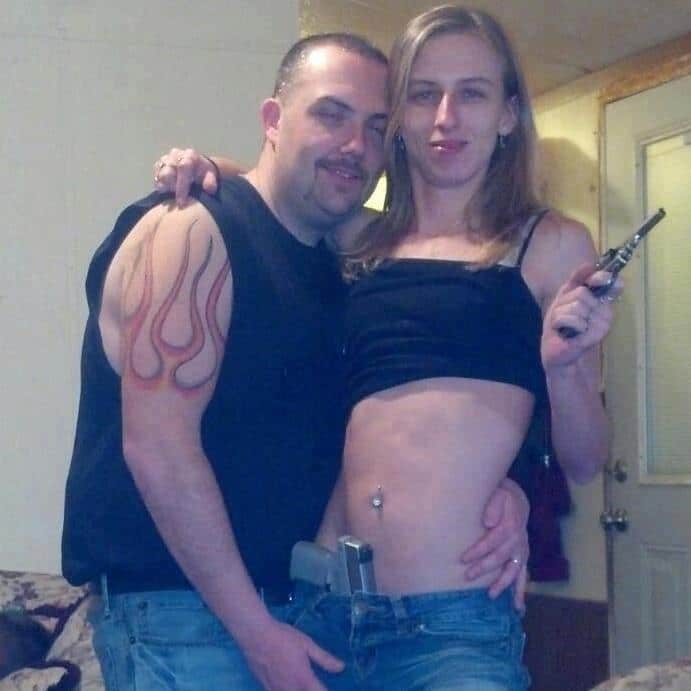 Because guns can be very dangerous toys depending on the metaphor you are aiming for…
Somerset, Pennsylvania. Police Chief Tom Keller has found himself in some degree of disarray after a photo of him and a woman brandishing handguns surfaced on the net.
At present Confluence Police Chief Tom Keller has been put on unpaid administrative leave pending an investigation. This according to local Mayor Allen Gyorko.
The photo in question involves a garrulous (to put it mildly) Tom Keller amicably putting his arm around a woman who has a handgun tucked into her pants (to put it mildly) whilst also holding a second gun. On closer inspection one can also notice Tom Keller's arm coolly resting just below the woman's crotch which may or may not suggest a triggering metaphor. Also on closer inspection one can also see Tom's wedding band which causes one to wonder if the individual in the photo with him is his wife, which at present has not been declared to be the case with the obvious insinuation this was never about a husband and wife outing but perhaps something a bit more risque…
Yet according to Keller he had no part in posting the photo which ended up on his Facebook page and has since filed a complaint with state police asserting that his account was hacked.
According to Tom Keller, he believes the hacker 'is just trying to embarrass him.'
Mayor Gyorko went on to tell Keller had been part of the Confluence police department for 12 years, and was promoted to chief six years ago.
A borough council meeting will take place to determine Keller's future.