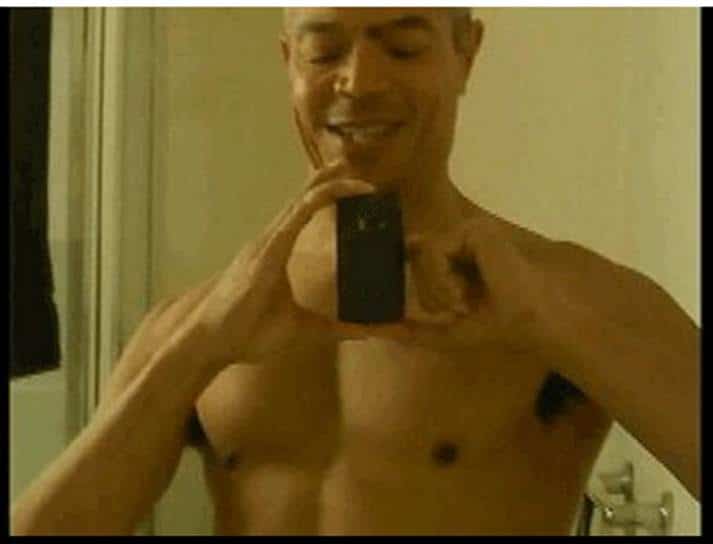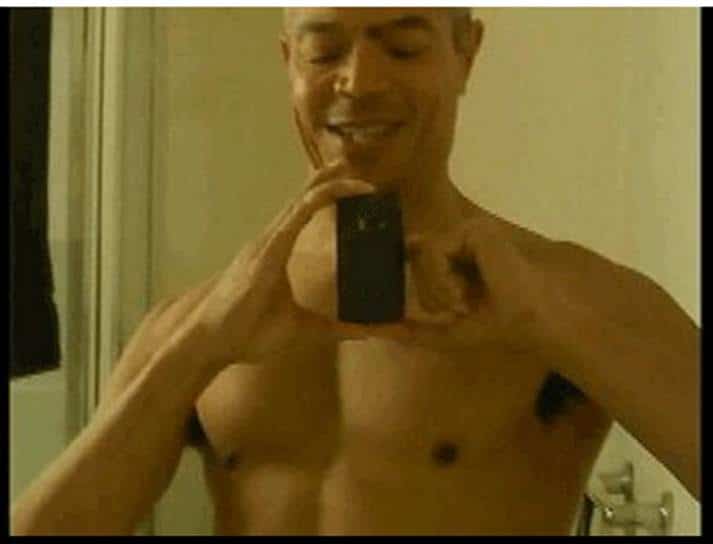 It seems as if Detroit's Judge Wade McCree has found himself in a spot of bother after an affair he was having with one woman whose case he was presiding came to the fore.
Explains the UK's dailymail:
Michigan Judge Wade McCree who is married, allegedly had an affair with Geniene La'Shay Mott after she brought her ex-boyfriend into his court for failing to pay child support.
She claims McCree got her pregnant and the lovers even allegedly exchanged text messages discussing potential punishments for her former boyfriend, Robert King, who served jail time following the case.
According to local outlets, McCree has also found himself in the past getting in trouble after texting topless pictures of his hawt ass to a married bailiff.
Since being suspended last December, McCree has now written a response to a Judicial Tenure Commission (JTC) complaint against him.
In his note the judge goes on to admit that he made an 'unfortunate decision to engage in a sexual relationship with Ms. Mott' as well as going on to admit that on a few occasions, their affair 'took place in his chambers.'
Nonetheless the Detroit judge maintains that he did not allow his affair with Mott to 'influence his judicial conduct or judgment' and says it did not impact any of his decisions regarding the case.
Acknowledges the judge in one message to Mott:
'My judicial tenure commission has me nervous, as you might expect,' it read. 'I have to be real careful until this matter is put to rest.
'You are the complaining witness on a case that is before me. Naturally if it got out that we were seeing each other before your BD's [baby daddy]'s case closed everybody could be in deep s***.
'Why you want to spend time with a man like me remains a mystery but if you'll have me… then as Bill Withers said, 'use me up!' SMOOCHES.'
Other back and forth texts sent between McCree and Mott also raise questions as to why the judge failed to recuse himself from the case.
Tells one text that the judge sent, but not whilst on the bench, according to the judge (does it matter from where?) :
"C'mon, U'r talking about the 'docket from hell,' filled w/tatted up, overweight, half-ass English speaking, gap tooth skank hoes … and then you walk in.'
Explaining the context of the text the judge offered this:
"The text message was sent in an effort to flatter Ms. Mott and was not intended to demean any person who had appeared in his courtroom."
Flatter Ms Mott? Kids do you think the judge happens to send other individuals whose case he is presiding over flattering 'feel better about life' texts as well?
Tells freep: McCree's attorney, Brian Einhorn, has said McCree should have recused himself from a hearing in King's case last August because it occurred during the time that he had a relationship with Mott. The sexual relationship began in June, according to the response released Thursday.
"Judge McCree admits that his failure to recuse himself from participating in the King case after he began his relationship with Ms. Mott constituted misconduct in the office," the response said.
Interestingly accusations portending to the affair came just three months after McCree was forced to apologize – and barely hold onto his job – after sending nude photographs of himself to a female colleague.
Coming forward with the latest claims, La'Shay mistress told FOX: 'I met him as a litigant, a complaining witness in his courtroom, and he stayed around after the case was over and that's when… our relationship picked up.
'It went from being a summer fling and just something to do… to falling in love, promises of marriage, me getting pregnant, us buying a house together, name it.'
After McCree's wife found out about the baby, the couple separated but Mott said she will keep the child, despite McCree offering her 'anything she wanted' to have an abortion, she said.
At present it is not understood if Judge McCree will be allowed to return to practicing as a judge anytime soon. At present he stands accused of 21 counts of judicial misconduct.
Reflected one commentator on the web: 'Go back to judging? This guy should be barred permanently. Who can trust a guy like this to judge over a case when he doesn't even know how to properly judge his own actions??'
above image found here