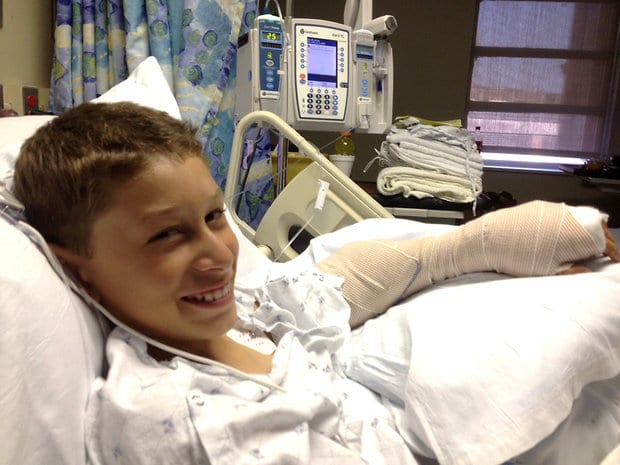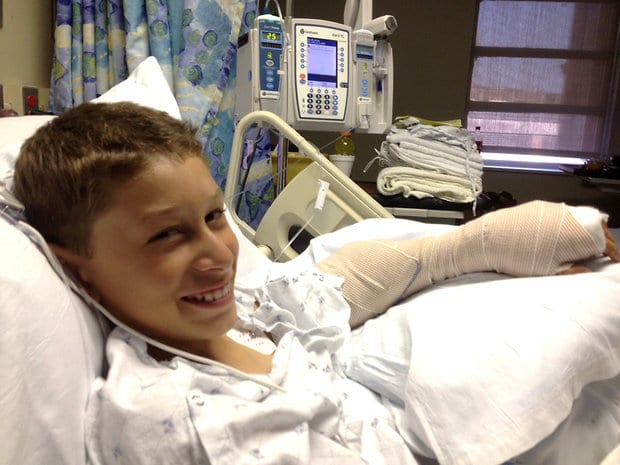 An eleven year old boy had his pinkie finger bitten off after attempting to pet the family dog.
According to Manatee County Sheriff's Office, the boy, Fernando Brignoni reached to pet the dog, who was in its cage, through the slots in the cage door.  Instead the dog, a Malamute-wolf mix gripped onto the boy's hand and wouldn't let go.
Noticing what was happening, the boy's father then turned around and shot the dog multiple times before proceeding to slice open the dog's stomach in an effort to retrieve his son's finger.
Told Luis Brignoni according to the Bradenton Herald:
"I said, 'I've got to go find the finger. I got my gun and I popped him. "You don't know what you will do for your child. You don't know where you get the strength from."
Unfortunately for the boy, doctors were unable to re attach the digit after he was rushed by helicopter to All Children's Hospital in St. Petersburg, Florida. It is also believed the boy may have also suffered a broken forearm as a consequence of the dog's bite.
The incident happened around 6 p.m. on Friday evening in Bradenton, Florida. The boy is scheduled to be released from Tampa General Hospital, where he was later taken Monday morning.
Of course one is loathe to wonder why one should choose to keep a wild animal in a cage, hardly the most natural fit. Or for that matter any animal. Is it really  any wonder the animal went off…?