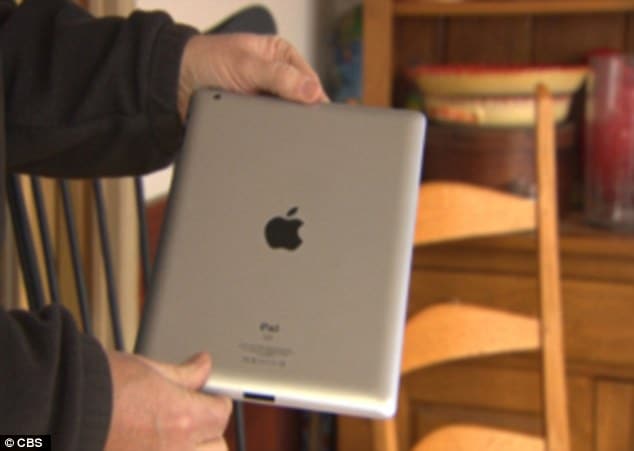 Have you managed to also buy a plastic iPad at Walmart too?
A Massachusetts woman Suzanne Nassie is unsettled about a recent Walmart purchase which saw her spend $499 on what she thought to be an iPad but only to discover later that it was just a piece of plastic painted to look like a real tablet.
Despite the shock, Nessie reckons she knew something was amiss on account of how light the package felt at the time of purchase.
'This isn't even a real device,' she said upon discovering the trick. 'Somebody put a phony device in that box.' 
There was no cord, and no way to turn the device on.
What looked like a speaker on the back was painted dots and the port for charging was just a plastic lined hole with no metal prongs.
Walmart for their part initially refused to grant Nessie a refund instead insisting that Nessie speak to Apple, this despite her having had only made her purchase 20 minutes before she came back to return it. Eventually though the store eventually relented following a phone call from WBZ-TV
Told a Walmart spokesperson:
'It's frustrating that someone would try to take advantage of others for their own gain. We have apologized to our customer and offered her a full refund.
'We're still working to understand how this could have happened and are actively reviewing our transactional records and surveillance video to determine how this product ended up on our shelves. If a customer is purchasing an iPad at this store, they are welcome to open the product to confirm the right product is in the box after making the purchase.'
The UK's dailymail interestingly go on to note that customers have reported buying fake devices at stores in New Jersey, Florida, and Texas. Can anyone guess why?