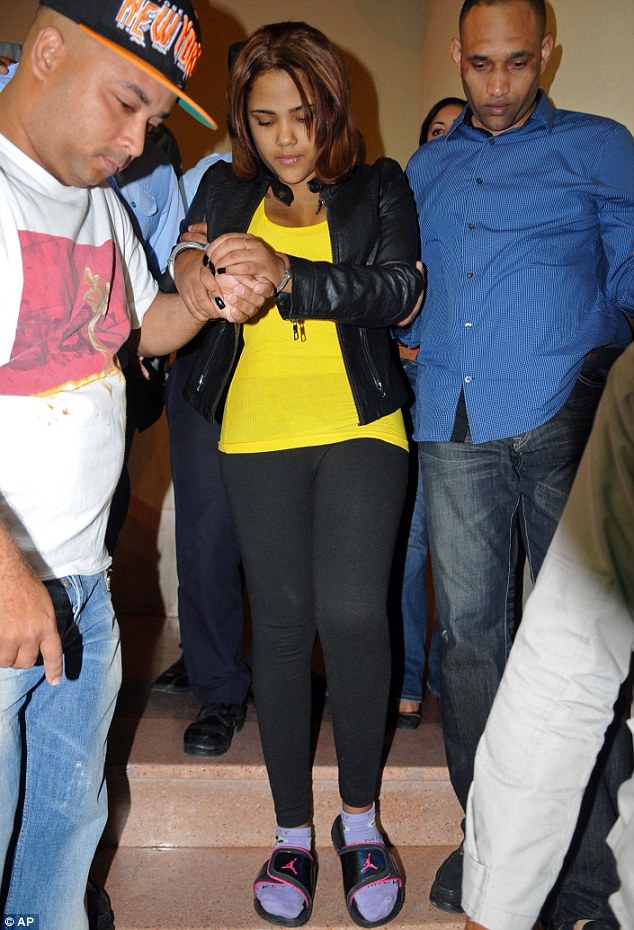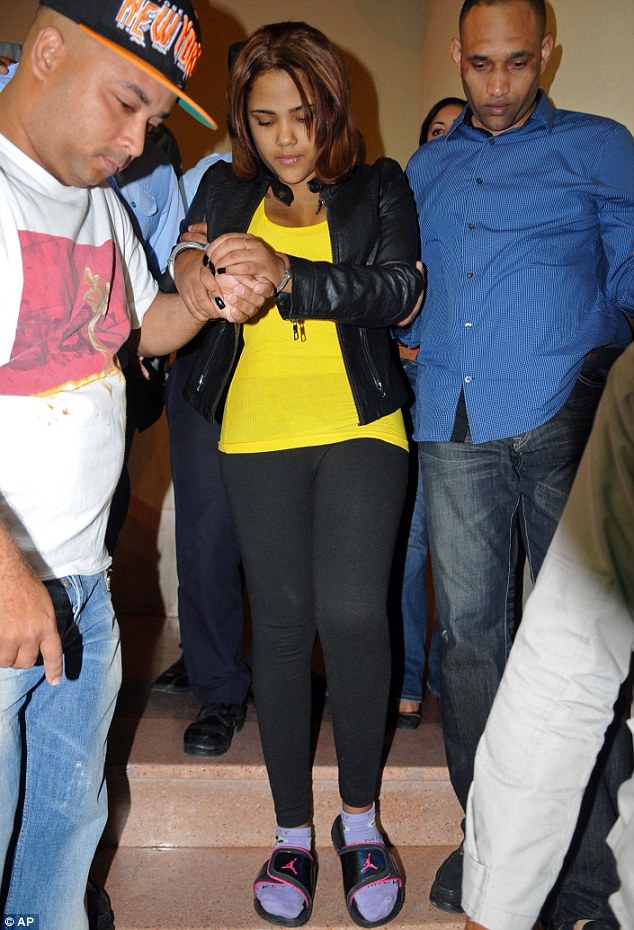 The little engine that just couldn't…
Martha Heredia a winner of TV talent show Latin American Idol has been charged with drug smuggling after authorities discovered heroin stuffed in the heels of her platform shoes en route from the Dominic Republic to NY.
The arrest came late Wednesday as Heredia prepared to board a plane to NY where police reportedly found 2.9 pounds of heroin in her shoes packed in her suitcase. The value of the stash has been estimated to have a street value of $1 million.
The fall from grace comes after the 22 year old went on to win the final Latin American Idol contest in 2009 and consequentially go on to become a star in the Dominic Republic.
The arrest comes after an incident in December 2010 where Heredia hit and killed a teenage Haitian boy with her car. At the time she was ordered to pay the boy's family $275 00 as part of a lawsuit. Local press went on to record that at the time the boy's family were outraged that she did not meet with them to offer her condolences.
The UK's dailymail go on to tell that in In late 2011, Heredia produced her first album titled 'Lose Or Win', (can the title be any more ironic?) which she recorded in Mexico under the Sony Music label. Unfortunately for the budding artist the first single did not do well.
Her name disappeared once again and resurfaced last month when she filed a domestic violence complaint against her husband, Manuel Varet Marte, a hip-hop singer known as Vakero.
He was ordered held in prison for three months as police investigated the case.
Hardly the fanfare the aspiring artist who was attempting to jettison off her America Idol win goodwill could use.
Offered General Prosecutor Francisco Dominguez: 'It's very sad that young people who have so much promise, who were bestowed by life with all the grace in the world and an unquestionable talent, because of ambition, bad advice or simply to obtain money see themselves in situations like this.'
If found guilty of the heroin stash Heredia could face more than ten years in prison.