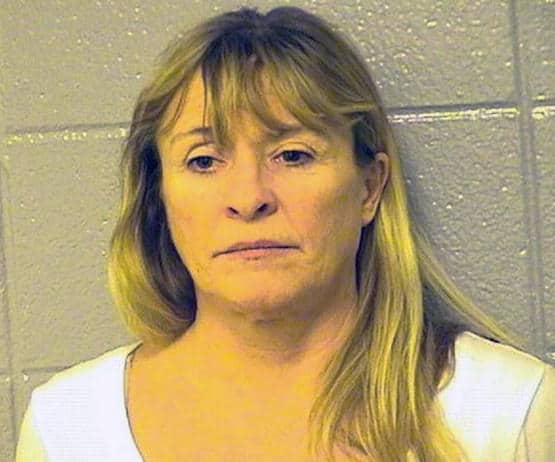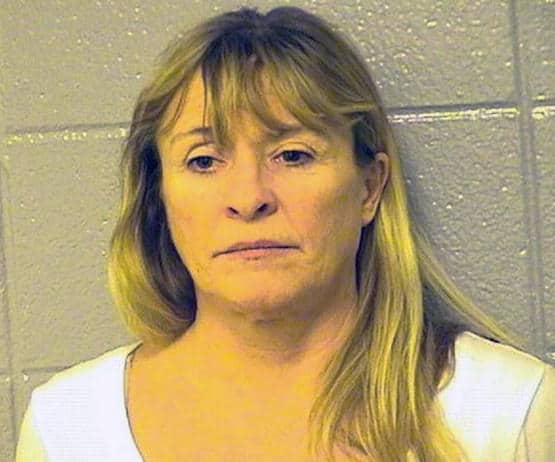 According to Elaine Cook, love don't live here anymore…
Kids here's a gory episode of this is sometimes what happens when you try to make up with your girlfriend and that shit isn't flying right…
According to one Illinois man an attempt at reconciliation with 51 year old Elaine Cook of Skokie led to her 47 year old boyfriend having large chunks of his tongue bitten off after attempting to to kiss and make up (literally) on Valentine's day.
The incident happened after Cook asked her boyfriend to leave but instead he thought to try one more time at reconciliation which led to a very nasty surprise.
Tells Assistant State Attorney Eve Reilly: "He told her they should stop fighting and went to kiss herand she bit off a large portion of his tongue."
From there the victim took off toward the sink with Cook just behind him. After she removed his tongue from her mouth, Cook tossed it on the counter and her boyfriend stuffed it into a bag with ice. He then phoned 911.
Unfortunately, doctors at Evanston Hospital were unable to reattach the tongue, but it seems the man is still capable of speech.
Well at least he can still tell us how much of a bixch he thinks his ex girlfriend is….
Cook for her efforts was arrested and charged with aggravated domestic battery. Her bail has been set at $100,000.
Aren't you happy you got to spend Valentine's day alone after all?