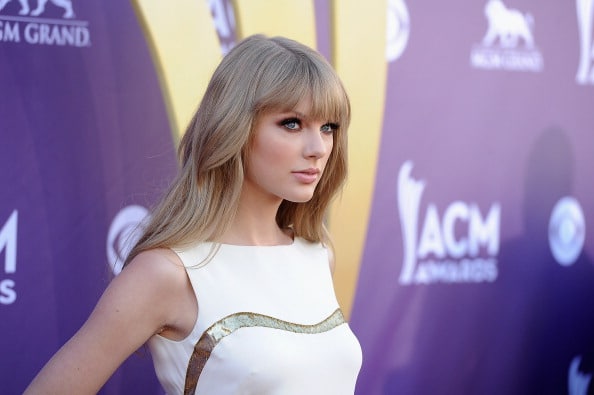 Making the rounds in tabloid land is the theory (and that's me being polite) that our collective media whore on the up, Taylor Swift may have gotten herself a breast implant. The evidence? Because some editor think they saw a discerning scar running up the side of her boob.
contactmusic: Dr. Michael Fiorillo told InTouch magazine that he believes the 23-year-old country singer boosted her breast size slightly and went from an A cup to a B.
He said: "You can see the implants."
Hmm raunchy stuff kids. Just as an aside why do we really care whether Taylor Swift got herself a breast implant or not? Does it even matter that most girls in the US expect one as a birthday gift by the time they turn 21 and are we that body conscious that we have to tweak every imperfection that comes our way? Yes yes and yes. Or maybe not…?