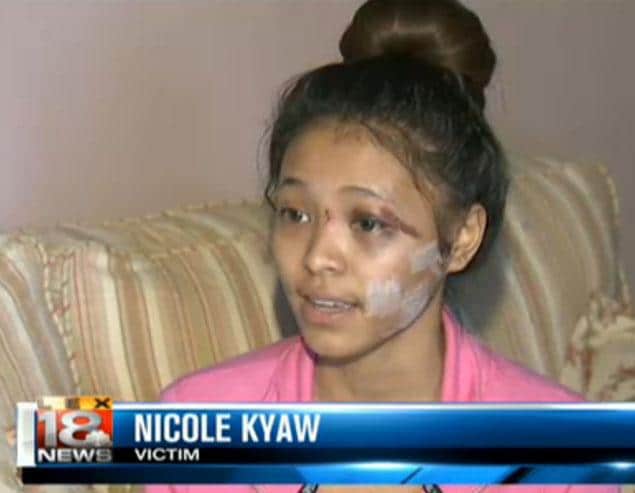 In the continuing saga of senseless and indiscriminate violence in America a young aspiring Kentucky model had her face slashed courtesy of  a girlfriend of an ex boyfriend whom she was once dated. It is believed the attack was preempted by fears of jealousy. Exacerbating matters is the fact that no one did anything to help the girl as her assailant and her female friend slashed away at her face.
The incident happened this past Tuesday as the aspiring model, 18 year old Nicole Kyaw was on her way to work when she was approached by two women.
As authorities were later to find out the model's assailants had been waiting for her up to two hours outside the mall store where she worked and had even called ahead of time to make sure she would be indeed arriving to work that day.
Reflected the model to the nydailynews:
"I was tackled to the ground. Her friend held me down and she attacked me, she cut an X into my face. She looked at me dead in the eye and smiled before she did this."
Despite her attempts to resist the attack no one came to the girl's aid. Worse no one even attempted to apprehend the girls who were able to escape.
To date her assailants have yet to be arrested, but it is known that one of the assailants, Kristin Nicole Caldwell shares a child with a former boyfriend of Kyaw's.
The wounds surely an attempt to curtail her aspirations as a model and to mark her looks have yet to heal and the model is waiting to see to what extent her modeling aspirations have been thwarted.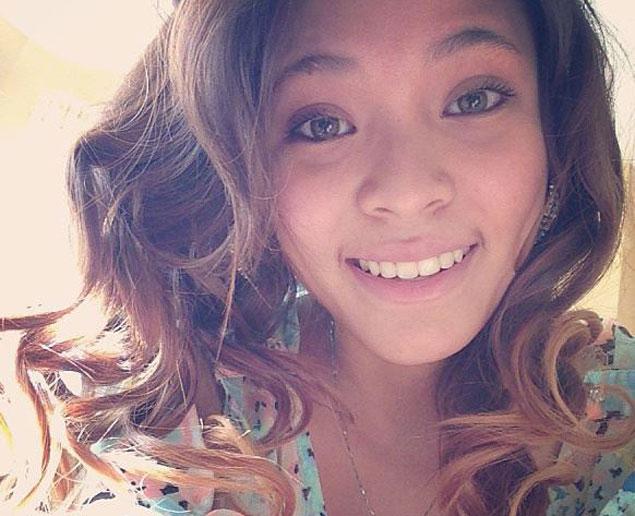 Aggravating matters is the fact that Kyaw's assailants have yet to be arrested. No word why at present why this is the case as Lexington, Kentucky police phone calls by the nydailynews have not been returned.
Reflects the model: "This woman wasn't thinking of her son when she did this. It will leave a scar on my face, but it will ruin her life."
Said one commentator: I am not condoning what happened to this young lady. But who started it? In this case, in particular,in a court of law, a judge must hear both sides before making any judgement. Is it true that the other women were wating for her? Is it true that one of the women was holding her down while the other was hitting her? Why didn't the police take any action? Bear in mind, it's women fighting about a man.