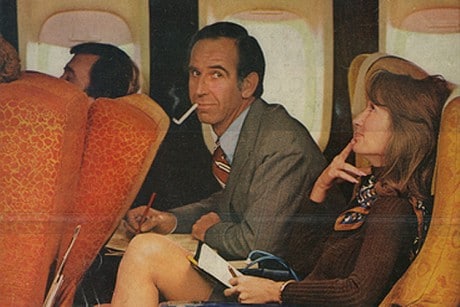 Drunk airline passenger steals passenger's food and demands music. How the rules of flying have changed and consideration of flying etiquette.  
Like most of us there's always that passenger we had to suffer on one weary flight that made life miserable and hellish for us, which might be the right cue to introduce the latest member of the induction to the ivy league recruitment of inconvenient passenger register to have to tolerate on a plane, Bela Chopra.
mirror.co.uk: A WOMAN who got drunk and caused chaos on a flight from Dubai is facing jail.
Bela Chopra, 39, drank gin from a bottle, ranted loudly and swore at cabin crew, a court heard.
She also reached for her cigarettes as if she was about to light up.
A father sitting with his wife and two children behind Chopra on the Emirates jet to Heathrow initially saw her behaving in a threatening and abusive manner.
Prosecutor Nikki Onuma-Elliott said: "As the aircraft was taxiing, she got out of her seat and said very loudly that she needed to go to the ladies."
Chopra was asked to sit down and told she was not allowed to leave her seat during take-off.
But she drunkenly ranted: "I just want the f***ing music on."
And do you think they gave Bela music to listen too? Yes the bloody audacity of them airlines do deny Bela the good shit and just as the plane was about to take off too. The incongruity of it all!
But of course this being Bella's wet dream she just went ahead and did what she needed to do, after all no one tells that bixch when to have a drink or not.
Heard the magistrate:
"She took a bottle from her handbag, and poured some gin into a plastic cup, which she consumed quickly,"
"She started taking food from other people's plates and also opening a packet of cigarettes.
"When approached by other passengers and members of staff, she used the f-word."
Well really what does one expect Bella to do? She has presumably paid a pretty penny to be on that flight and if she's inclined to have a drink and smoke to help her soothe her nerves who are we to get in her way?
At this point Chopra was told she could not drink any more alcohol and was given a formal warning on the captain's orders.
But when crew members tried to calm her down she told them to 'f*** off' and leave her alone.
When the plane began its approach into Heathrow, she jumped up in her seat and shouted: "What the f*** is going on here?"
Indeed what is going on here? Can't Bella get a bloody drink for crying out loud?!
Despite her apologies (but you were in the right Bella, promise) Bella has been committed to being sentenced by the court.
If only the airlines lightened up and let you drink and smoke to abandon like they used to….