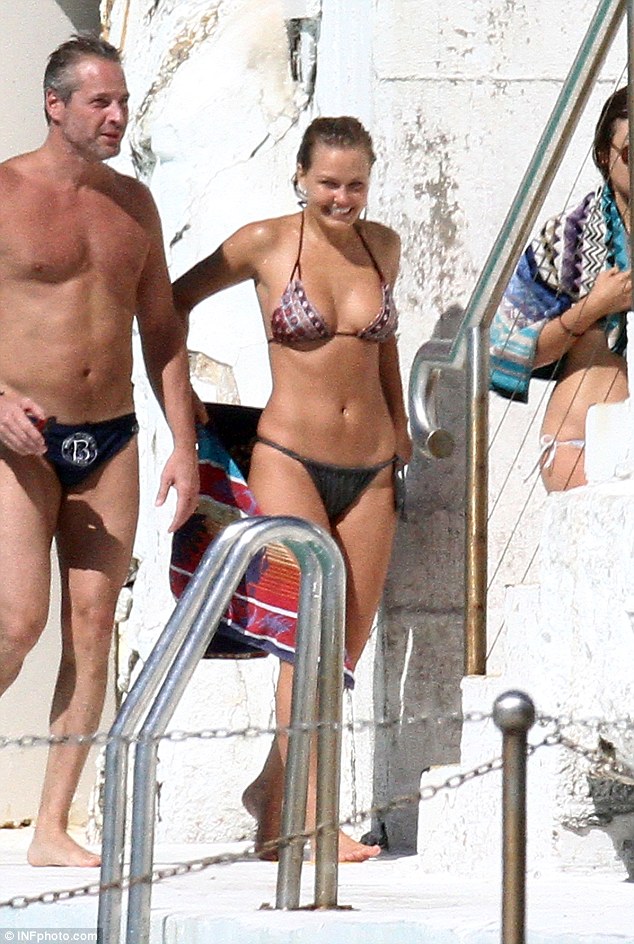 Welcome to Australia's newest femme fatale media whore, Miranda Kerr, Lara Bingle who was recently seen sashaying down the promenade pool of Bondi Beach being the hawt bitch that she is.
Infamous for having a string of high profile ex sporting star boyfriends (the list is impressive: Aussie cricketing star Michael Clarke, AFl footballer Brendon Fevola and Kelly Brook's ex Danny Cipriani )Lara was in a good mind to show them exactly what they were missing as she set out to strut the good shit at the local pool by the beach.
Capitalizing on her good looks (shouldn't we all?) and her status as having dated famous sporting stars, and even appearing on Dancing on Ice Lara found herself recently catapulting to a household name after she landed her own reality show, 'Being Lara Bingle.'
And what sporting star is Lara dating now? She's not actually, this time she reckons she's found the right one, Aussie fashion designer Gareth Moody, who she has now being dating for ten months.
Don't you wish you were blessed when it came to navigating your own rising media whore fame sweepstakes too?